FL12 Anti-Panic Solenoid Bolt Lock 12V DC + Monitored for Emergency Exit FIRELOCK CDVI
12V DC ANTI-PANIC SOLENOID BOLT LOCK + MONITORED
Solenoid Lock for emergency exits.

Features
Anti-panic;
Symmetrical;
Stainless steel;
Strength: 500kg;
Unblocking without power supply;
Sturdy;
Status reed NA / NC;
Piston 20 mm;
For single doors or go and come;
Horizontal or vertical flush mounting.
Power supply: 12V dc.
Absorption: 12V dc = 500mA.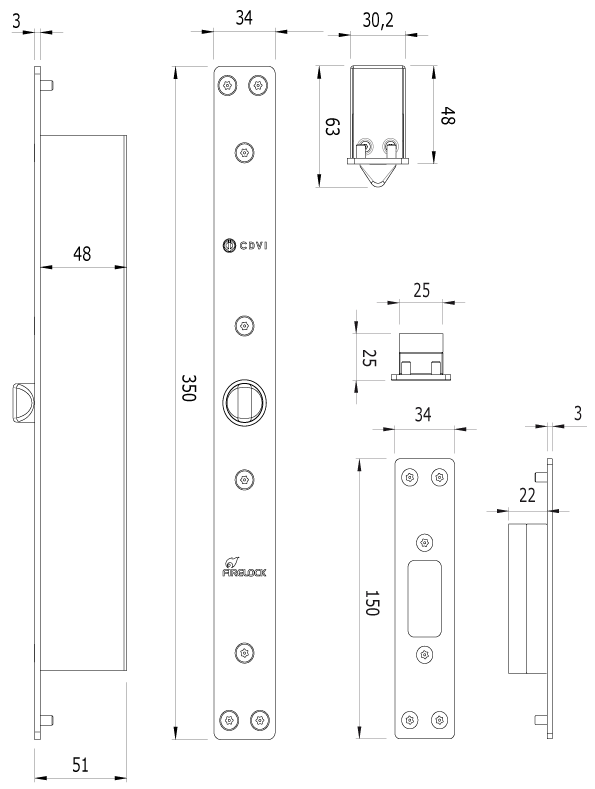 CDVI: creator of electronic access solutions
A French SME with international influence, a manufacturer of solutions for access control and locking systems since 1985, CDVI Group maintains market leadership, innovation and cutting-edge design under the guidance of founder and CEO David Benhammou. Since its creation, the company has showed continued growth, and currently employs 250 international employees, a dozen sales offices worldwide and generates more than forty million euros in turnover.