Security Solenoid Lock Fail Safe Open Without Power 21613 Quadra Series Opera
Use
Security solenoid lock fail safe open without power.
Characteristics
Open without power
Deadbolt diameter (mm) 12, extension 21 (18 mm. stroke)
Operating voltage: 12 Vdc/900mA or 24Vdc/450mA - ED 100%
Mode of operation: horizontal (vertical on request see page 113)
Deadbolt position micro-switch C./N.O./N.C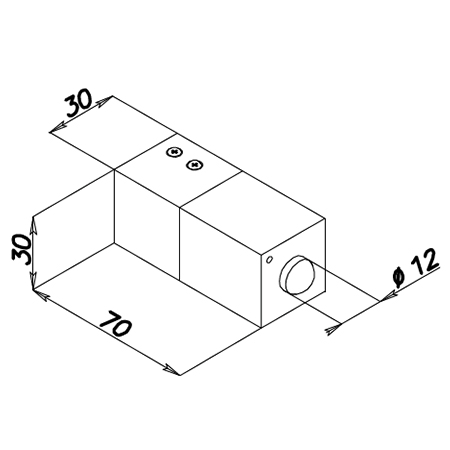 IMPORTANT
The Quadra Micro series solenoid lock, due to the high operating temperatures, are not suitable for mounting on wood or PVC doors.
Quadra Series Opera
Horizontal security solenoid locks.
Application on doors and rolling shutters.
Micro version for cabinets and windows application.
Manual activation with European cylinder.
Easy installation.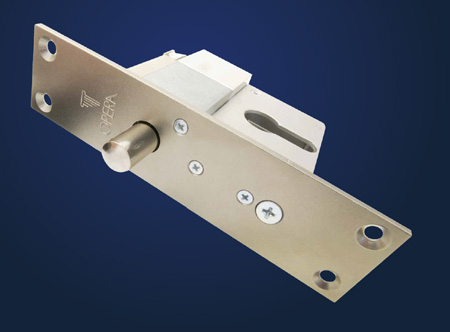 Opera Operating Access
Opera is an independent company. The production premises are based in Modena - Italy, town with an old tradition in lock manufacturing. The company was set up in 1997 and it is specialised in the manufacturing of electronic locks and doors accessories. From a company that manufactured products, Opera has evolved into a company that offers solutions aimed at improving the security and safety of individuals and their belongings. Today with more than 20 people and advanced production means, Opera is at the top of the European ranking of locks manufacturers.

Made in Italy
We believe in the quality of Italian companies and of our suppliers who are 90% from within Italy. Our high quality products are produced respecting environment and all relevant European standards. We are proud to work and to live in Modena, little city in the North of Italy that is an UNESCO heritage italian site since 1997.