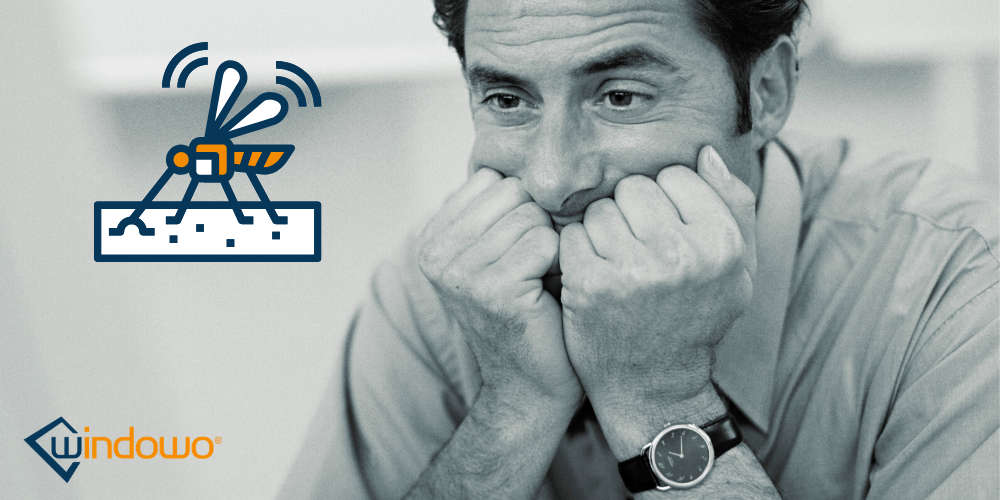 Spare parts for roller insect screens: the secret to finding the best accessories
Did the cat break the mosquito net while playing ball? Or did a distracted son break through the net with a kick? Don't make a fuss of it! Thanks to this article you will understand that there is a secret that makes finding
spare parts
for roller screens a real breeze!
In fact, mosquito nets are not guaranteed for life but repairing them can often be cheaper than buying new ones right away. If you are looking for
accessories to repair mosquito nets
you will have already realized that often finding the right spare parts is not easy. So how to do it?
We at the Windowo shop have been selling mosquito nets online for some time. In all these years of experience we have understood that the real secret and now we are going to reveal it to you:
it all depends on
where you bought your mosquito net
. What do we mean by telling you like this? Continue reading this Windowo blog article to understand how to quickly and easily find
replacement accessories for mosquito nets
.
If, on the other hand, you are more interested in finding your new mosquito net immediately, go directly to the
customized mosquito nets
category for sale on Windowo.
Those who buy mosquito nets on Windowo find spare parts immediately
The first rule is
not to take the mosquito nets in the first store that you happen to be
: you may not find the spare parts in case of need. Every day we receive calls from desperate customers who tell us that they no longer know where to turn. Why do these situations happen? Because the salesperson they contacted at the time retired, changed jobs or went to live in Hawaii ... so the result is always the same: "The mosquito net is broken and I can't find the pieces of spare parts, do you happen to have them? "
If, on the other hand, you buy your new mosquito nets now on the Windowo online store, then you will no longer have to worry about running out of a spare part in case of breakage. If something breaks,
we can ask
the manufacturers for replacement parts for the mosquito nets. In fact, every mosquito net we sell on Windowo is produced by large manufacturers who supply us with spare parts in case of breakage. So you don't have to replace the entire mosquito net.
Mosquito nets repair directly from the manufacturer
Are you unable to repair your mosquito net yourself buy on Windowo? We in the team that have been selling mosquito nets for years are not all do-it-yourself geniuses either, no shame! No problem: just disassemble it and send it to us ... we'll take care of
talking to the manufacturer to have it repaired
at the lowest possible cost. Trust me, it will cost you a lot less than buying a new one. Your mosquito net will last longer and you will get a nice saving.
Nets for mosquito nets: the most requested replacement accessory
Mosquito nets
can break for various reasons. The two most common causes are the "careless" passage of animals or people breaking through the net or the strong gusts of wind that can damage the structure over time or cause sudden jerks.
If you bought the mosquito nets on Windowo and the net of one of the mosquito nets tears ... never mind! Just contact us and we will find a way to solve the problem. We will send you a
spare roll for the mesh as
quickly as possible. Thus the damage will be fixed at the lowest price. It might seem trivial to you but in reality there are very few online retailers or physical stores that sell mosquito nets to offer this type of service!
Every day we are contacted by people who have bought mosquito nets from sellers who then refuse to help them find replacement accessories. Unfortunately not all mosquito nets are the same and we at Windowo cannot provide assistance to those who have not bought from us.
How to find the components for insect screens without worries
To sum up, the secret is that if you buy mosquito nets with Windowo, you not only buy quality products at an affordable price ... but you also get the security of having replacement accessories for mosquito nets in case of need!
The truth is that you can't afford to think about replacement accessories only when your mosquito net is broken, but take this into account
when buying
. Almost certainly one day it will be useful for you to have a replacement ... for this reason we recommend that you buy mosquito nets in a shop, like Windowo, that takes into account your
future need
.
On Windowo you can find a large range of mosquito nets suitable for every furnishing and functionality need. Discover all the models of
side scrolling insect screens for
sale on Windowo designed for balconies and French windows. They are safe mosquito nets that allow a comfortable passage and without the risk of tripping.
If, on the other hand, you are looking for a
roll-up insect screen with vertical spring or chain sliding,
you can visit the category dedicated to insect screens for windows. You can choose from many quality models that are perfect for protecting the window compartment.
Have any doubts arose about how
to measure mosquito nets
? Don't worry: you can read the dedicated article and solve any problem related to measurement.
Thank you for reading this article dedicated to how to find replacement accessories quickly and easily. For anything you can
contact
us: we will be happy to help you in choosing your new fantastic mosquito nets! Do not rely on beginners:
choose
Windowo's many years of experience to avoid any kind of surprise and get the most at the most convenient price.