Blindy Anti-Burglary System "Sbarra" Bar Armour Doors and Windows DN
Blindy Sbarra ensures burglary-proof doors and windows!
Blindy Sbarra can be installed quickly and can also be removed and re-installed in a minute, thus meeting your demanding needs.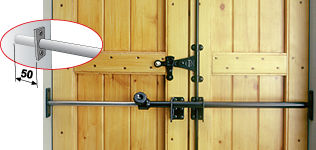 Main features:
Stainless steel extensible tube.
Black cataphoresis iron tube.
Screws and screw anchors for installation.
Installation instructions.
Blindy Sbarra is available in the following versions:
Bar from 50cm to 80cm;
Bar from 70cm to 120cm;
Bar from 100cm to 180cm.
Each pack of Anti-Burglary Blindy Bar contains:
n°1 iron pipe bar;
n°1 extensible stainless steel pipe;
n°2 iron hooks door locks;
n°2 iron wall plates;
n°1 knob nylon;
Screws and anchors for installation;
The iron accessories are protected by cataphoresis black.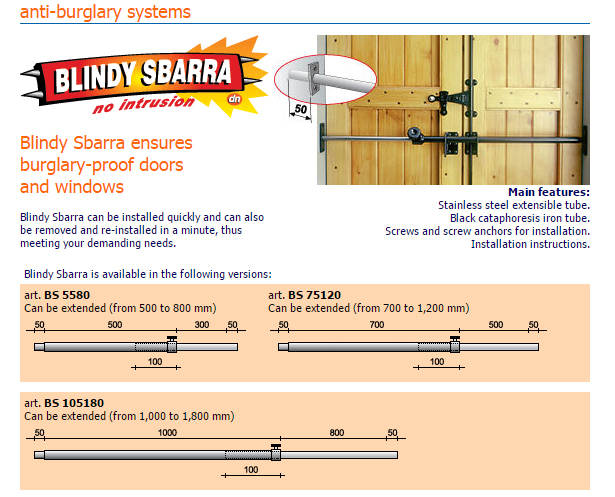 NOTE:
To complete your purchase, you can consider to order the other Blindy accessories (buyable separately on Windowo).