Max Ultraflex UCS 230Vac - Linear Actuator with Rod 450N ( 350N for 500mm stroke )
Max Ultraflex is ideal for application on top hinged windows and domes
Stroke (to choose between): 180 - 300 - 500 mm.
Color (choice between): anodized silver or anodized dark brown.
Max Ultraflex Control Systems electric linear actuator
With rigid stem movement transmission, 180, 300 mm or 500 mm stroke complete with fixed bracket. Force 450 N (350 N for 500 stroke). IP 65 degree of protection. 230 Vac power supply.
Limit switch with microswitches and thermal protection. Can be connected in parallel. Aluminum casing with anodized finish.
Movement transmission by rigid stem.
Equipped with an adjustable tip for easier installation.
Fixed bracket included in the package.
Supplied with 1m of electric cable.
To facilitate installation even in the presence of window sills or other internal impediments, the external part of the actuator is provided with two dovetail guides within which a fixing bracket can slide along the entire length of the profile, to be ordered separately (cod. 40536W).
Double hole on the front head for greater versatility during installation.
Max Ultraflex actuator technical characteristics
POWER SUPPLY 230 Vac ±10%;
ELECTRICAL CONNECTION 3 wires + earth;
STROKE 180/300/500 mm;
FORCE (in push and pull) 450 N (180 mm and 300 mm) / 350 N (500 mm)*;
SPEED ~ 20mm/s;
ABSORPTION (at max load) 0.7 A;
CAN BE CONNECTED IN PARALLEL YES;
LIMIT SWITCHES Microswitches;
Thermal PROTECTION ;
PROTECTION DEGREE IP 65.
* In case of installation on top-hung windows, the maximum thrust force is reduced to 300N (for 180 and 300m stroke) and 230N (for 500mm stroke).
** Not suitable for outdoor installation.
| | | |
| --- | --- | --- |
| CODE | STROKE (mm) | COLOR |
| 41325R | 180mm | Anodized Silver |
| 41326S | 180mm | Dark Brown Anodized |
| 40541N | 300mm | Anodized Silver |
| 40542R | 300mm | Dark Brown Anodized |
| 40614P | 500mm | Anodized Silver |
| 40615S | 500mm | Dark Brown Anodized |
Supplied accessories:
Galvanized steel end bracket only.
Instead, the sliding bracket in galvanized steel cod. 40536W.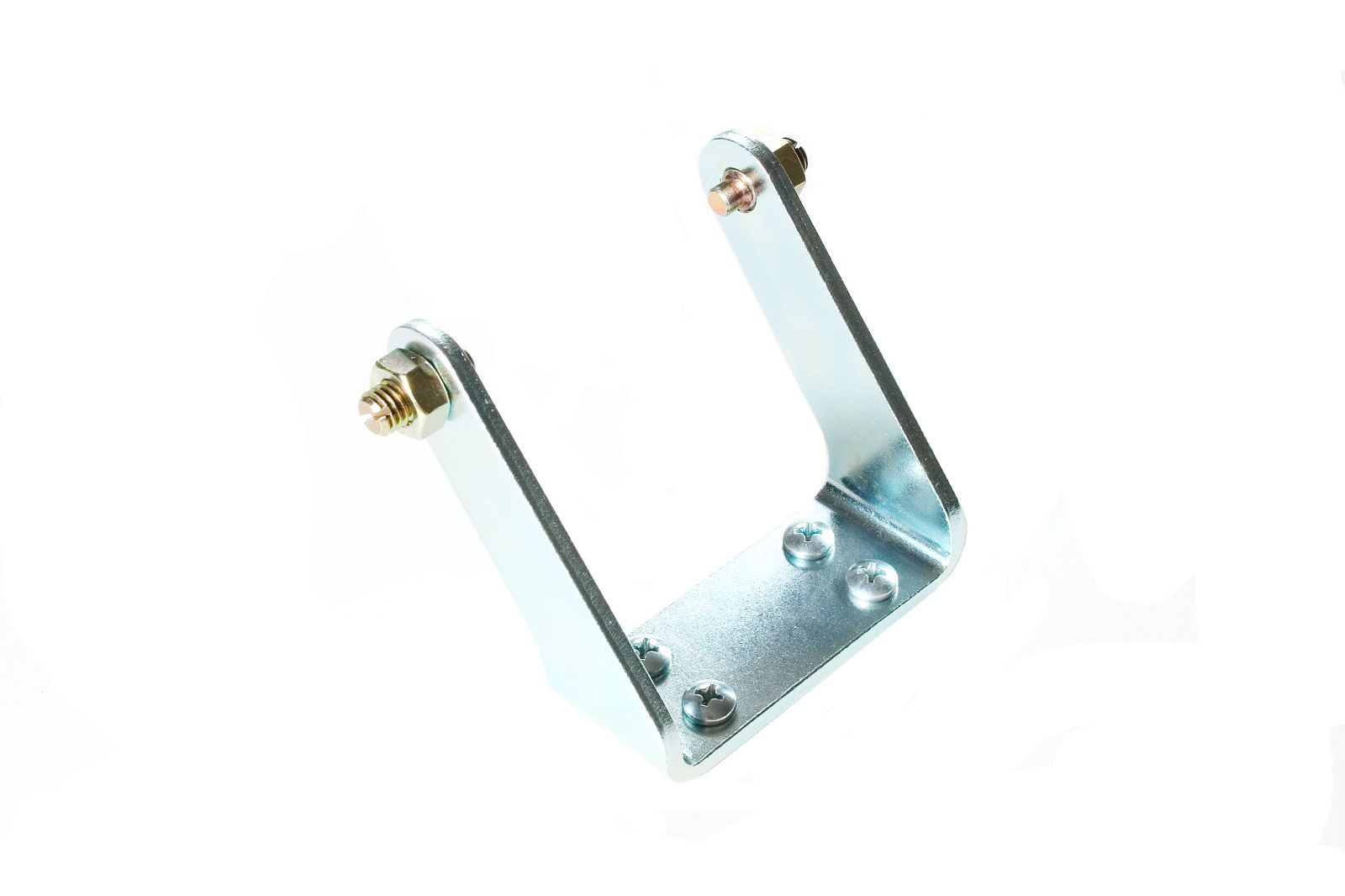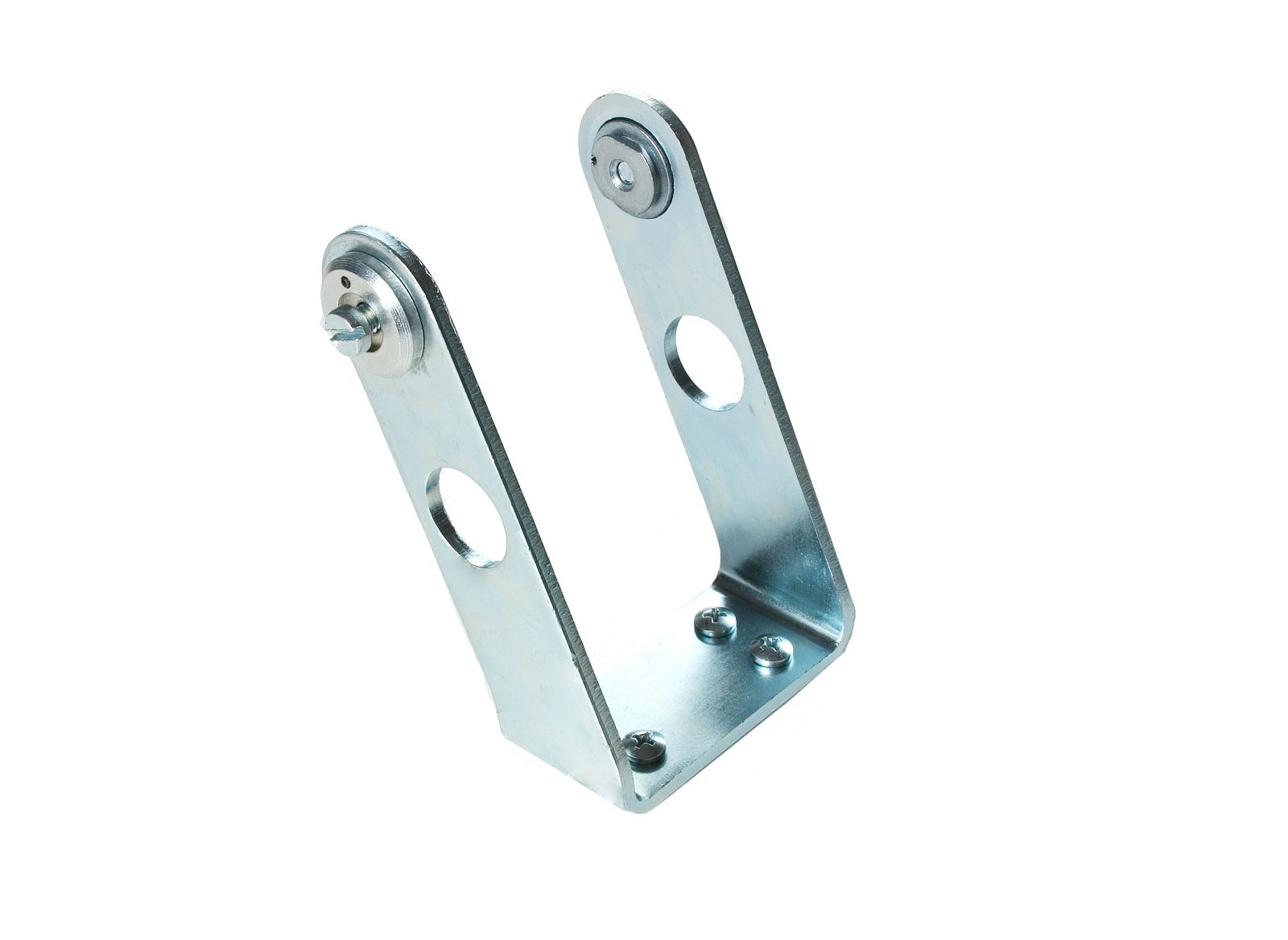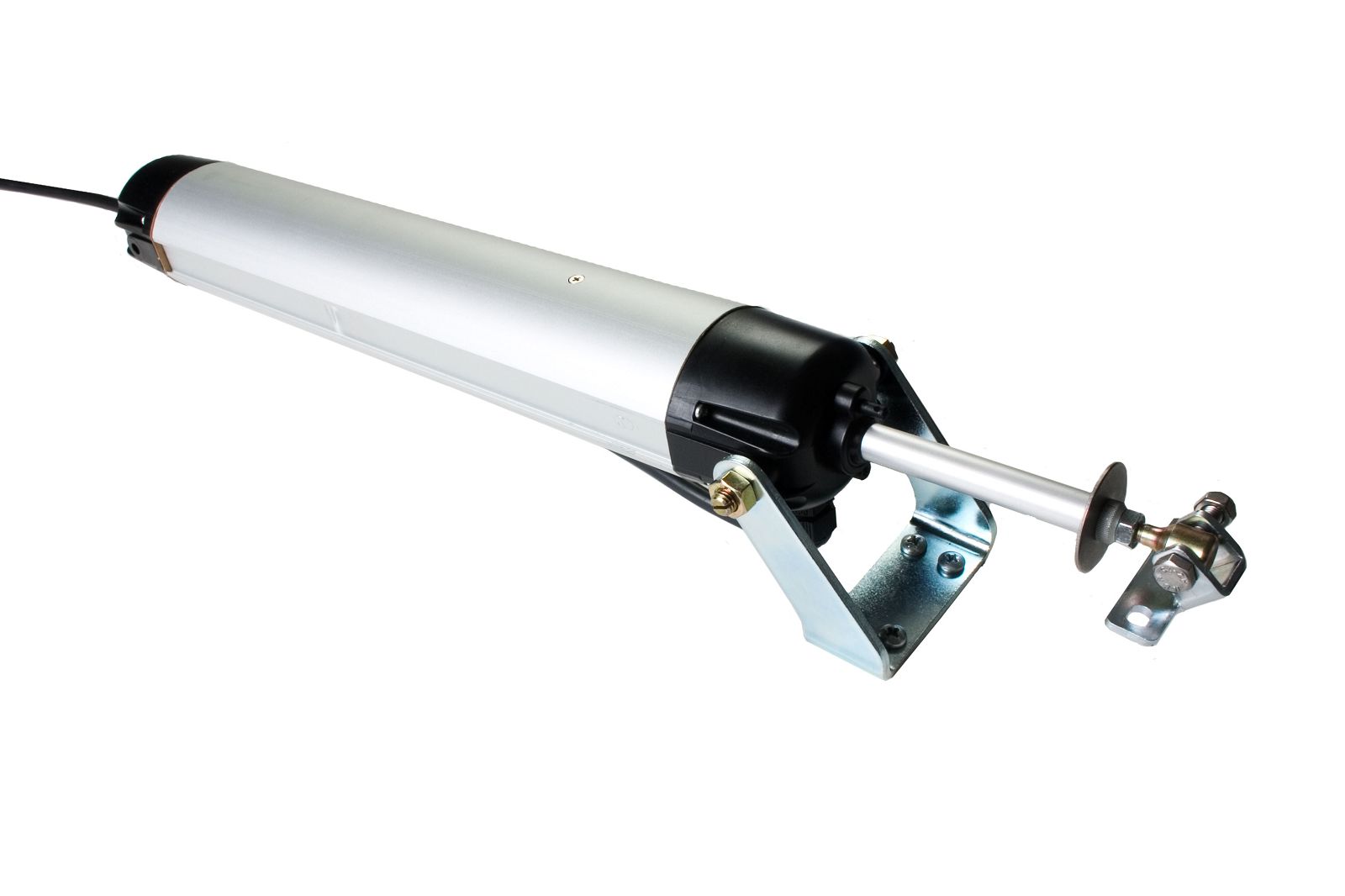 Ultraflex (UCS), remote control systems for windows and domes
This company is part of the Ultraflex Group which, for over 70 years of industrial and commercial activity, includes companies in the design, production and distribution of components and accessories for the nautical sector, for the industrial sector, for the building sector, for road signs and commercial, for the use of alternative energies.