Theft Deterrent Diameter 80 mm Grimpo with Spikes for Outside Pipes like Drainpipes in Brown Painted Steel
Stop thieves who climb on the drainpipes!
Grimpo is a
theft deterrent against thieves
to be installed on the external pipes of the house such as drainpipes and gas pipelines.
This accessory for your safety is an
artisan Made in Italy product
.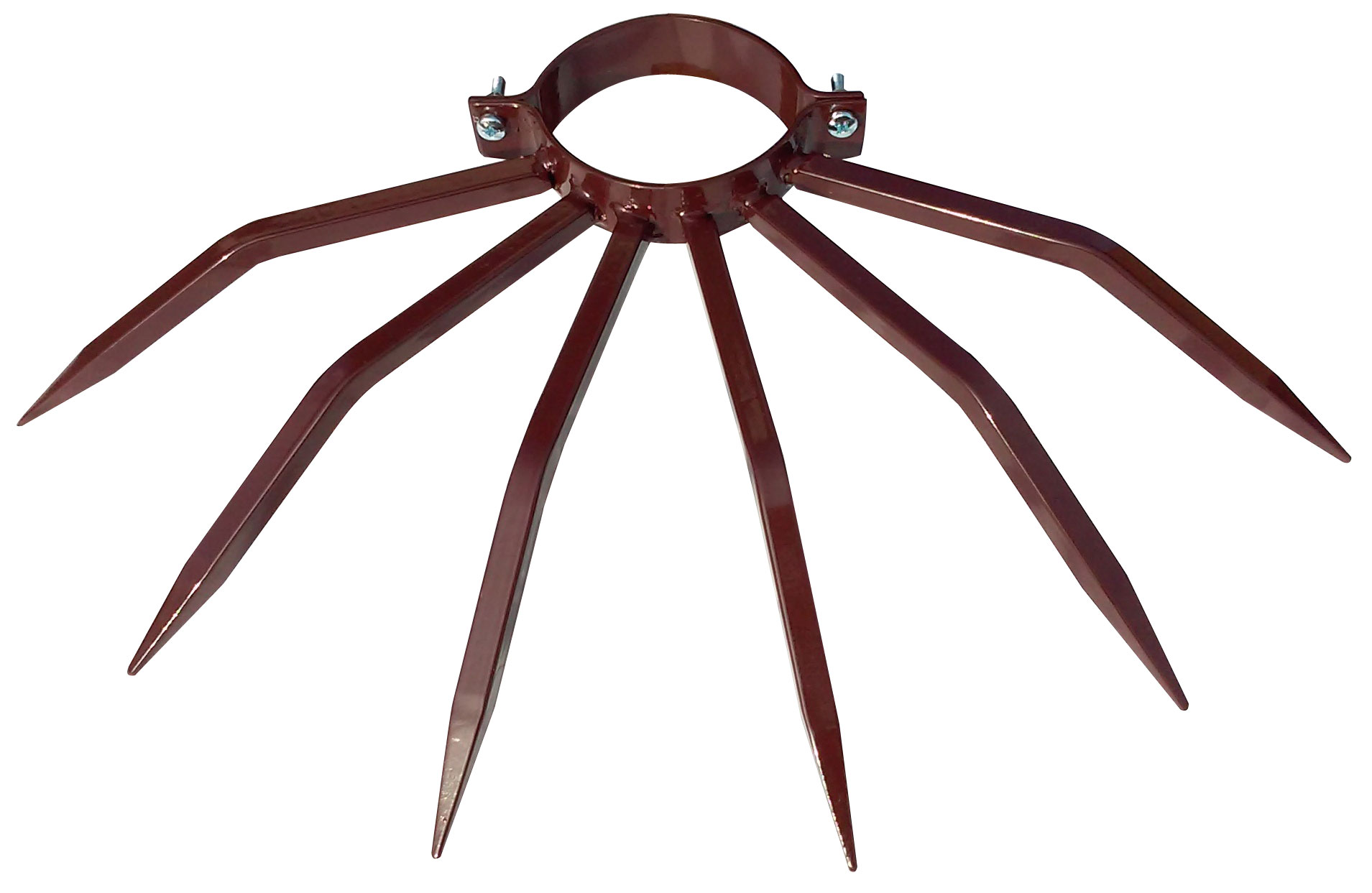 3 advantages to turn away thieves from your home:
Excellent obstacle against thieves: the spikes are used to reduce the possibility that they can climb using the external pipes as grips.
Easy to install: do not need special tools. You can mount it with two screws included in the package. In case of wrong installation you can disassemble it and install it in another position or on another pipe;
Zero inflitrations on the drainpipe: thanks to the practical collar, you haven't the risk of water infiltrations inside the drainpipe;
Made of steel: it has a very resistant structure and is treated with epoxy paint to resist against atmospheric agents.
How to install it?
The installation is quick and easy
. You can install it on the drainpipe through the supplied collar, with screws and nuts. This system avoids wall and rainfall holes that could cause infiltrations in the pipes.
If you make a mistake, remove it to install somewhere else. You can do it whenever you want.
It can also be used for tubes less than 50 mm., using only the collar provided with the tips, tessellated to the wall.
Where to install it?
On drainspipes, gas pipes and similar, near windows, balconies and terraces;
To protect surveillance cameras and burglar alarms.
Technical features of the theft deterrent
Use: drainpipes diameter 80 mm;
Overall dimensions: mm. 540x370;
Material: steel;
Collar: flat mm. 30x3;
Anti-intrusion spikes: nr. 6 square mm. 12x12 length 240 mm;
Finishing: epoxy paint for outdoor, brown RAL 8017;
Covered area: mm. 540x370.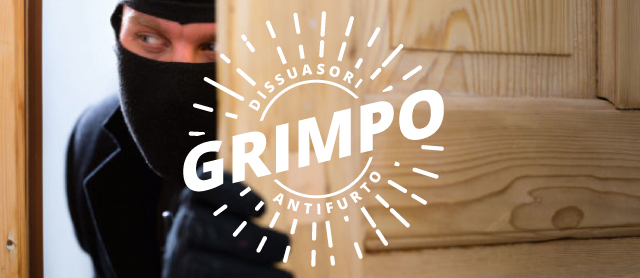 Discover Grimpo, the obstacle for home pipes!
Grimpo products have a quick and easy installation. These effective anti-intrusion devices prevent thieves from exploiting certain points to make unexpected "unpleasant" visits. Finding this obstacle along the climb, the attacker will thus be unable to reach his goal.