Telescopic Spindle 310mm Stroke with Different Lenght Bar Ultraflex UCS
Ultraflex Control System telescopic spindle for operating skylights and domes up to 2000 N weight.
Maximum stroke 310 mm.
The price includes the telescopic spindle and the bar.
Crank Handle Lenght (your choice) : 1500mm, 2000mm, 2500mm, 3000mm.
Suitable for operating skylights, domes and roof windows up to 2000 N weight.
Opening stroke: 310 mm.
Chrome-plated surface, spindle in brass.
Complete bracket set included.
Operation by crank handle.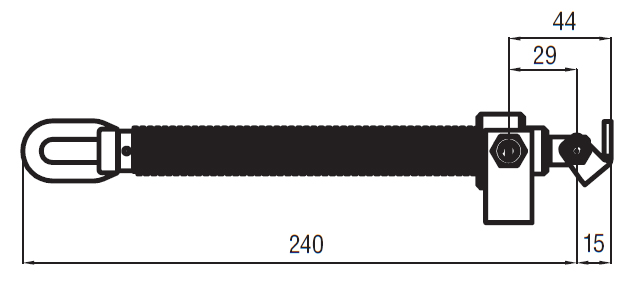 You can click Documents to display the technical details of this product.