Internal handling Bidirectional Picks for Giesse for Opening Internal Type A Silver Plus
Two-way mechanism, operated by a hammer, inserted within the tubular section of the profile.
We recommend reading the PDF "Knots Type Swing C", where the nodes are described and series / systems which suits this article (found in the "Documents" tab of the product).
Version Art.01020K or Art.010662K: a choice.
The nodes use vary choosing between the version Art.01020K or Art.01066K:
Code
Nodes
01020K
C001 - C002 - C003 - C004
C005 - C006 - C009 - C010
C011 - C012 - C013 - C014
C015 - C016 - C017
P001 - P002 - P003 - P004
P005 - P006 - P007 - P008
P009 - P010
01066K
C007
TECHNICAL FEATURES:
The changes bidirectional Giesse are ambidextrous and designed to be compatible with all the hammers production Giesse, both aluminum and brass (through framework 7mm).
The thickness, when supplied, is to be placed inside the tubular section of the profile, between the movement and the window handle, to allow a perfect alignment of the parts.
Connected to the rod, allows the opening / closing of windows opening internal balance or protrude.
MATERIALS:
Cash cover and racks of marine aluminum;
Main gear and the secondary of marine aluminum;
Thickness in black polyamide;
Stainless steel screws.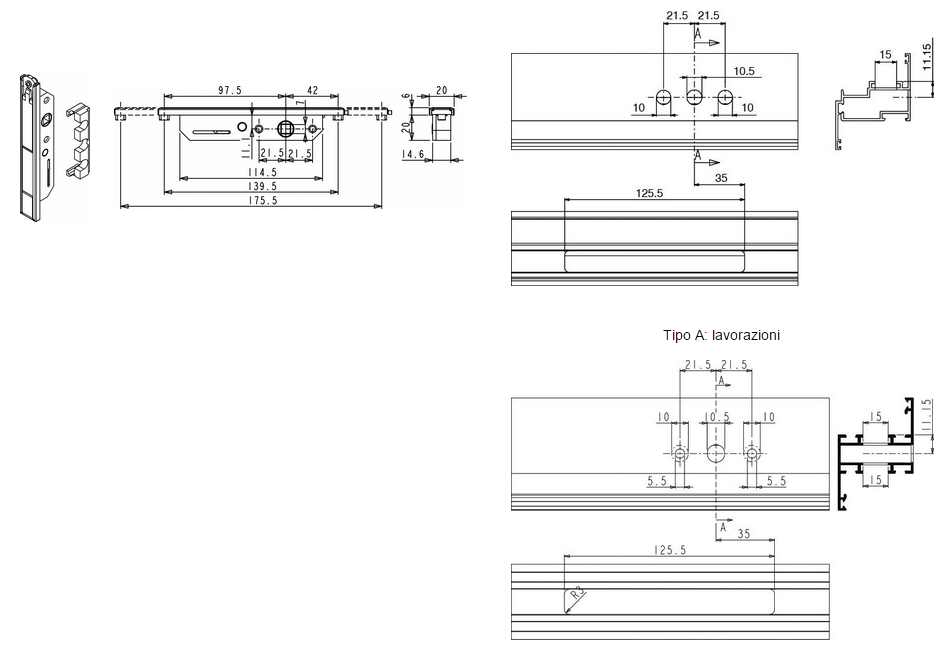 NOTE: More information on this product are contained in the PDF attached to the product (you can download it by clicking on "Documents").