Handle Window Cremonese Giesse Supernova Ambidextrous Opening Inner
Cremonese version Supernova ambidextrous, for internal openings with rotation of the handle at 90 ° and positioning snap opening and closing. Suitable for nodes of type C001, C002, C003, C004, C005, C006, C007, C008, C009, C010, C012, C013, C014, C015, C016, C017, P001, P002, P004, P005, P006, P007, P008 , P009, P010. We recommend reading the PDF "Knots Type Swing C", where the nodes are described and series / systems which suits this article (found in the "Documents" tab of the product).
FINISHES:
Silver, Bronze, White Ral 9010, Ivory RAL 1013, Black RAL 9005.

TECHNICAL FEATURES:
As for Cremonese Giesse Euro, of which incorporates the refined design, the use of quality materials die together with the high reliability of the Giesse painting system, give the Cremonese Supernova high surface quality and strong resistance to external agents.
The Cremona Supernova comes right, with fixing to 130mm and incorporates the concept of unification also adopted the standard processing Euro 104mm.
MATERIALS:
Handle in die-cast aluminum;

Cash, gear racks and sliding of marine aluminum;

Stainless steel screws.
EQUIPMENT:
2 TC M4x10 screws.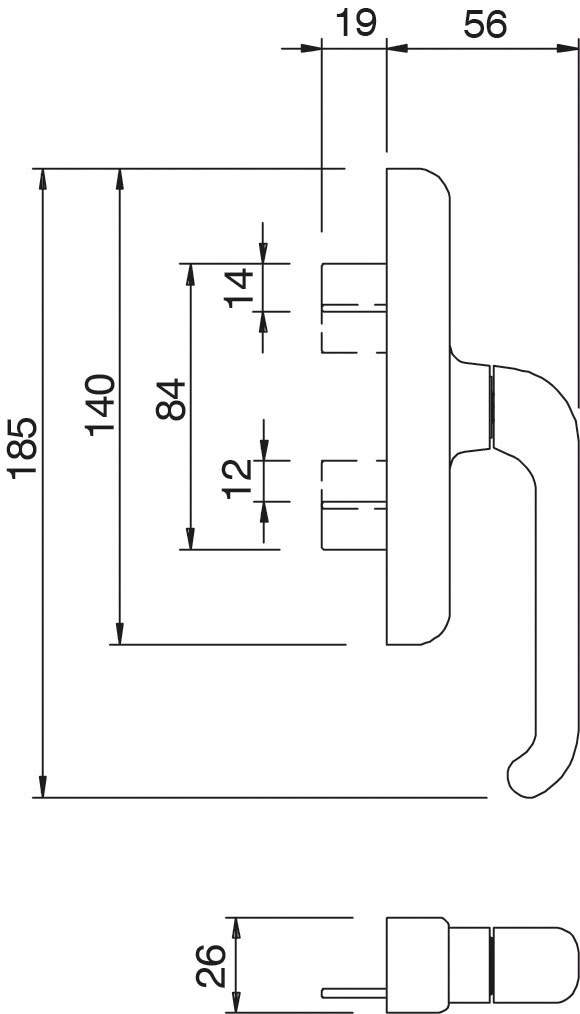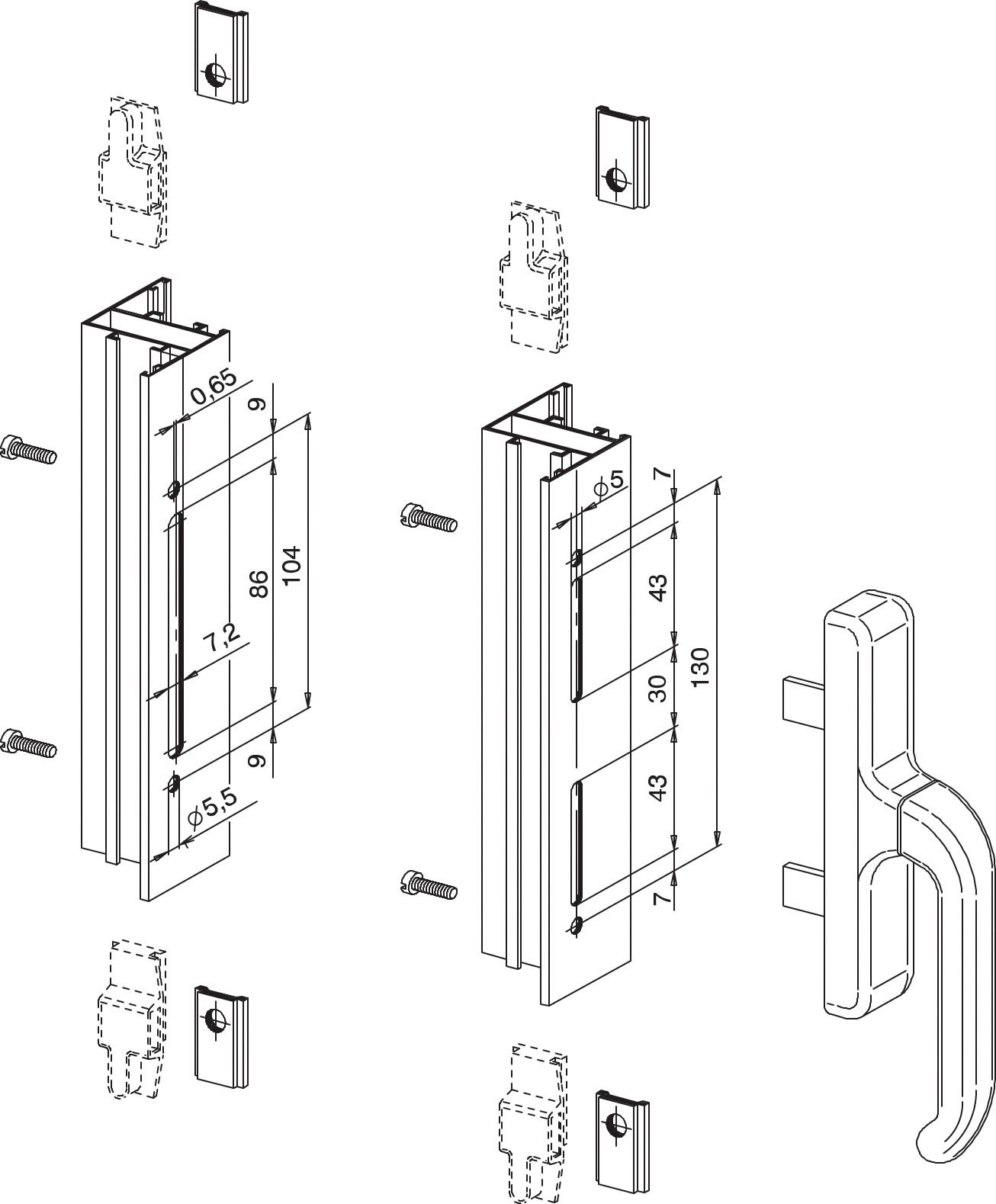 NOTE: More information on this product are contained in the PDF attached to the product (you can download it by clicking on "Documents").