Giroblok Anti-Burglary Bar Doors and Extensible Windows
For the security of doors and windows. Ideal for shutters and blinds.

How does the Giroblok anti-burglary bar work?
Giroblok is made up of a telescopic steel tube, once inserted into the metallic brackets on the shutters and extended in the housings applied to the wall, does not allow the opening from the outside. It is also
equipped with a safety key
.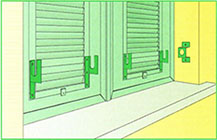 1) Fixing the brackets
The brackets are fastend to the shutters, supporting the tube and extending it to the edge of the wall, trace the tops for the centering and assembly the housing plates on the wall.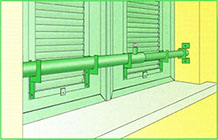 2) Inserting the bar
Insert the bar, turn the key and the shutter is blocked.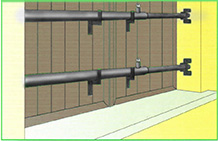 3) Mounting example
Assembly example on wooden shutters. The Giroblok burglar alarm system is very easy to use.






What is included in the Giroblok burglar safety system?
All Giroblok components are supplied as standard and ready for installation:


1 telescopic steel tube.

metallic brackets.

2 housing plates.
Available measures
Choose the measure of your bar:

From 550 to 800 mm;
From 750 to 1200 mm;
From 1050 to 1800 mm.

Customized measures on request
Contact us to have different measures:
Measures less than 550 mm or;
Measures above 1800 mm, up to a maximum length of 2500 mm.

Available colors
Choose the color of your anti-burglary system:

Green RAL 6005;
Nero RAL 9005.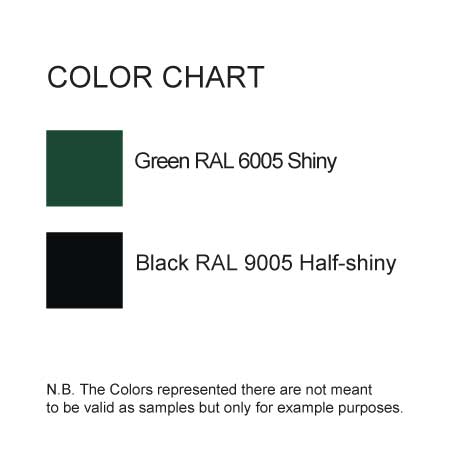 Do you need replacement parts?
Contact us to purchase separately the Giroblok components on Windowo.