PVC Window Trim - 6mt Bar - Various Sizes and Colours
PVC trim for window or door sold in bars of 6mt
This
PVC Window Trim
is professionally made, with one smooth side and one machined side to improve grip.
Casings in various sizes and colors available for your windows
The PVC casings are available in various sizes and colors: choose the casing with the features that best suit your specific needs.
PVC Window Trim: suitable for finishing pvc window frames
The flat casing is suitable for internal and external finishing
in case of installation in renovation, to be placed next to the pvc window with a Z frame for covering the visible parts.
It is recommended to use this profile on the outside of the windows for the
finishing between the wall and the window frame
. It can also be used in the interior of the house, but its flexible structure could accentuate the irregularities of the wall.
The
reduced thickness
compared to the fin section of the PVC window frame allows a perfect aesthetic alignment.
The frame can be used for any function, not just with windows.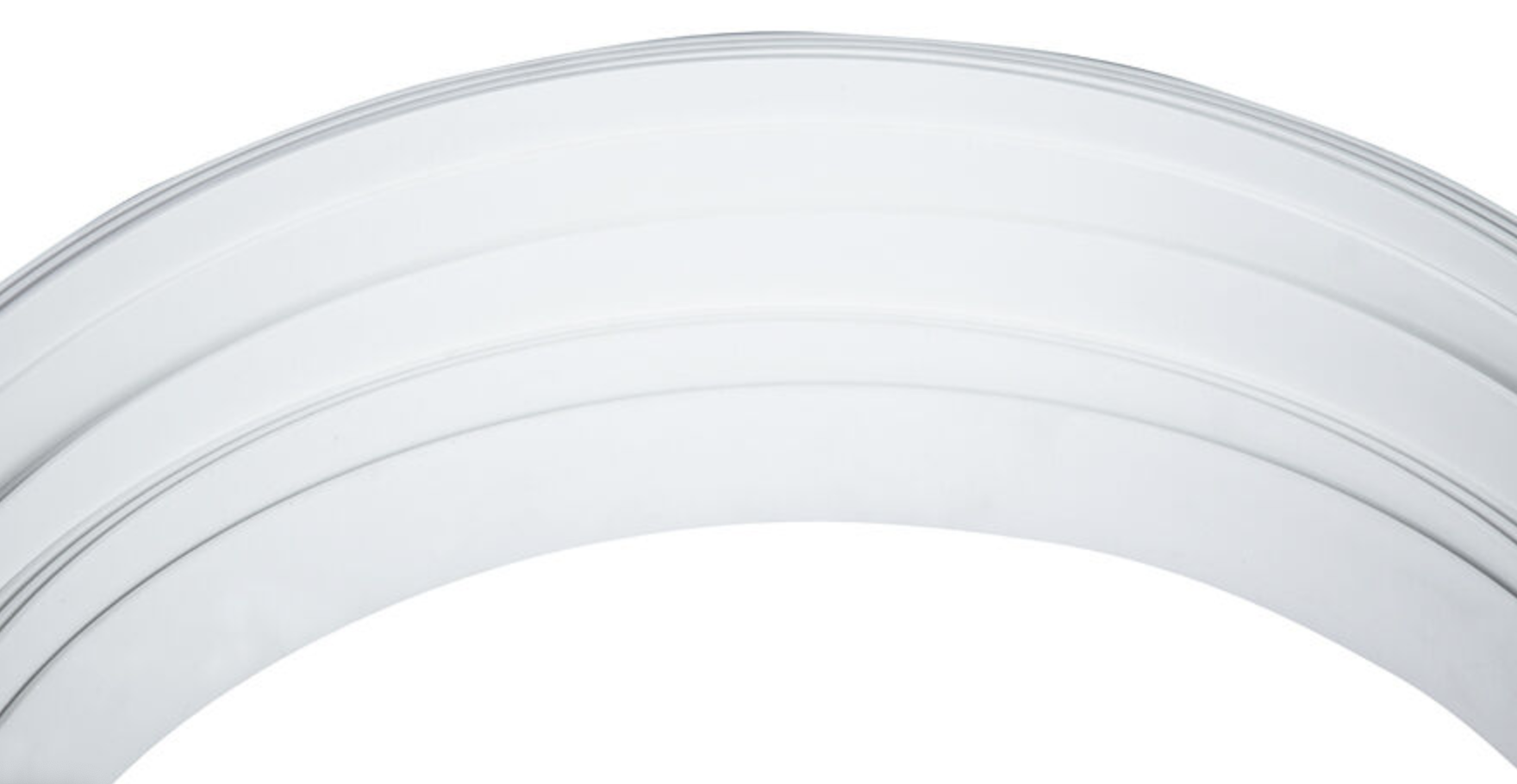 How is the flat PVC cover for doors and windows shipped?
We at Windowo ship the PVC wire cover in 6-meter bars. Being a flexible professional product, we usually roll it up into rolls. So when you receive it you can cut the casing to the size you need.
Window casings: what are they and what are they for?
The
architraves
those frames placed around the windows and doors that are used to
finish the hole
in the frame.
The
functions of the architraves
are many:
Among the most used are the
PVC trims, in
fact this material is:
very resistant,
easy to cut,
very insulating,
sold in many colors and finishes.
Windowo Essentials: window frames and professional products for fixtures
Don't give up on the best, find online what you need for your fixtures. Be amazed by Windowo's professionalism.