Safe Elerunner Series 56 Juwel by Embed Various Sizes
Safe in the version with digital electronic combination system.
Wall safe
The wall safes are the ideal solution for people, who want a hidden safe.
This typology of safe is installed in the wall. The walls have to have at least a thickness of 10 cm more than the depth of the safe.
Measures the safe choice
among those proposed (width, height, etc.). Select the item based on the size you are interested in (see table below).
Closing Device:
Digital electronic combination, system CE tested.
111.111.000 effective variations, motorized. Alimentation: 6V battery (4 x 1,5V—LR6 AA), external supply possibility (9V battery LR61). Low-Power processor (low consumption technology). Manipulation Test, anti-manipulation block. Basic combination : 00.00.00 (6 zeros).
Basic construction:
Laser-cut steel-door, 8 mm (total thickness 42mm) Full-light opening ; full-height hinge. Two chromium-plated bolts, Ø 20, mounted on double support. Horizontal, U-shaped, antismashing rabbets (4 mm thickness). Strong robotized weldings. 2 mm body welded by continual wire.
Safe measures:
You can see in the table below which item (blue column) identifies the measures that fit your requirements.
Select the correct item in the variant to know immediately the purchase price.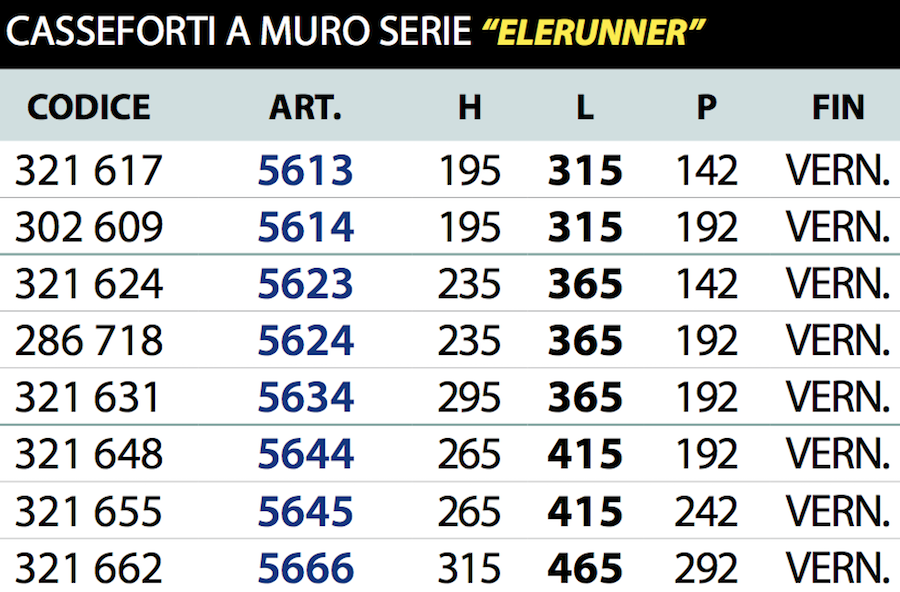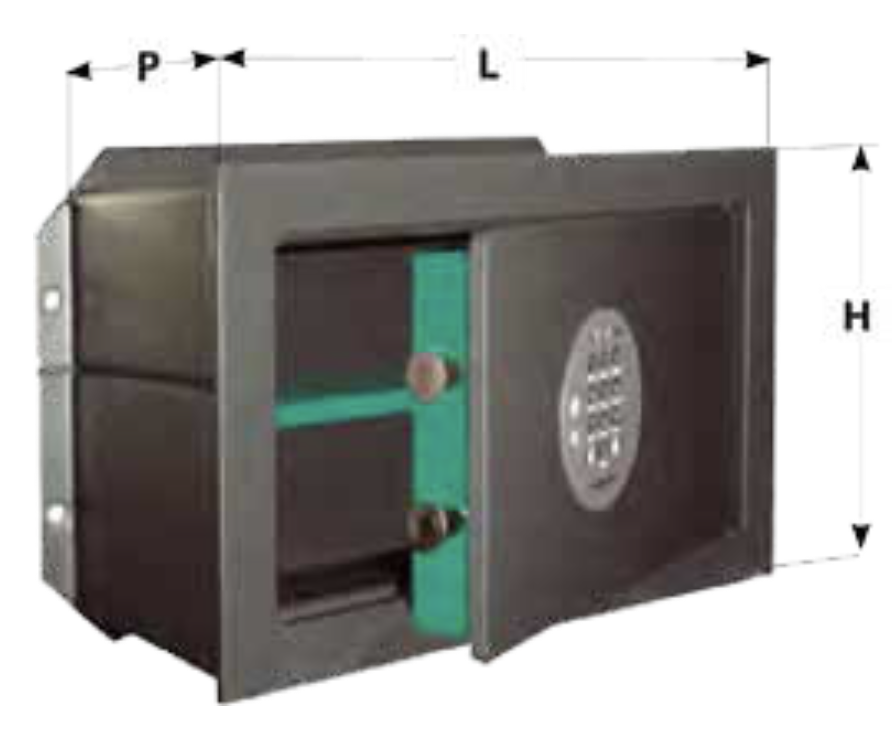 External dimensions:
Height (mm): H;
Width (mm): L;
Depth (mm): P.
Juwel: safes and high security locks since 1922
Since 1922, in the province of Milan, Juwel is one of the most important manufacturers of safes from either wall or furniture.
Many Juwel products have obtained prestigious certifications recognized at European level. Worldwide Juwel brand is synonymous with prestige, professionalism, high quality and safety.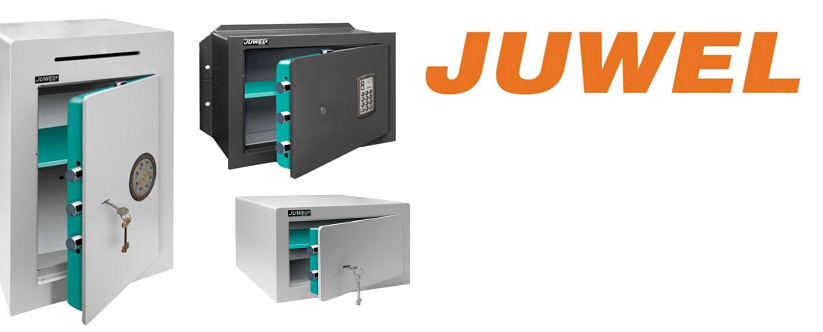 All in Juwel brand items are entirely Italian production.