Pinto Roller Shutters for Sale Online
Are you looking for quality roller shutters made in Italy? We at Windowo were looking for them too ... and that's why we found Pinto roller shutters.


Pinto roller shutters in pvc and aluminum
Pinto is an Italian company specialized in the design and production of PVC and aluminium roller shutters. The catalog of the manufacturer Pinto has over 300 products and also includes other accessories for the home such as shutters and sunshades.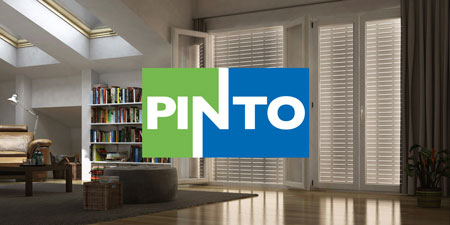 Pinto shutters, ideal for regulating the light in the house
Pinto roller shutters are the ideal darkening system for home windows. These roller shutters are designed to adapt perfectly to any living environment. If you choose Pinto brand products, you can choose from a wide range and purchase roller shutters that are functional to your specific needs.

It starts from the traditional models in PVC, aluminum and steel, passing through the innovative products related to energy saving, such as the Duero shutter (PVC + Aluminum), the Arialuce Therm model and arriving at Zanzartap, a system with integrated mosquito net or Arialuce that allows a optimal air circulation combined with the entry of sunlight.

With the sunscreen, then, the range of closures extends to solar shading. The new production lines make it possible to offer profiles of various sizes and types of maneuver on the market.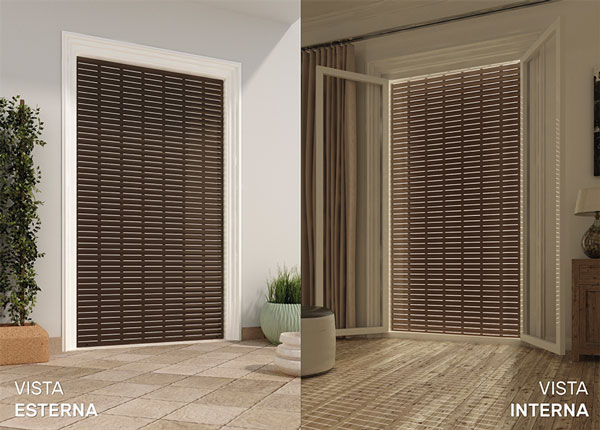 Why Pinto PVC roller shutters? What advantages do they have?
Pinto PVC roller shutters are practical, versatile and recyclable.
PVC is a versatile, durable and resistant material that can be recycled several times. PVC allows for a range of different solutions, all oriented towards sustainability. It is possible, in fact, to recover residues and old products, to create goods to be reused in various industrial sectors.

Why Pinto aluminum roller shutters? Why is it convenient?
Pinto aluminium roller shutters respect the environment.
Aluminum is an extremely functional material capable of ensuring quality, design and protection. Aluminum is lightweight and resistant to impact, corrosion and oxidation and a good thermal conductor. In fact, it represents a barrier to protect from light, air and humidity.

Aluminum is the ideal partner in the field of housing. It can be easily combined with furniture thanks to the customization through a wide range of colors.

Pinto Sunshades, to have a more livable light
The sunscreen is an ideal blackout closure to balance energy saving and rational use of daylight.

Heat protection;
Glare protection;
Reduction of energy consumption for the cooling of environments during the summer period;
Exploitation of daylight and improvement of people's physiological well-being;
External visibility in respect of privacy.
Shutters, the solution to protect the house from the outside
Pinto branded shutters are reliable and durable products that do not require any maintenance.

Pinto shutters for sale online in the Windowo shop
Buy your new Pinto roller shutter, but also sunshades and shutters, at advantageous prices on Windowo. Browse through the different product sheets, discover the technical features and customize your Pinto roller shutter as you wish. Whether you are looking for Pinto shutters in aluminum or pvc, a sunshade or a shutter, you can immediately see the offer by entering the measurements.

What are you waiting for? Immediately start looking for the most suitable Pinto roller shutter for the windows of your home.