One-Way People Counter For Monitoring Number of People 59001 Opera
Use
Monitoring the number of people within a room (public offices, exhibitions, museums, conference halls, supermarkets, etc.).
One-way version​
Available versions:
- Stand-alone.
- RF for use with data router.
Characteristics
Electronics in ABS enclosures.
Dimensions: mm 165 x 80 x 35.
Rated voltage: 3.6 V - power draw < 3 mW.
Power supply: 3 x 3.6 V AA size Lithium thionyl chloride non rechargeable batteries. Operation over 1 year 59000.
Protection circuit against incorrect battery installation.
Version without batteries: 9 Vac/12 Vdc from inner terminals.
Front panel with LCD display 2 x 16 characters: mm 55 x 16.
Programming buttons from Master circuit.
USB port for firmware upgrades.
SD card slot for data storage and transfer to PC when used in stand-alone version.
Configurable addressing from 1 to 10 when used with the concentrator connected to the PC.
Data transfer to concentrator via 433.125 MHz radio frequency module.
Real time clock/date.
Data storage on non-volatile memory for 12 months period, 24 hours per day with details for each hour.
Photoelectric barrier in two-way or one-way version.
Controllable doors:
- 1 for the one-way version with maximum door width of 2.5 m with reflector.
Display information:
- Date and time.
- Total entered.
- Total exited.
- Present in day.
- Average presence in day.
- Maximum presence in day.
- Total presence since a pre-set date.
Programmable settings for:
- Date and time.
- Activation of "beep" function for each passage.
- Programming access password.
- Configurable door direction.
- Activation/deactivation reset time.
- Set maximum number of presences.
- Reset data in memory.
- Display terminal number.
- Photocell alignment test.
- Restore factory settings.
- Multilanguage support (Italian/English).
- Stand-alone version.
Application example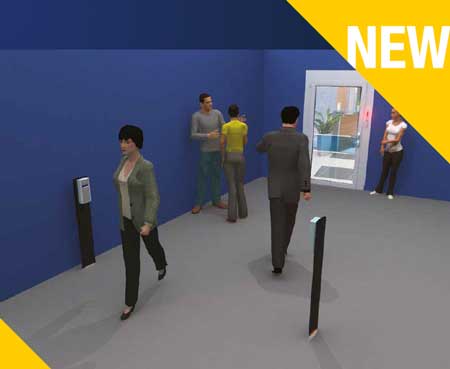 People Counter Series Opera
Wire free advanced system to calculate staff transit.
Battery power supply.
Stand Alone fonctionning.
WiFi transmissions to the hubs.
Hub with Ethernet connection.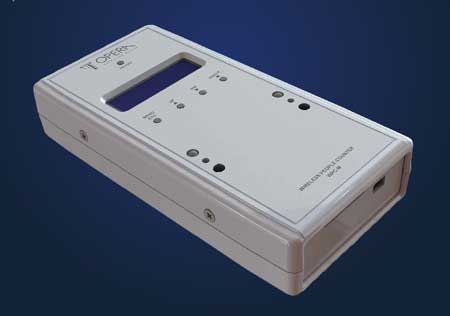 Opera Operating Access
Opera srl, specialized in the design and manufacture of electric coffee makers, was created in 1997 in Modena, Emilia Romagna, food and engines. All the management of the company comes from the experience Corni locks that for over a century has been present in the city of Modena. The company is characterized by continuous expansion in the world markets but with a strong position in Italy.

Made in Italy
Over 40% of turnover is done abroad, but 90% of our suppliers are local. Almost all products are manufactured in our modern industrial plant, with environmentally friendly technologies and quality of work. We are proud to produce and live in Modena, a small town in northern Italy that since 1997 is part of the UNESCO World Heritage Site.