Shutter Stop for External Shutters Magic-Block TMS
Magic-Block TMS
is an
innovative door-block for external shutters
that allows the door to be locked by simply inserting it directly onto the hinge.
The Magic-Block Tecnometalsystem is a simple-to-use and easy-to-install door block.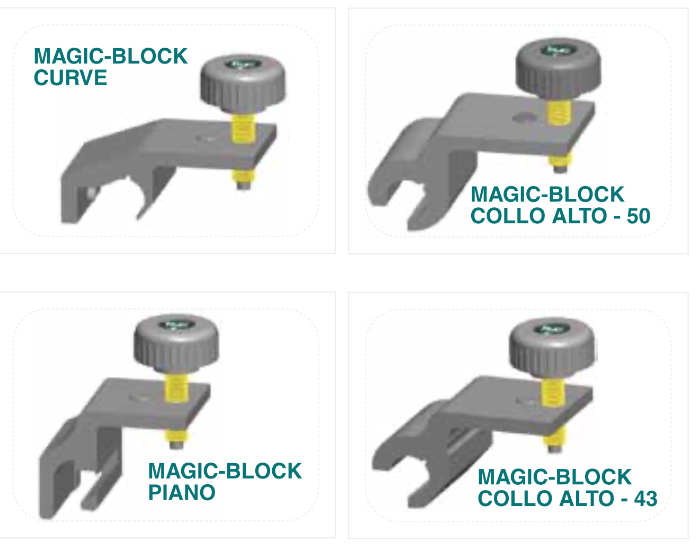 What are the advantages of the Magic-Block shutter stop?
Other advantages of Magic-Block are:
Perfect locking of the doors;
Elimination of complicated operations during the installation phase;
Safe assembly, it cannot be mounted outside the home, avoiding risks for the installer;
External facades finally cleaned of bulky and unsightly iron or plastic door-locks;
Safety for the user, you avoid leaning against the external wall to lock / unlock the sash, in fact MAGIC-BLOCK is used from inside the house and works on the hinges of the window.
Magic-Block block-leaf versions for external shutters
There are
several versions of Magic-Block TMS
that you can order online on Windowo. You can choose the one you want.
Magic-Block Curve - MB10;
Magic-Block High Neck - 50 - MB31;
Magic-Block High Neck - 43 - MB30;
Magic-Block High Neck - 23 - MB33;
Magic-Block Piano - MB20DX or MB20SX.
Each version includes different accessories.
Look at the images to check which version is best suited to your needs.