TaHoma Switch Somfy Box Home Automation Intelligent Control
Discover
TaHoma switch Somfy
, the new intelligent control to connect and centralize your smart home products.
From smart application to home automation, try the most complete and effective
connected experience:
From the click of a button, to command via app, to voice control, Somfy TaHoma switch offers a solution for the smart home that is accessible to everyone and can be modulated over time;
Check the main home installations of Somfy and its main partners (curtains, shutters, garage doors, gates, heating, lighting, cameras, alarm systems and more);
With more than 280 ranges of devices and 21 major brands of home solutions today, it offers one of the most complete smart home experiences ;
Thanks to the native integration of io-homecontrol, RTS and Zigbee 3.0 protocols together with the compatibility with the cloud, TaHoma switch is a modular solution over time, which allows people to add new devices as they want;
TaHoma switch is also compatible with Google Assistant, Amazon Alexa and Apple Homekit extending the user experience to voice control.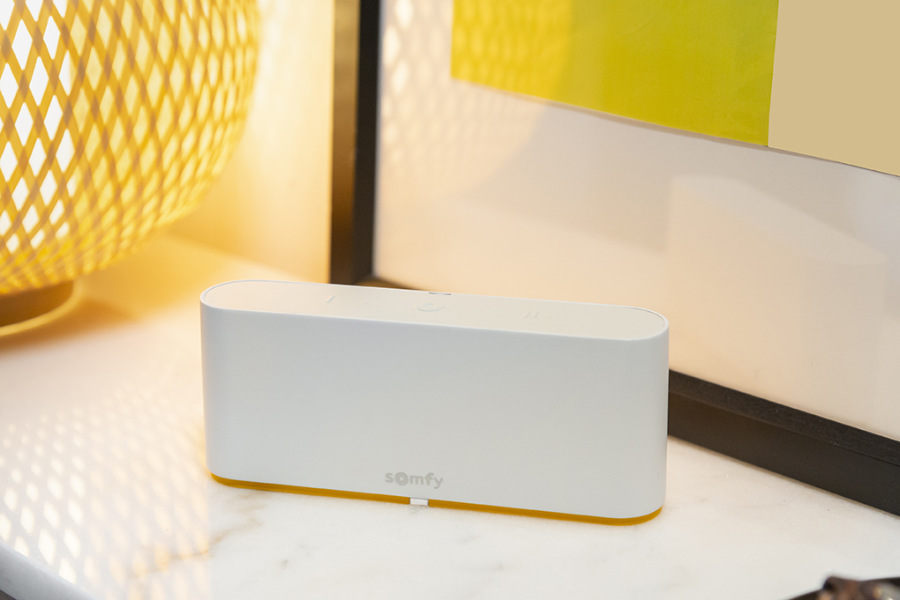 Transform your home with a single gesture!
Make the most of your home. Installing roller shutters, shutters, awnings or motorized gates is the first step to making life at home more comfortable and practical.
By adding a touch of
connectivity
, a world of possibilities opens up.
Somfy's connected devices
help you make the most of your home, while TaHoma switch frees you from repetitive tasks and offers you new features.
Enhance your daily experience to focus on what you love.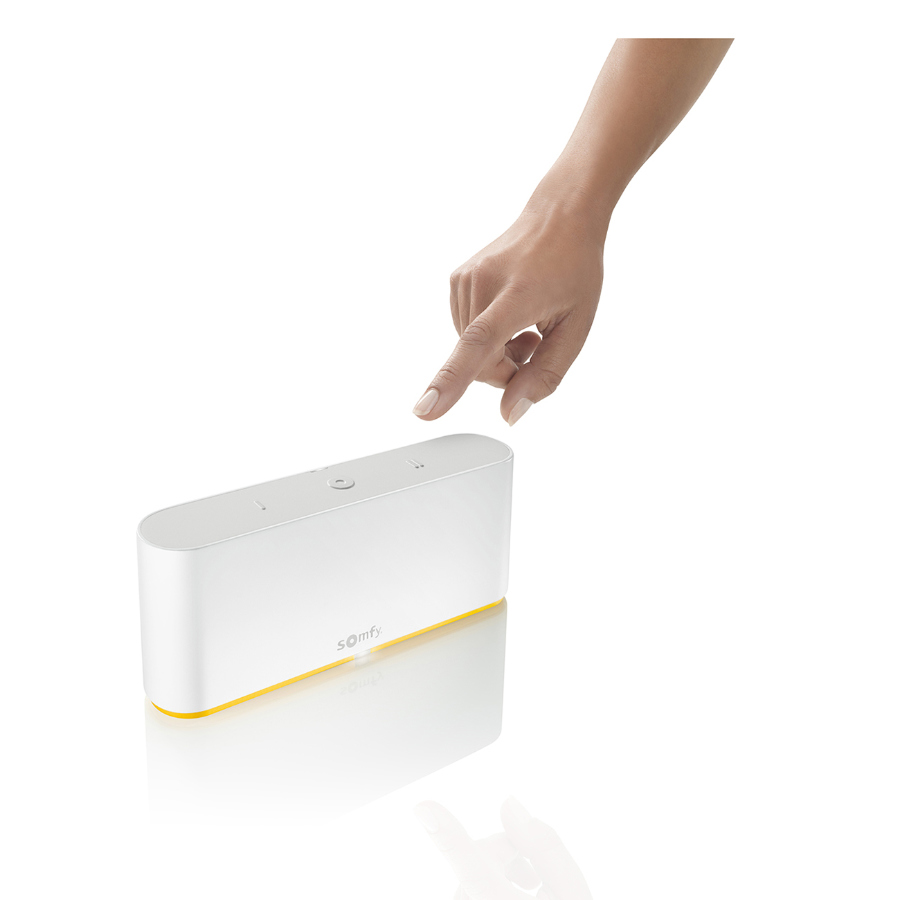 Create your scenarios and start them in one click!
TaHoma switch is an intelligent control that offers 2 buttons for starting 2 customized scenarios to centralize your home installations.
Customize each button according to your devices to
create scenarios
that fit into your daily routine.
Manage all your connected devices in 3 ways:
With smart control : via the TaHoma Switch smart control and the two preset scenarios;
With the TaHoma App : allows you to directly control all the devices and manage your own scenarios;
With a smart speaker : through a compatible voice assistant, the voice will be enough to manage the whole house.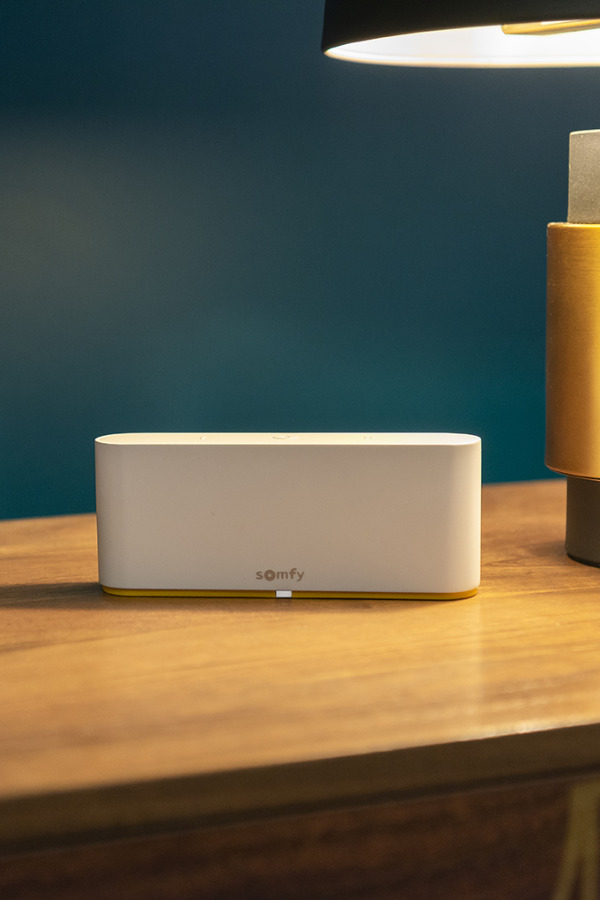 Somfy TaHoma Switch: control connected home devices
With the
Somfy TaHoma Switch
intelligent control you can manage your home at best, anytime and anywhere.
Check
your connected devices:
individually or in groups;
from home or remotely;
from the app or automatically.
View
information about the status of your devices:
open or closed;
on or off.
Use
automatic functions to start scenarios:
with sensors;
with timer.
Easily
create
the scenarios and customize the 2 buttons "scenarios" Tahoma Switch
Connect
your devices or add new ones.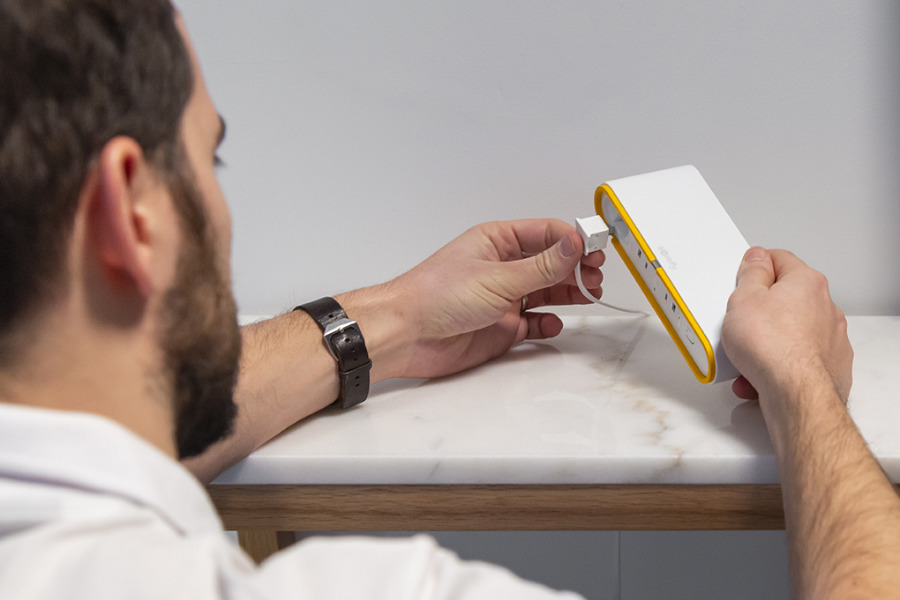 The most complete solution for the smart home: open and integrable over time
Your
smart home
evolves along with your lifestyle. To improve your experience in the future, just connect other devices.
TaHoma switch is
compatible with 300
Somfy products and partners:
Shutters;
Curtains and drapes;
Pergolas and awnings;
Gates, garage doors and locks;
Lights and sockets;
Cameras and alarms;
Heating and thermostat;
Sensors (climate and surveillance);
Music and voice assistants.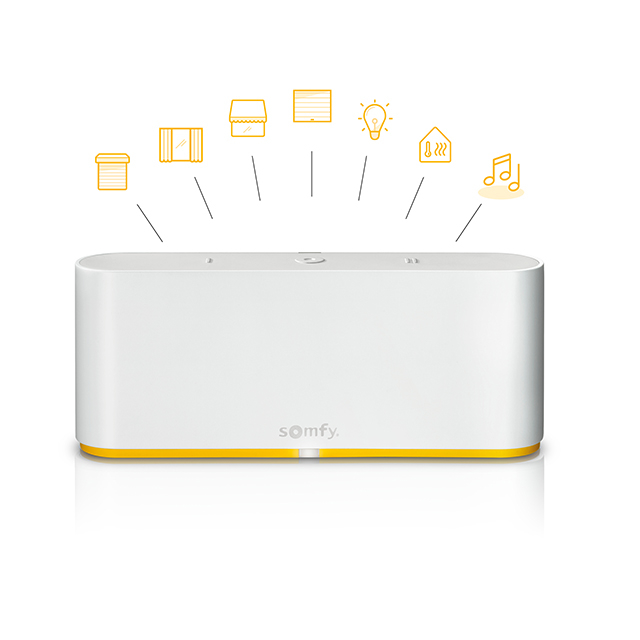 Thanks to the
TaHoma smart control switch
, you finally have the perfect tool to simplify your daily routine and guarantee greater peace of mind.
Somfy TaHoma Switch dimensions and weight
Weight (including packaging): 0.428 kg;
Width (including packaging): 85 mm;
Height (including packaging): 115 mm.
Watch the TaHoma Switch Somfy video on Youtube: