Linea Calì handles for doors and windows - online sale
Linea Calì handles for doors and windows with unmistakable Italian style. Touch high-quality Made in Italy accessories with shapes in every style and material. Buy your new Linea Calì handle online at Windowo: discover discounts and unmissable offers.

Linea Calì handles: touch the unmistakable Italian style
"In the future, the doors will probably open with thought. Until then, however, they will always dream of a Linea Calì handle."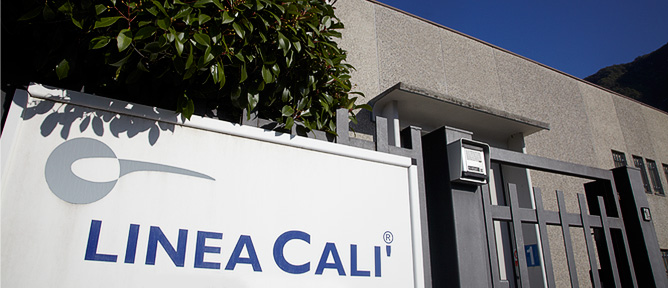 Handle design is nothing without a soul
Linea Calì was born in 1986, when their famous line of interior door handles was launched, following the idea of functionality combined with design.

"Because we've all tried soulless design and it's just as inconvenient as bad functionality."

"We therefore chose to create those handles that we ourselves would put in our home, handles that resist everything: wear, shocks, time, thanks to innovative fixing and protection techniques, such as the Zirconium Protection - PVD finish."

"At the same time, we wanted them to be beautiful, very beautiful, like any true self-respecting accessory."

The level of experience and manufacturing care has allowed Linea Calì to create classic and modern handles with shapes of every style and material: from Rococo to Art Deco, from leather to wood, from porcelain to Swarovski handles.

"And in the end, since we wanted the best, we are committed to ensuring that each handle was conceived and manufactured exclusively in Italy , fully respecting the legal requirements established by European regulations."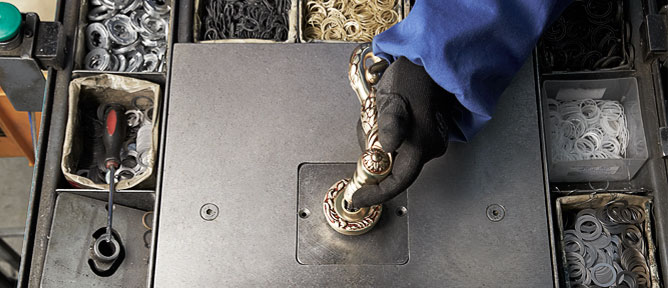 The Linea Calì collections produced exclusively in Italy
Linea Calì handles is a company that proudly guarantees the Italian production of all its products (including Linea Calì window handles). All this in compliance with the most recent European regulations in terms of quality of the raw materials used, technical characteristics and resistance of protective surface treatments.

As proof of this, an identification mark is printed on each item that is marketed certifying its authenticity, thus guaranteeing the customer the purchase of a design door handle entirely produced in Italy.

Furthermore, products with polished chrome or satin chrome finishes are guaranteed for 10 years, for 20 years if treated with the Zirconium protection (PVD) treatment, suitable where particular resistance is required due to difficult climatic situations such as saltiness, high humidity or situations. of weary use.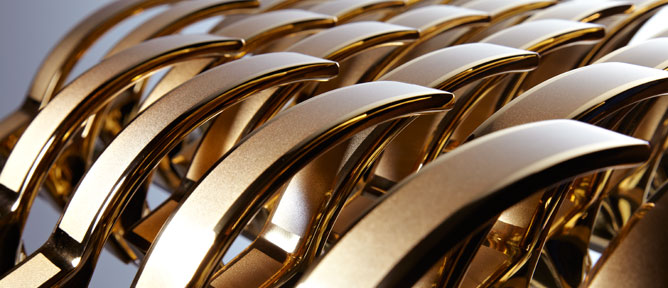 Loving green means respecting it in the production process
"We are extremely respectful of the" green" that surrounds our company, our life, so we adopt an eco-responsible behavior to reduce waste and improve the quality of life in the workplace."

All the main production processes are carried out in an eco-sustainable perspective, furthermore the Linea Calì handle factory expects its suppliers to adopt an Environmental Management System to prevent pollution, purifying atmospheric emissions and purifying waste water.