There is no better material for door handles than the other: it depends on the use and style of the furniture. Here are the main ones:
Bronze Handles
: They are corrosion resistant, durable, sturdy and with antibacterial properties. Bronze is suitable for handles that are used a lot. It has many natural shades and improves over time, so it is suitable for classic collections. If you like these handles, we recommend the
Linea Calì bronze handles
available on Windowo.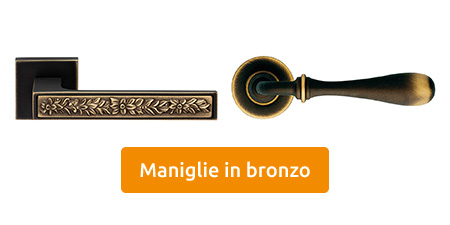 Brass handles
: these are the traditional classic handles. Brass is highly antibacterial, resistant and elegant. It has a pleasant gold-like color with various shades. However, it corrodes easily so it is recommended for interior doors and needs constant cleaning. An example you can find on Windowo is the collection of
Antologhia brass handles
.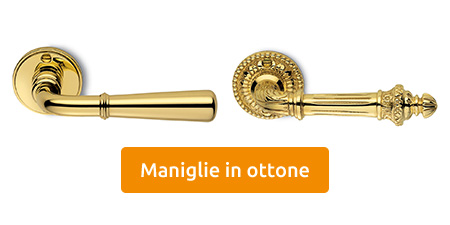 Aluminum handles
: they are resistant, light and ideal for design handles. Aluminum is highly recyclable, pleasant to the touch and creates an elegant patina. However, it is susceptible to scratches and abrasions, so it is often anodized to protect it.
Stainless steel handles
: they are a guarantee of excellence. Stainless steel is modern and refined, perfect for design handles. It is also resistant to corrosion and scratches, so it is suitable for handles that are used a lot and for public places. In this case we recommend the
PBA brand of stainless steel handles and pull handles
.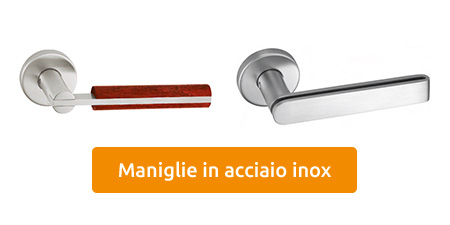 Wrought iron handles
: some artistic foundries still produce wrought iron handles, handmade in an artisanal way and perfect for rustic furniture. If you like these handles we recommend you to see the
Galbusera wrought iron
handles or the
Ferart handcrafted handles
.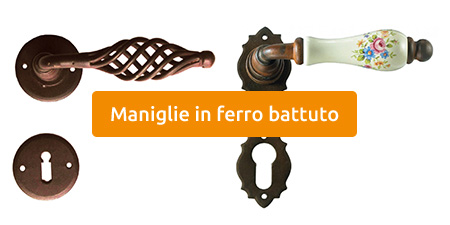 Concrete handles
: finally there are also handles made of concrete. Get to know better the
Juno Mandelli concrete handles
, very special, perfect if you love refined design and architecture.