SharkNet pleated mosquito screens online store
Discover SharkNet, the easy-to-install pleated mosquito screen with in just 22mm of space
The original SharkNet branded pleated mosquito screen will allow you to say...
No to mosquito screens with problems if there is an out of range. SharkNet can compensate for uneven walls up to 2 cm per side.
No to mosquito screens that are difficult to install. In fact, you can install a SharkNet in less than 6 minutes.
No more limited mosquito screens. SharkNet is the only one that can be installed in very large dimensions in just 22 mm of space.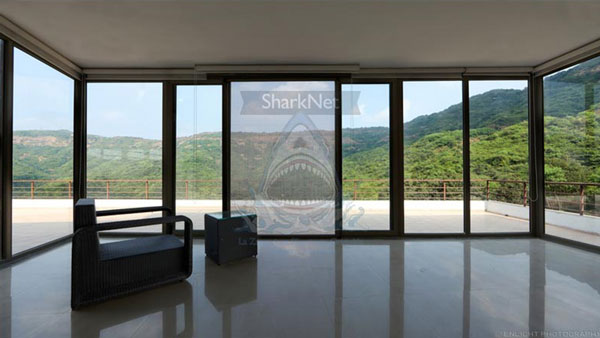 Why do SharkNet mosquito screens have a water-repellent polyester net?
Have you ever wondered why SharkNet uses the water-repellent polyester net on pleated mosquito nets? For the following good reasons:
Create resistant products that can be exposed to the open air and that are able to withstand large volumes of rain without there being the risk of breakage.
Making products that are easy to wash and clean . With IdroScreen you can wash your mosquito net whenever you want and make it look like new.
Building products that do not collect dust and that need to be replaced quickly. IdroScreen in fact has a treatment against the accumulation of dust.
What are the advantages of SharkNet branded pleated insect screen?
Understanding which model and mosquito net mechanism to choose becomes increasingly difficult, as new models are continuously being introduced on the market. The advantages of SharkNet pleated networks are given by the
extreme ease with which they adapt to any door or compartment
in the house.
The most relevant peculiarity of the pleated mosquito nets is the folding
net
: when the mosquito net is completely closed, it remains almost completely stretched; when it is opened, however, the mesh adapts to the pleated motif and folds like an accordion, until it disappears almost completely. It therefore works without a box and spring system, with a final result of unprecedented practicality.
The significant advantages undoubtedly also include the
ease with which the net can be cleaned
. In fact, SharkNet pleated mosquito nets are incredibly easy to clean.
What is SharkNet? History of the Italian company behind the pleated insect screen
It all started thanks to the spirit of inventiveness and commitment of Sergio Marcantoni. DFM, which he founded, is today the largest exponent in the field of the production of pleated mosquito nets, which constitute an original product and leader of the national market.
Founded in 1979, in addition to having patented the pleated nets, the result of an innovative idea, the company has increased its productivity, thanks to the idea of developing its products through the use of pleating machines installed inside of its production centers. This allowed to speed up the operational phases of production, eliminating the need to turn to external companies.
DFM extends its services to the whole Italian territory, starting from the north to get to the southern regions, and uses exclusively national products for the production of mosquito nets.
Where can you buy a SharkNet pleated insect screen? You can find it online in the Windowo shop
Do you want to buy a SharkNet pleated mosquito net? On Windowo
you can do it in a few simple clicks
. Just choose the model you want, enter the basic measurements and height in millimeters and finally select one of the many colors available. The configurator
immediately calculates the price of your new SharkNet customized mosquito screen
. So you don't risk spending a different amount from what you wanted. In addition, if you are lucky and have a discount code, you can enter it and make your purchase of SharkNet pleated mosquito nets even more convenient.
What are you waiting for? Test your brand new SharkNet pleated mosquito net now: buy online on Windowo a reliable product that will keep you company for many long summers.