Spring Roller Blind with Round Box 46mm Pronema External Guide
Spring roller blind with
round box
and external guide for installation in the light.
This Pronema roller blind is recommended for internal glass retaining applications and small compartments.
The filtering and blackout fabrics of the awning are available in different colors and textures: choose the fabric you prefer from the two vast ranges of Fly or One curtain fabrics.
This spring-loaded roller blind with round box is made to measure in Italy by Pronema, a company specializing in the production of modern interior blinds.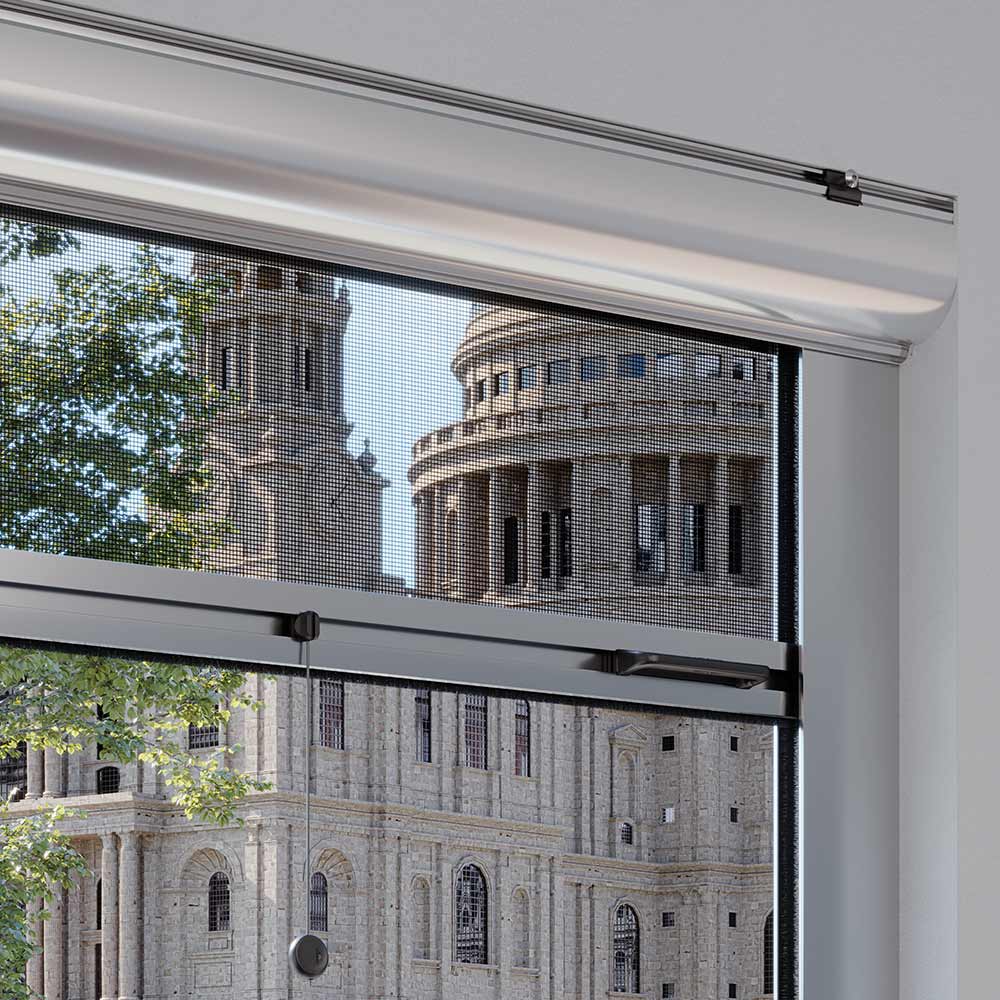 Overall dimensions: spring roller blind with round box
46mm box;
40x22mm guides with double brush;
Backdrop 8,5x39mm with nylon handles.
Info spring roller blind with round box
Recommended for internal glass holder;
Nylon pressure heads;
Reinforced internal roller Ø25mm 650mm cord.
Movement of spring roller blind with round box
Manual handling;
Internal background hook;
Rack H 300mm with 5 closing positions.
Standard roller blind application
Laying in the light;
Compartment without fixing clip.
Fly and One fabrics for the filtering or blackout blind
Request Pronema filter fabrics and blackout samples.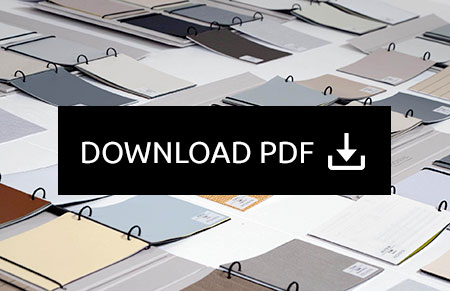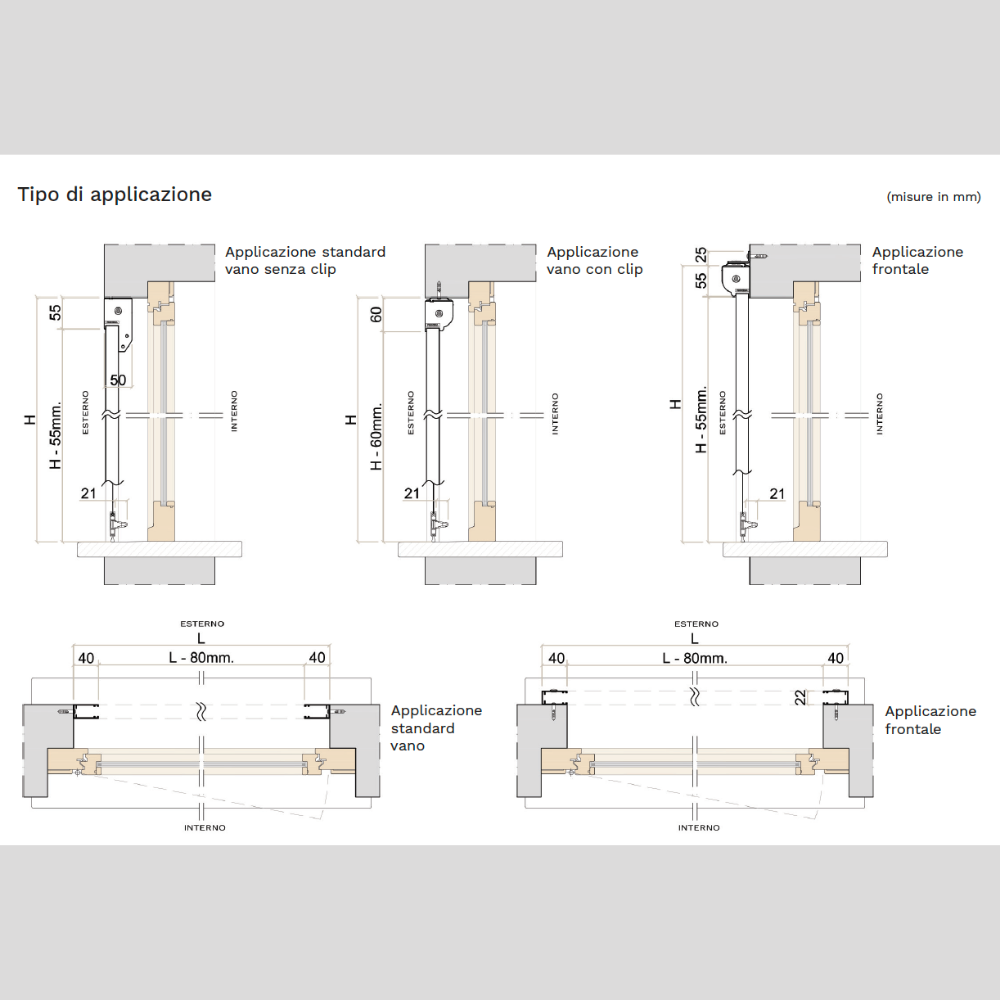 Pronema roller blind: the strength of the Italian spirit
Are you looking for a Made-in-Italy insect screen? Then you will be interested to know that Pronema is a company that
makes curtains in Italy
. In fact, Pronema production takes place in the Agrate Conturbia plant in the province of Novara (Piedmont), south of Lake Maggiore.
The Pronema company embodies a long family tradition, founded on the search for living comfort. Pronema's goal is to
protect every family
from heat, insects and pollen. In this way it will be possible to imagine places where it is truly beautiful to live.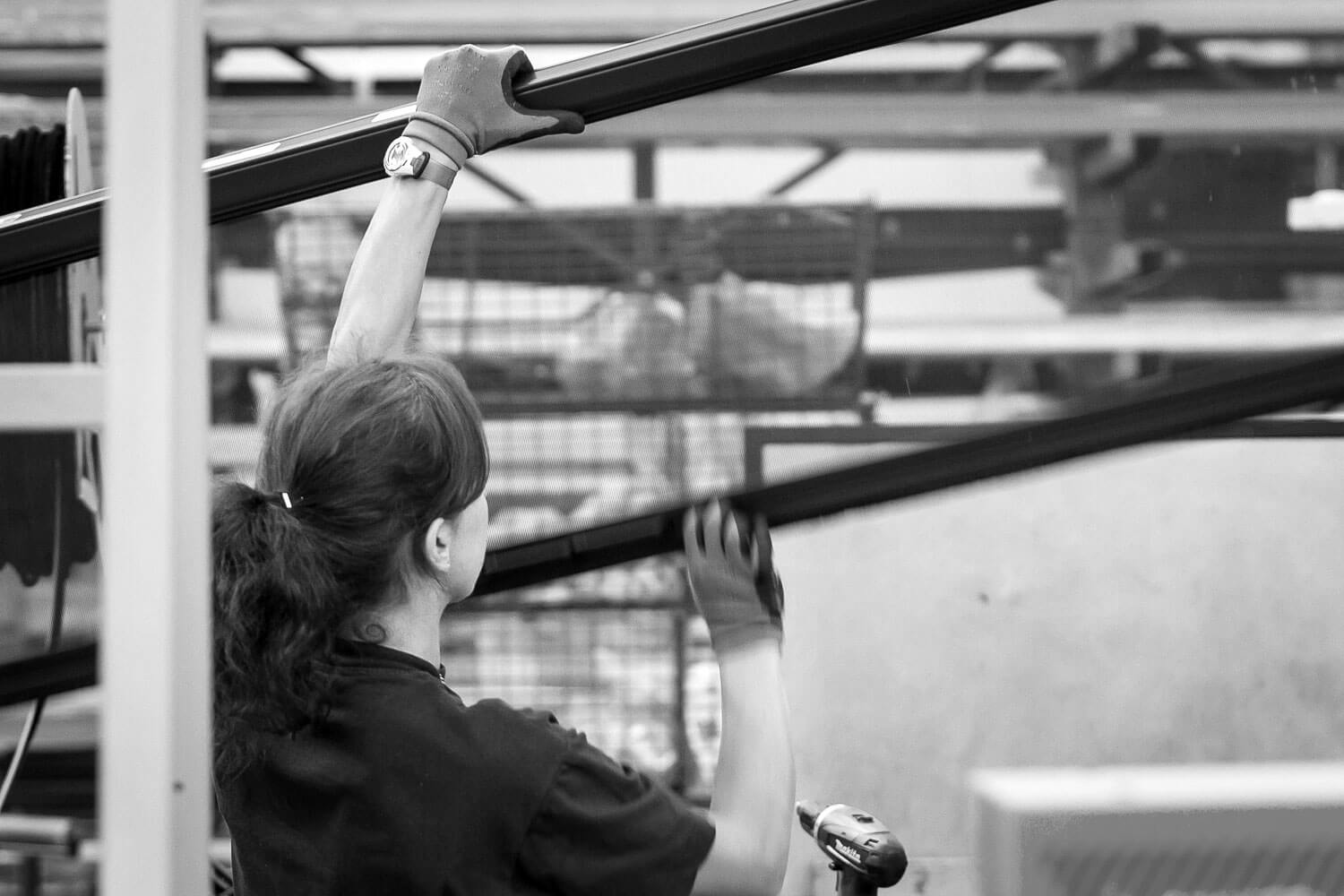 Pronema roller blinds for sale online prices and offers
Where can you find Pronema brand products? Pronema curtains are for sale online in the Windowo shop. Discover many models of Pronema curtains on offer.
Customize your purchase quickly and easily thanks to our automatic configurator. Enter the measurements, select the color you want and immediately find out the price of your new Pronema roller blind.