Frosio Bortolo handles for doors and windows for sale online
Frosio Bortolo handles, touches the excellence of Italian craftsmanship
Frosio Bortolo, an industrial company that for over 60 years has been producing
handles
and other items related to the world of
handles
such as handles, knobs, sliding kits, doorstops and much more.
The manufacturer of
interior door handles
and more is still managed by
the Frosio family
today. The passion and dedication to work are the same that characterized its birth over 60 years ago by the forefather Bortolo.
Over the years the company has seen the entry of new figures. First of all Pietro, son of the founder Bortolo, who has been at the helm since the early eighties. From the mid-nineties onwards, the sons Omar and Marco have supported their father in the management of the company.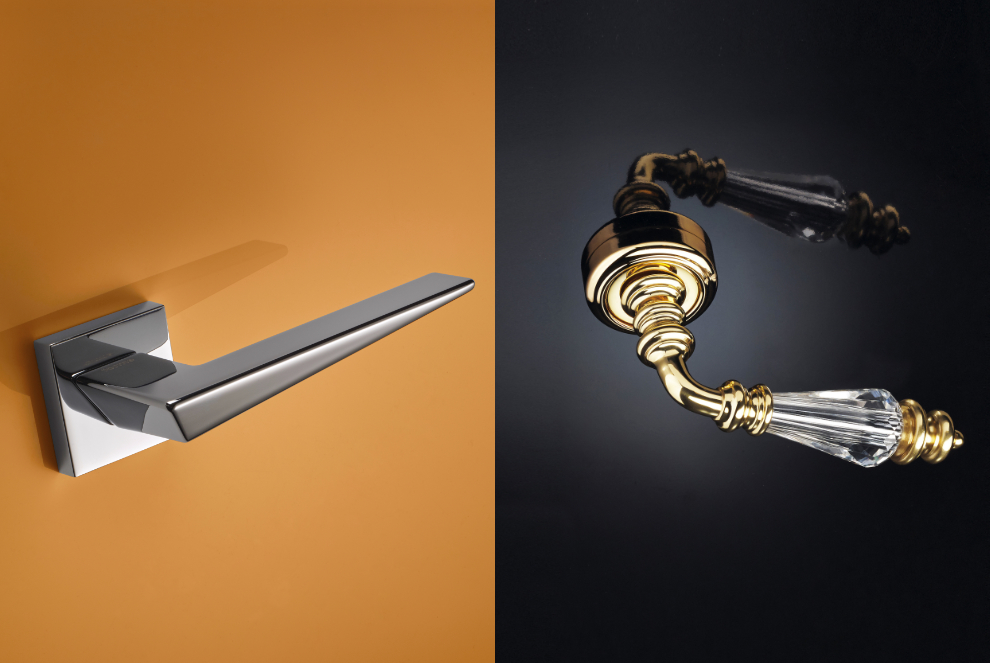 Frosio handles: competence, passion and work ethic
Today Frosio Bortolo can boast two factories in which almost all the processes are concentrated, state-of-the-art machinery and a trained and competent work team.
What are the
best Frosio Bortolo handles
? The quality is reflected in the
two brands
, forme and Class, with which
window handles
and door items are marketed.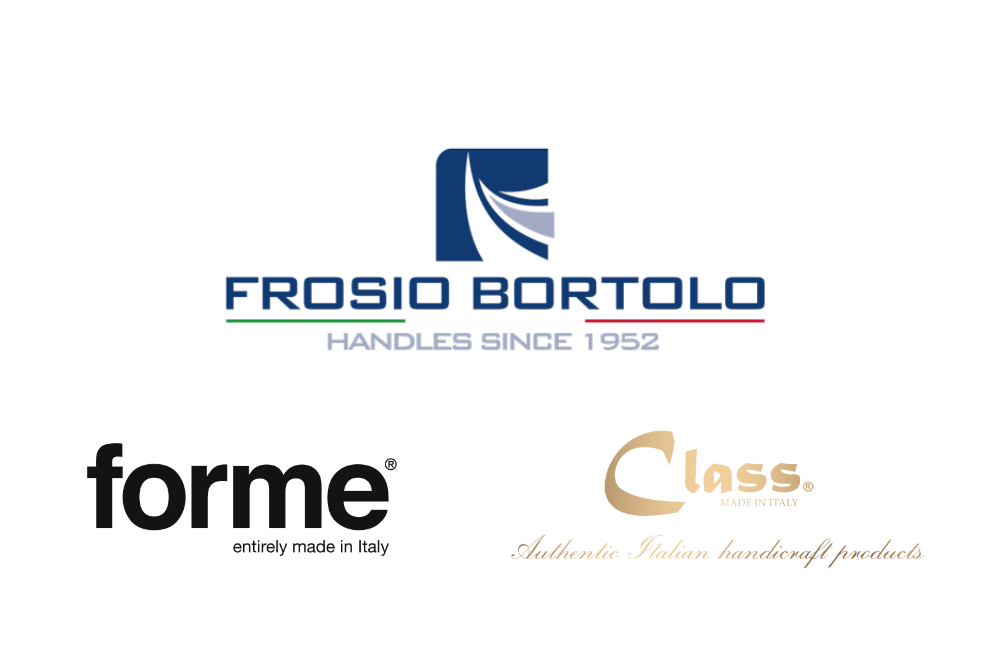 Forme and Class are the two great collections signed by Frosio Bortolo
Maniglie forme
represents the perfect combination of modernity and classicism. Among its four lines (Fashion, Epoque, Vintage and Basic) there are
design door handles
for a refined style, products with more sober and elegant shapes and minimal objects with an essential and well-defined structure.
Maniglie Class
is the custodian of the authentically handcrafted tradition in the creation and processing of metal objects. All the
classic handles
and accessories in the Classic and Luce collections are the result of the taste and expertise of talented master engravers who, inspired by ancient models, are able to recreate products of timeless beauty.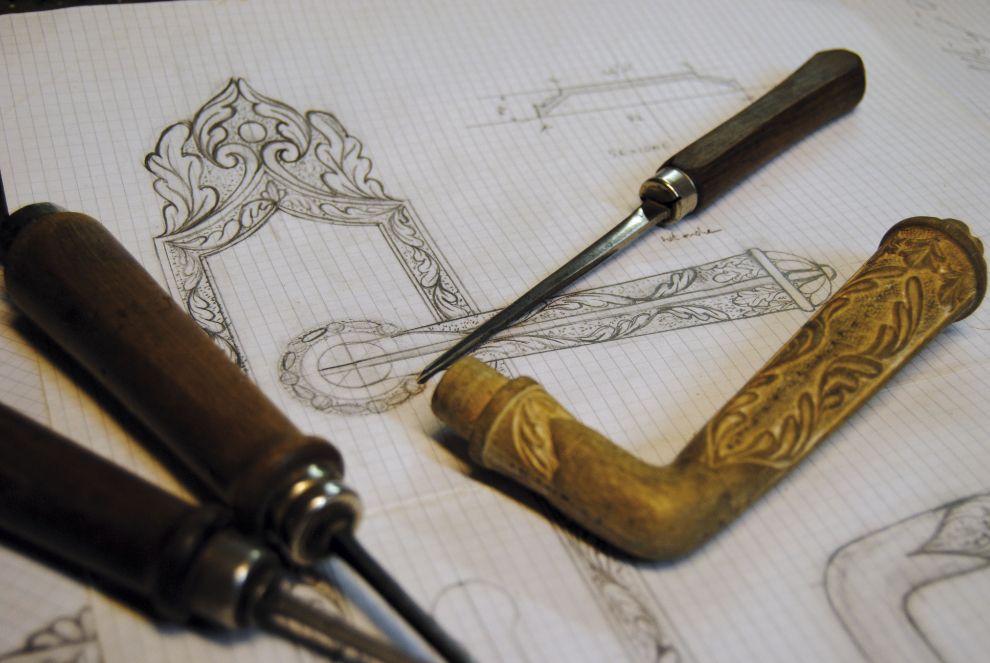 Frosio handles with an uncompromising Italian design
All of the processing takes place at "zero km". This is thanks to the strong and rooted industrial vocation that has always characterized the entire
Valle Sabbia
, one of the most dynamic industrial areas of the entire Lombard scene.
The operations take place in two modern factories located in the municipality of
Preseglie
. The presence of the latest generation machinery and operators with proven professionalism are a guarantee of the excellent quality of Frosio Bortolo products.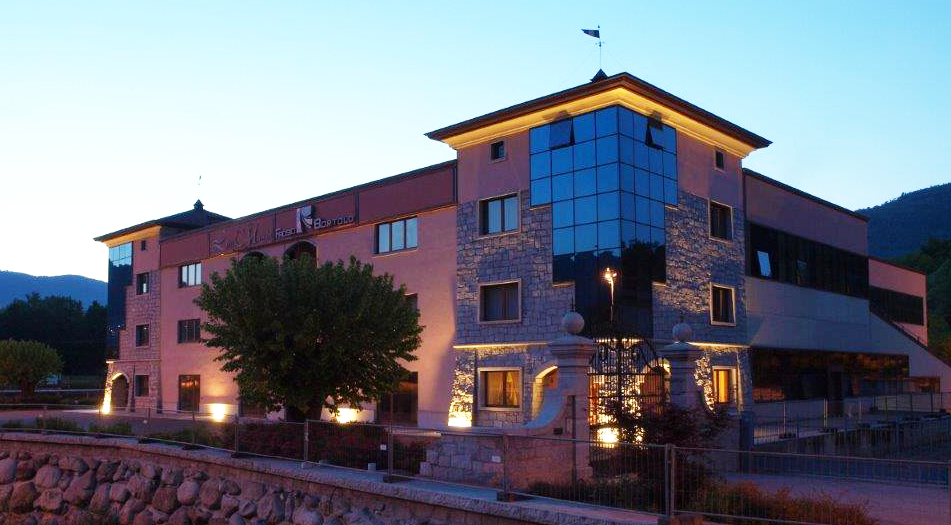 "There is no future without respect for the environment" (quoted by Jane Goodall)
Aware of the moral duties that a company has towards the area in which it operates, for some years Frosio Bortolo has been actively involved in reducing the environmental impact associated with its processes.
This happens thanks to the innovative technological process of metal coating
ECOTECH
, the innovative method that uses nanotechnology. Such non-polluting technology produces negligible waste and only a minimal amount of energy is used to make products that are incredibly light, economical, strong, smart and durable.
All this makes Frosio Bortolo a mix of
competence, passion and work ethic
.