Bracket to hitch for Aluminum Interior Antea Master
Characteristics:
Ali and galvanized steel guide;
Coil spring hardened steel galvanized;
M6 screw TC CE galvanized steel.
Finishes:
rough.
Measures: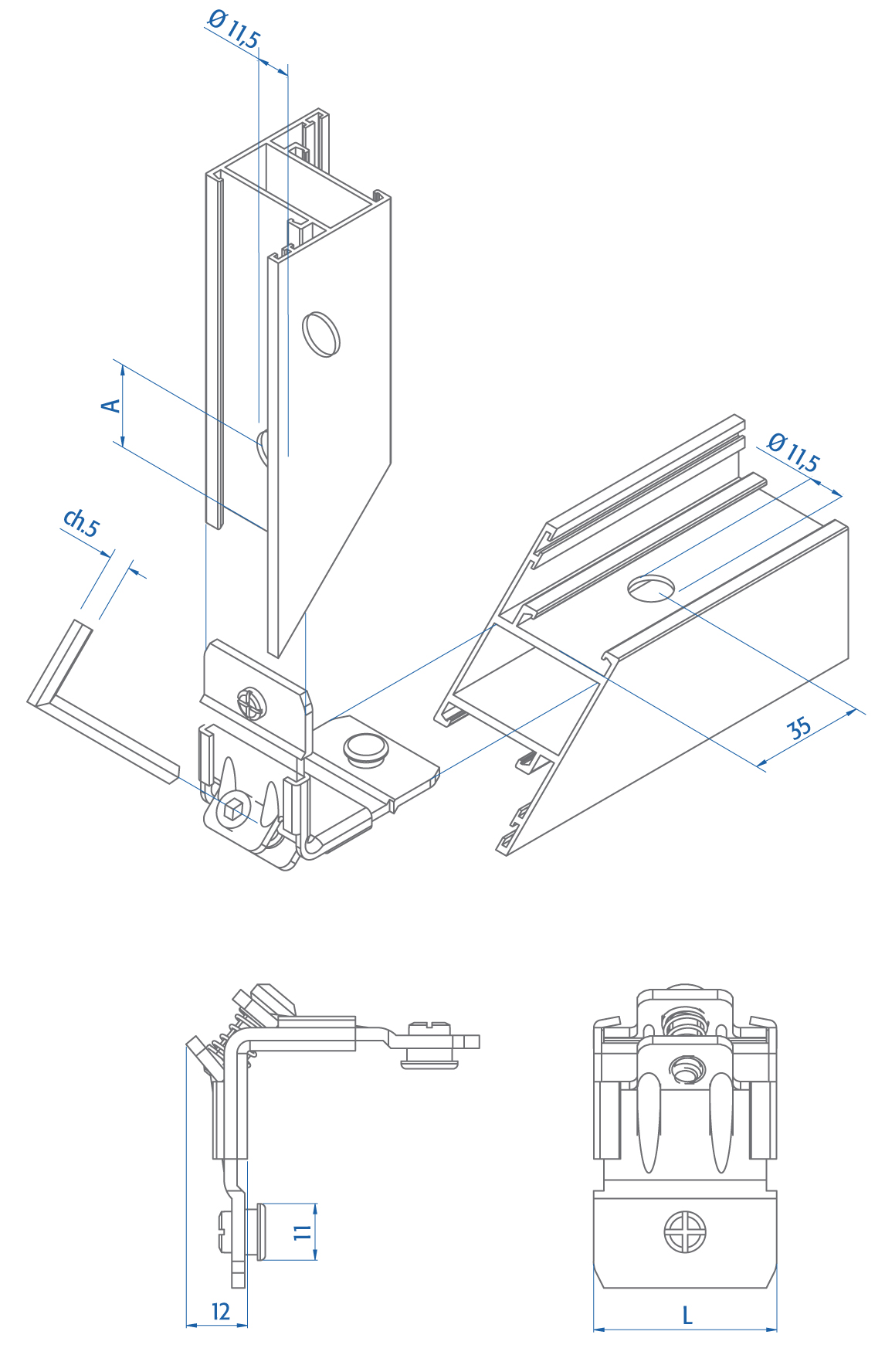 Assembled profiles (series):
ALL.CO (compl P4, P4 SORM), ALUK GROUP (AluK 45n, AluK 53N), ETNALL (ET 43) HYDRO (4 Domal, Domal 40, Domal 5/20), METRA (NC 40, NC 45 int, New NC 40), PASSERINI (Ekip 40), SAPA (GR 9, GR 15), TOMA (Atlantis 40) MISCELLANEOUS (Alnor 400, ARR 40, Composital 40, ESA 40, GPB 40).