Double Actuator Raywin R60 2W-Net 230V Spindle L=1250<2500 Comunello Mowin
Raywin R60 2W-Net 230V
L=1250<2500
Double spindle actuator for opening and closing top-hung outward windows, skylights, solar shading and domes.
This is the Net version, an innovative communication system that ensures perfect movement control and coordination. No external coordination controller is required, and the connection is made via an RS485 serial port. These versions are suitable for use with unusually wide or heavy windows.
The box contains all the parts and equipment you need to make set up and connection as easy as possible.
The Raywin actuator range are in compliance with Directives EC (EMC, LVD and R&TTE directives) as amended.
Package contents:
double
rod type actuator provided with electric supply cable, anchor bracket and adjusting screws, fixing bracket for top-hung windows and domes and multi-lingual user's guide.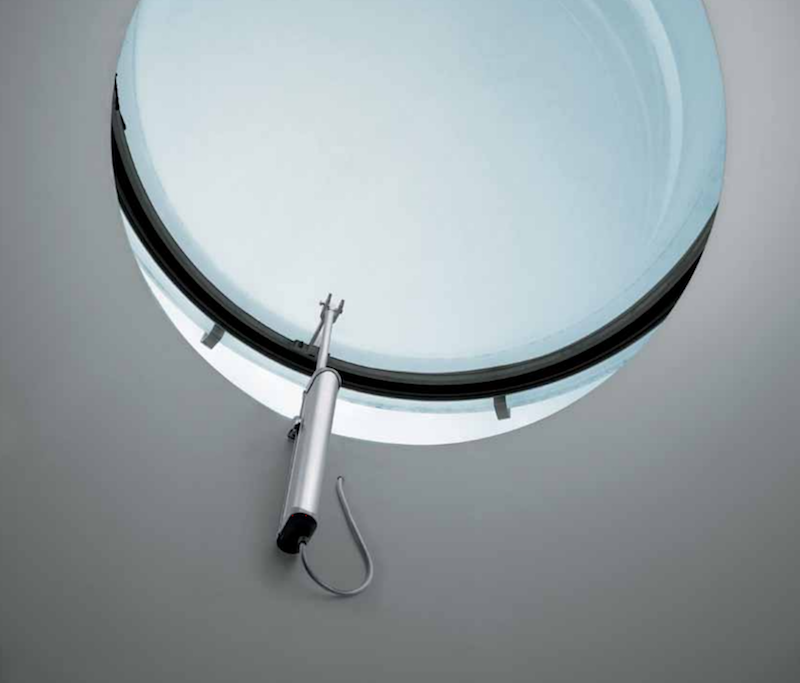 Technical features:
Model: Raywin R60 2W-NET 230V;
Electrical power supply: 230VAC;
Frequency 50Hz;
Operation: S2 4min;
Thrust force: 600N x 2 x 0,7 = 840N;
Tension force: 600N x 2 x 0,7 = 840N;
Stroke speed unloaded: 7 mm/s;
Protection class: IP44;
Double insulation: Yes;
Power consumption: 0,33 A;
Power: 41 W;
Operating temperature: - 5 ° / + 50 °;
Strokes available: 180 - 225 - 300 - 500 mm;
Open limit switch: on impact;
Closed limit switch: on impact;
Soft Start / Soft Stop: Yes / Yes;
Obstacle detection: Yes;
Parallel connection: Yes (max 30 actuators);
Synchronization: Yes;
Dimensions: 400/600x84x48 mm.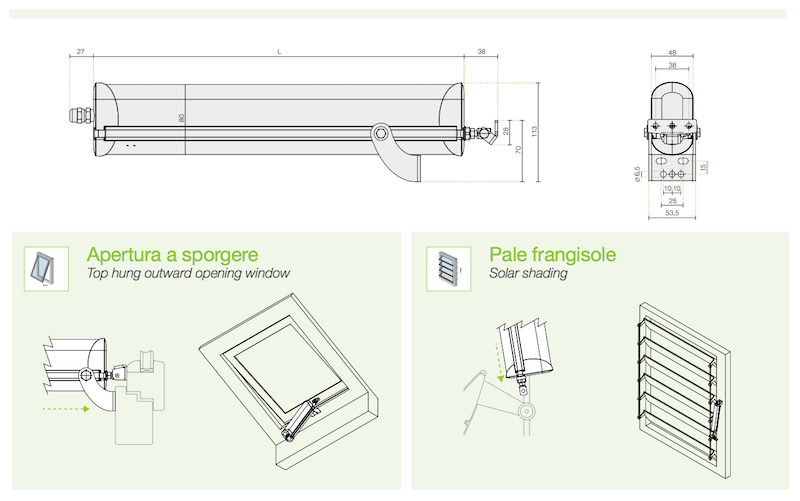 Immediate stroke setting - Anchorage point
Adjustable fixing system placed on the track.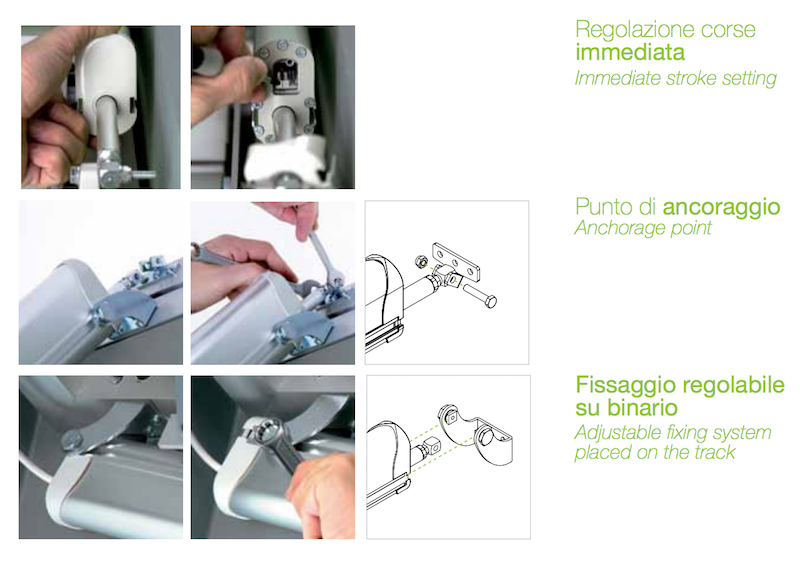 Comunello Mowin
The Mowin® project comes out of Comunello's 45 years experience in mechanical opening systems for doors, windows and gates. The guarantee of high quality and durability associated with all Comunello products continues in the brand new Mowin® mechanical actuators, which, when combined with the fanatical attention was also devote to the development of electronic parts and programming, enable us to offer products that are stable and yet extremely flexible, suitable for a broad range of applications for windows, domes, skylights, brise soleil blades, awnings and roller shutters. Contemporary styling that reflects the utmost attention to detail means that the Mowin® series of products have exactly what it takes to assume a benchmark role also in the field of home automations.
Window automation: a new challenge in the consolidation of our position as a top player with a high class Italian touch.