Fusilla Mandelli Handle for Door on Rosette - Designer Alessandro Dubini by Mandelli
Fusilla Mandelli handle interprets and reinvents the tradition of Italian cuisine
Fusilla Mandelli - Pair of handles on rosette;
This product is sold with finish: at your choice;
Creative design handle Made in Italy;
Designer: Alessandro Dubini;
Collection: Fusilla by Mandelli;
Handle material: brass;
Protective cover pvd.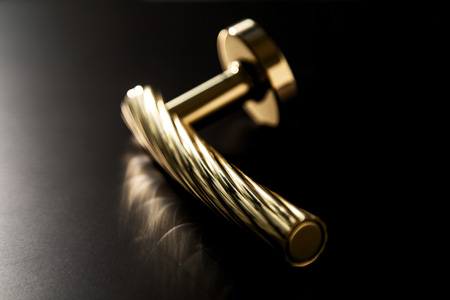 From the meeting between Mandelli and Alessandro Dubini
, an eclectic architect and designer with a studio in Monte Carlo, the Fusilla handle is born, with a strong personality and characterized by the refined workmanship for the handle.
Alessandro Dubini architect tells how Fusilla was born
Creativity and elegance are reflected in Fusilla
, a small masterpiece born from the idea of ​​Dubini to create a handle that highlights the movement and has a three-dimensional surface thanks to the extrusion of a faceted shape. The rotation and folding of the lever helped to create a dynamic effect.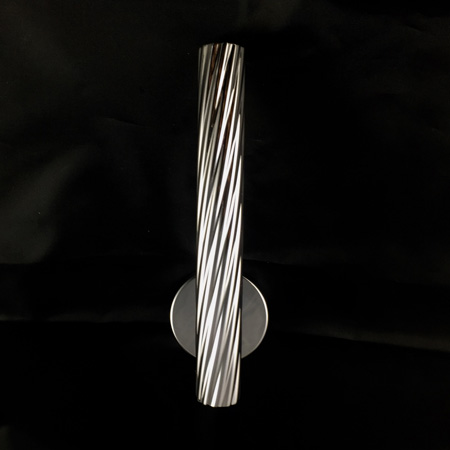 Italian creativity and design by Alessandro Dubini
Alessandro Dubini's design is intuitive and eclectic
, characterized by an elegance that often goes well with a playful and magical touch. It redefines the decorative arts for contemporaneity. It uses innovative technologies and materials with considerable design sensitivity. Create atmospheres and design objects with a strong emotional effect.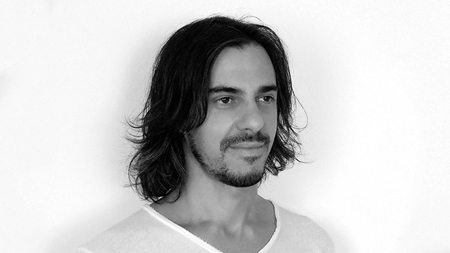 Discover the size of this creative handle
Read the size before buying the handle: they are in millimeters.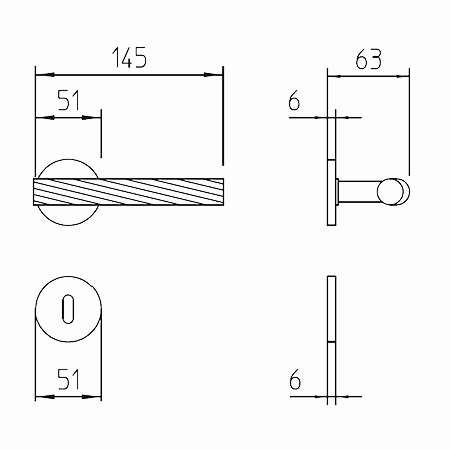 Which finish do you prefer?
Choose the finish of your Mandelli door handle.
The handle in the first big photo has finish: Polished brass.
Polished brass;
Polished chrome;
Mat bronze;
Graphite.

What kind of key hole do you prefer? Patent, Yale or Toilette
Choose the key hole of your Mandelli door handle.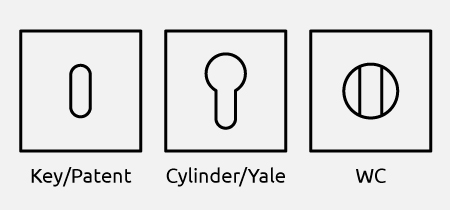 Discover the creative Mandelli Fusilla collection
This handle can be purchased separately in other versions. Look for them on Windowo.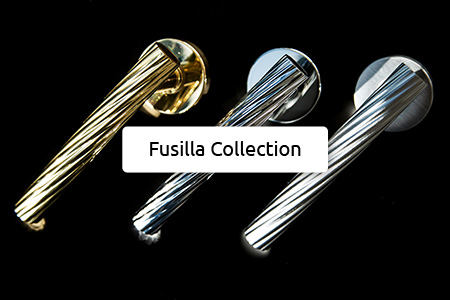 Fusilla Mandelli: the handle that reinvents the Italian tradition
The Fusilla handle interprets and reinvents the tradition of Italian cuisine
, taking shapes and design rich in history and flavors. Through its design you can give your home the personality of the landscapes of Italy, passing through the small medieval villages, up to the most beautiful artistic cities. Are you looking for a handle full of personality? Here is Fusilla Mandelli
"Life is a combination of pasta and magic."
(Federico Fellini)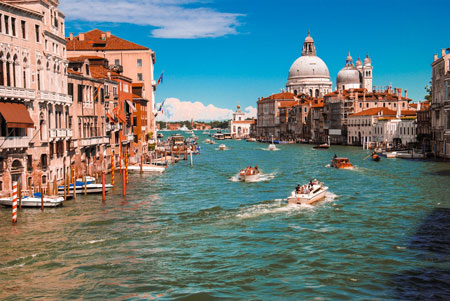 Mandelli - Good Design Award winning design handles
Mandelli won the Good Design Award 2017 for the Juno handle, the only concrete handle in the world designed by Alessandro Dubini. Mandelli confirms itself as the avant-garde brand for contemporary design handles.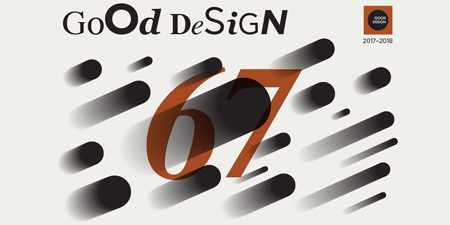 Research of design and production Made in Italy
Mandelli thinks and creates his creations at the Officine Mandelli1953, a modern factory in northern Italy, in Senna Comasco (Como).
Each of its products is branded with the "100% MADE IN ITALY" logo.