Door Handle Design Luciana Di Virgilio and Gianni Veneziano H1061 Cenerentola Valli&Valli
The handle through the socket (yes, we know, that is not Cenerentola)
H1061 Cenerentola - Pair of handles on rosette;
This product is sold with a finish: a choice;
Creative design handle Made in Italy;
Designer of the handle: Luciana Di Virgilio and Gianni Veneziano;
Handle collection: Cenerentola Valli&Valli;
Handle material: Brass.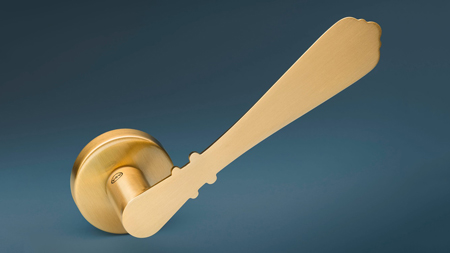 Perfect reinterpretation of a classic in a contemporary key, Cenerentola combines ergonomics and "strong emotional impact"
, in line with the design philosophy of Luciana Di Virgilio and Gianni Veneziano, always in search of the right combination of experience and innovation.
How is Cenerentola born? Two worlds, two times, two halves, two designers
A past that has its roots in the Mediterranean matrix of designer culture
, from which it borrows the soft lines of its profile and its roundness. The other is contemporary, minimalist, clean like a cut by Lucio Fontana and just as effective in shaping the energy of modernity.
And two are the worlds lived by Cenerentola
, the protagonist of Rossini's opera and muse, whose life is divided into a play of parts, poised between a destiny already written and one still to be invented. In Rossini's work there is a transformation from servant to princess, the same one that raises the handle "from the everyday object to the dream. There, where the dream is synonymous with vision and future".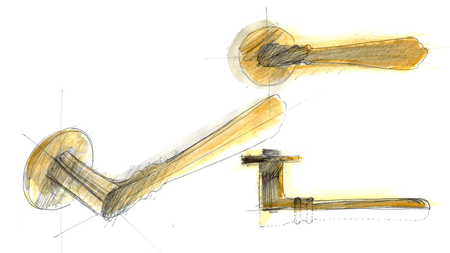 Luciana Di Virgilio and Gianni Veneziano: that is Veneziano + Team
"This project was born with the need to preserve emotional archeology
. For us it is important to cultivate with passion the genetic and aesthetic heritage of the companies we work with and to stimulate the perception that everyone has or can have of their own existence ".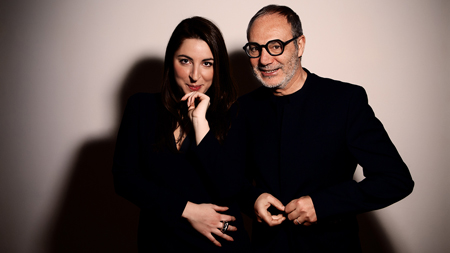 Discover the measurements of this new Italian handle
Read the measurements before buying the handle: they are in millimeters.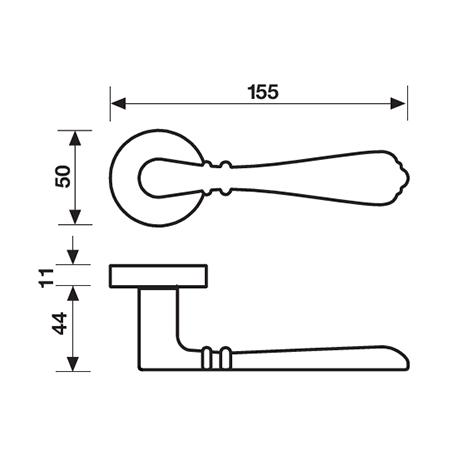 What kind of key hole do you prefer?
Choose the key hole of your Valli&Valli handle.
Contact us if you want the toilet version or without the nozzle.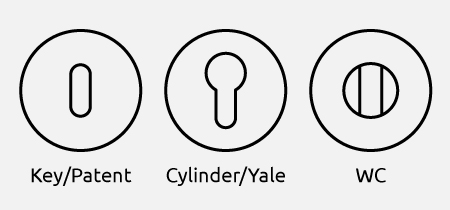 Visit the entire Cenerentola Valli&Valli collection
Discover the entire Cenerentola Valli&Valli collection on Windowo with handles for doors and windows.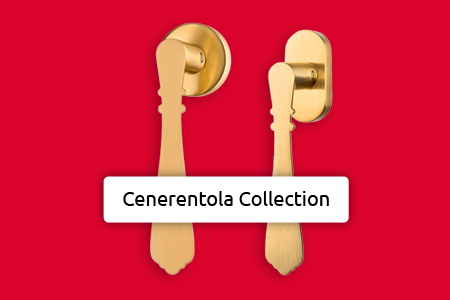 H1061 Cenerentola Valli&Valli: "Oh, it's like a dream! A wonderful dream come true"
Cutting a handle in half, as if it were a piece of bread
, is as elemental as it is complex. It is no coincidence that it was created by the Veneziano + Team couple, which has long been working with art and experimental theater. A Cenerentola is missing a half: it is up to each of us to help her find the other, with gentleness and artistic sensitivity.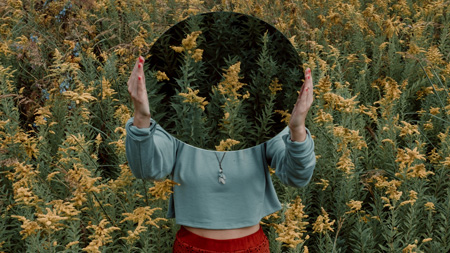 Valli&Valli: Made in Italy handles since 1934
Valli&Valli has been producing Made in Italy design handles since 1934
. Over the years the company has grown and today is recognized as an international leader in the production of these furnishing objects. But the beating heart still remains today in its factory near Milan, in Northern Italy.