Super Top Grillo Black Art.099993002001 ESINPLAST; Long screw with 70mm

Stationary set with automatic damper with 70 mm long screw with 4 widths from 44 to 60 mm.

Locking system for shutter.
Material: Polyamide (nylon).
The length of the screw provided: 70 mm.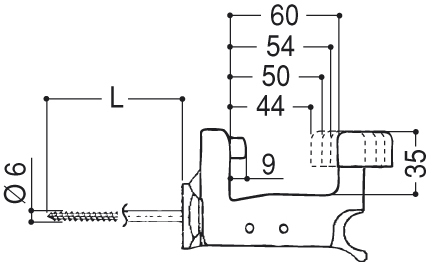 DISCOVER THE RANGE CRICKET:
Shutter stop plastic outer range Grillo, flagship of ESINPLAST.

Grillo, made ​​entirely of thermoplastic material, is available in different versions to adapt to different types of fixtures.

For today is the only Shutter holder to be breaker is in the locking phase during both sblocaggio of the shutters.
The entities' AND THE STRENGTH OF VALUES: The current market requires greater professionalism, research and competitiveness. ESINPLAST is an ISO 9001/2008 and ISO 14001/2004 and has many years of experience in the design and molding of accessories made ​​of thermoplastic material for window frames.