Esinplast accessories for doors and windows for sale online
Esinplast is a company specialized in the development and production of systems for windows and doors , which has been operating for over 40 years on the international market with competence and ability to innovate.

The company is able to propose customized solutions to solve specific problems thanks to an in-depth knowledge of the application and industrial problems of the sector and to solid technical skills in thermoplastic design and molding.

Esinplast is aimed at the best extruders and gammists who operate in the production of fixtures.

In all phases of product development, Esinplast is able to integrate with the technical office of its customers by bringing its expertise to identify the technical solutions capable of satisfying particular needs.

The ability to develop highly original technological solutions has led to the creation of a large catalog of products , consisting of a complete series of accessories that cover all the problems relating to the construction and assembly of fixtures. Some of these products, such as the Grillo automatic shutter stop, have become real market standards.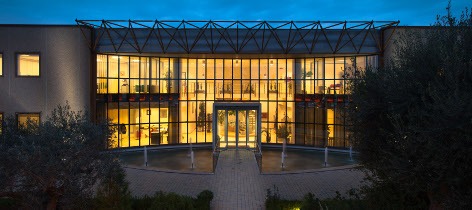 Esinplast locking systems for doors, windows and shutters
Esinplast combines its design capacity with a mature and established industrial capacity in the field of thermoplastic material molding that allows it to offer a finished product made according to the highest quality standards.

All phases of the activity are organized to offer its customers a quick and efficient service, thanks to a logistical and industrial capacity able to integrate with the processes of its customers.
Buy Esinplast at discounted prices on Windowo
Are you looking
for accessories for fixtures
such as the locking system for the
Scarabeo Esinplast wasistas
? Search the Windowo
online store
. If you don't find what you want you can write an email: we will make you a tailor-made quote!