Mounting element hinges with resin for Coats 80mm ESINPLAST
Material: Polyamide (nylon), Steel.
Black Colour.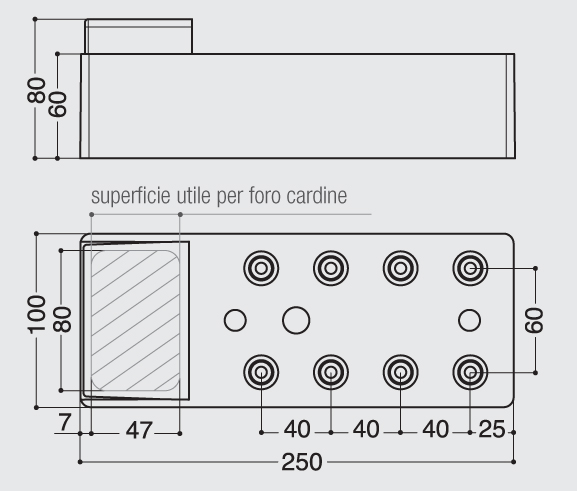 Patented system for fixing hinges and scuroni on walls with coat.
ESINPLAST has created a system to be set firmly the hinges of the shutters and scuroni on buildings with external insulation, in two different versions depending on the thickness.
The element mounting hinges is constituted of a base on which is wedged an element for coats with a thickness of 80mm or for coats with thickness up to 140 mm.
Made of polyamide reinforced with glass fiber, this element is able to completely eliminate the thermal bridges ensuring a complete thermal insulation.
Installation is quick and easy and does not require installation dime: after fixing the base to the wall with mechanical anchors or chemical element is drilled with a drill bit with a diameter of 16mm. The perforation has to be performed in a precise point, but within a specific range.
The key innovation that makes the item unique in its use, is the provision of a specific piece for pivotal already threaded M12 and also made of glass fiber reinforced polyamide, need to screw the hinge.