Mingardi window actuators for sale online
Mingardi motors for windows with vasistas and protruding movements
Founded in 1968,
WAY Mingardi
is synonymous with
automation for doors and windows
, for ventilation and smoke evacuation in case of fire.
Mingardi window motors
are produced in Italy by the company
Window Automation Industry
Srl.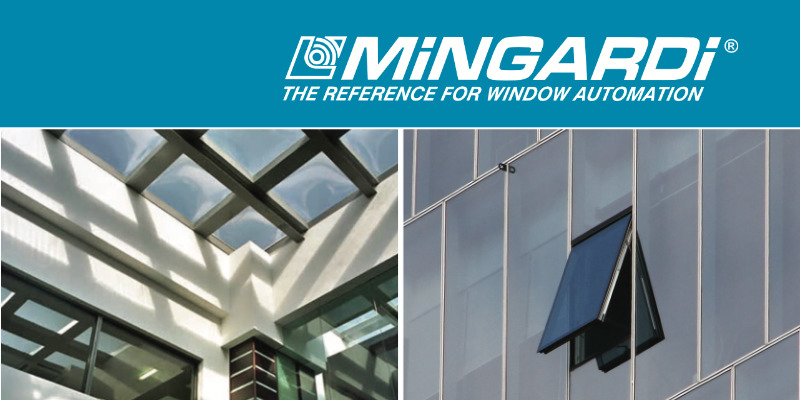 Mingardi motors and automations for doors and windows
It was born on 1 June 2004 from the merger of 2 Bolognese companies specialized in the automation of:
ASA shutters and awnings;
windows , domes, sunscreen systems and components for MINGARDI smoke evacuation systems.
Window Automation industrY Srl is a company of the
Somfy
Group, world leader in the automation of openings for commercial and residential buildings.
The goal of Window Automation Industry is to offer multiple solutions dedicated to the automation of residential and industrial buildings in the areas of ASA solar protection and natural ventilation.
Window Automation industry is certified according to UNI EN ISO 9001.
Mingardi chain and rod actuators: prices and offers
Discover the best
Mingardi actuators
. You can buy many models of
chain actuators
with related accessories at discounted prices.
Also with Windowo you can find
rod actuators
of various sizes for sale online.