P300RP Electromagnet to be applied with Handle 400mm 300kg Aluminum Profile - NFS61937 CDVI
400MM 300KG RETROFIT HANDLE - NFS61937
Architectural profile handle with 300kg monitored magnets.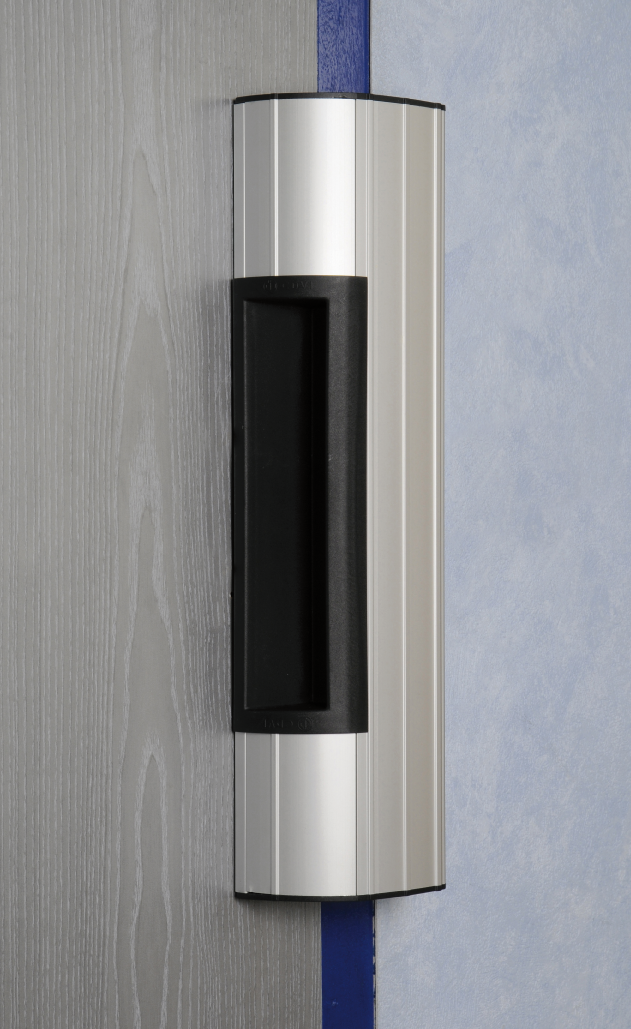 Features
Secure surface mount;
Easy and quick to install;
SAA Finishing (Satined Anodized Aluminum);
Aesthetically refined design;
Suitable for Wood, Aluminum and Glass doors;
Ideal for pull doors;
Pre-perforated profiles;
Electromagnet with cable and screw connector;
Groove on the back of the profile for the cable passage;
Profile for electromagnet including cover.
Holding Force: 1 x 300 kg
Dimensions (W x W x D): 400 x 105 x 63mm.
Electromagnet profile for door frame installation.
Counterplate Profile for door installation.
Power supply: 12/24 / 48V dc.
Absorption:
12V dc = 550mA (for 1 solenoid);
24V dc = 275mA (for 1 electromagnet);
48V dc = 190mA (for 2 electromagnets).

CDVI: the installer's choice
Leading manufacturer of electronic access solutions since 1985, CDVI Group asserts its leadership in its sector, by leaning on the strong dynamism of his co-workers who, every day in the world, spread their energy in the research and in the development of even more innovative solutions.