Blindy Grill - Iron anti-burglary window gratings with forged stud
What makes Blindy Window Railing unique?
Not all window grilles are created equal. The great strength of Blindy Inferriata is that it can be
applied to any window
.
In addition, you will not risk making a mistake in the measurements of the grated windows. This is because it is
adjustable in width
.
Furthermore
, Blindy Railing for Window
is finished with anti-rust treatment and black cataphoresis window bars and black painted stainless steel screws.
Are you looking
for window grilles
at discounted prices? With Blindy your search is over: the cost of window grilles has never been so low!
Window grilles ready in days and easy to install!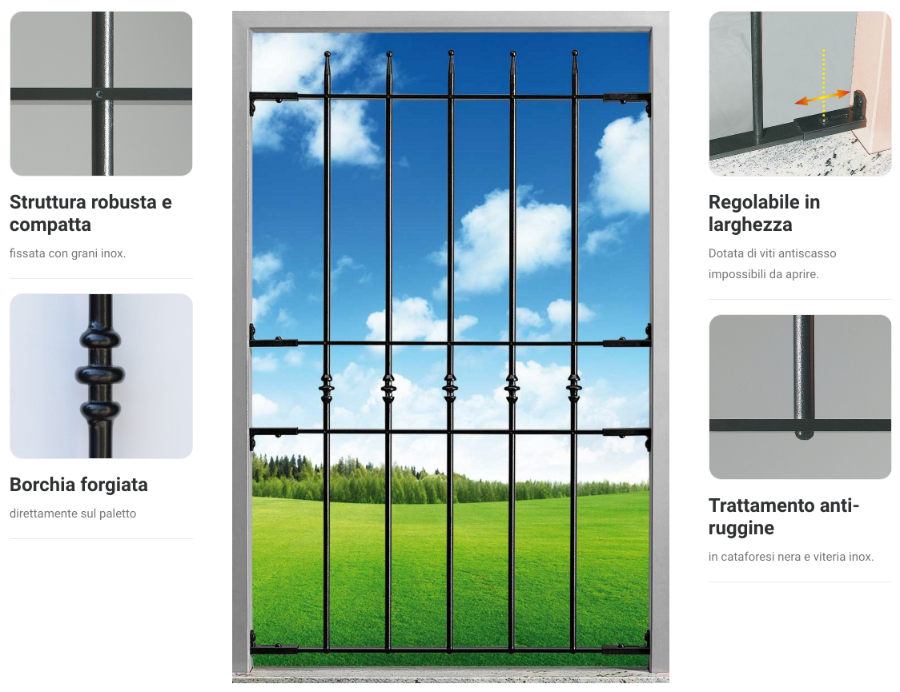 Features Blindy railing for window
Applicable to any window;
Sturdy and compact structure, fixed with stainless steel grub screws - horizontal plate 35 x 8 mm;
Adjustable in width - 4 cm on each side;
Stud forged directly on the post - solid round Ø 14 mm;
Equipped with anti-burglary screws impossible to open;
Anti-rust treatment in black cataphoresis and stainless steel screws;
Optional painting available in different colors (contact us for a quote).
Blindy railing: with adjustable brackets!
Cataphoresis solution: the railing is protected by a
black cataphoresis
(anti-rust treatment).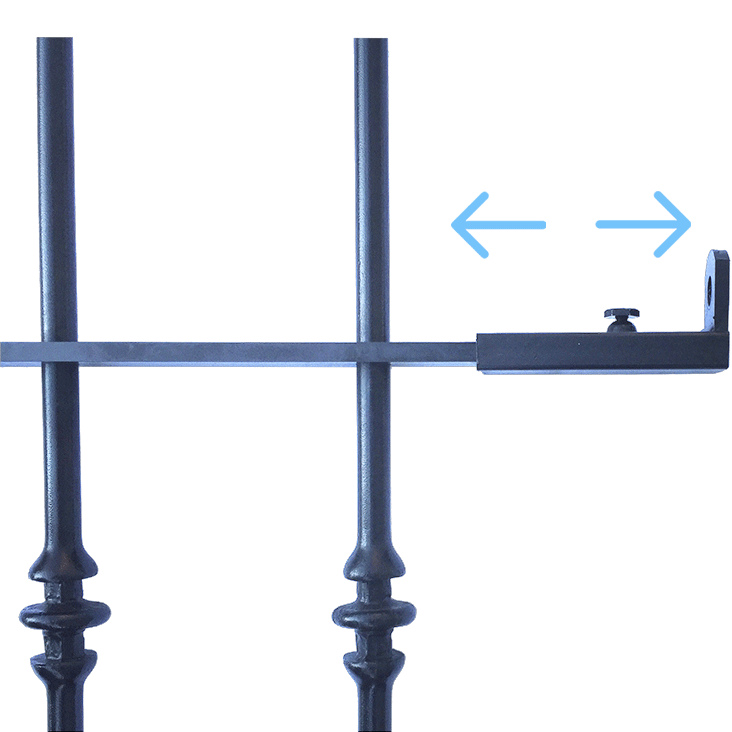 How to take the measurements of the railings for windows?
To order
Blindy railing for windows
it is sufficient to have the measurements of the light hole (wall) where the grating is to be installed.
Once the measurements of the wall opening have been identified (wall opening height and wall opening width within which the grating will be inserted), you can select the variants.
Don't worry about any small errors in the measurement - this grating is adjustable in width 4cm per side!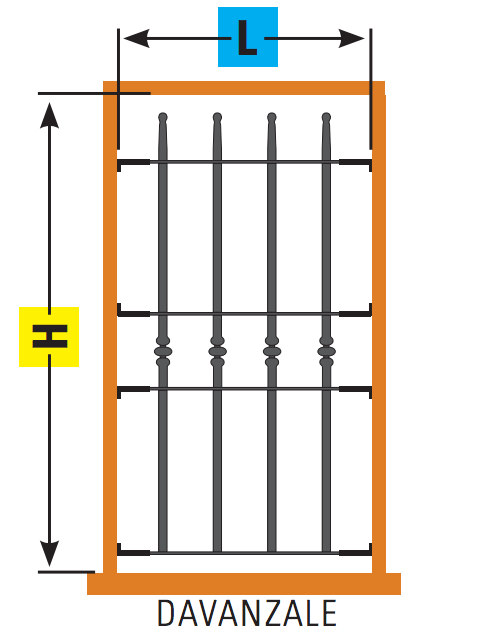 Window railings online prices on offer on Windowo
Blindy Inferriata does not only mean choosing "safety that furnishes", but also choosing a service. It can be essential to have the grates installed as soon as possible so that you can manage the timing as efficiently as possible. Blindy does this by shortening delivery times.

You will also receive the window grille ready to install. In fact, inside the package you will find the brackets and all the accessories to install Blindy Inferriata in the wall hole.

Blindy has no secrets, it simply aims for excellence. The best place to buy Blindy window bars is the Windowo online store: you will find window bars at unmissable prices.
Made in Italy Design Blindy window grilles
There is no doubt that a window grille is simply a grille.

Precisely this simplicity made it even more difficult to create iron gratings for windows that could stand out on the market.

Blindy does this by linking the concept of safety (which by its nature a railing must have) to the concept of design. A design that in this case we are pleased to guarantee completely "Italian".
Window gratings and iron gratings made in Italy
The search for the design and the perfect material gives the craftsmanship of the railing a uniqueness distinguishable from its sisters not branded Blindy.

NOTE: to complete your purchase of window grilles, consider ordering the other Blindy accessories (available separately on Windowo).