Impero Antologhia - Bronze Door Handle on Rosette
Ideal for atmospheres with a historical flavor, for classic and prestigious places
Impero Antologhia - Pair of handles on rosette;
This product is sold with a finish: Bronze not lacquered;
Style: handle with with Imperial Napoleonic style;
Collection: Impero by Antologhia Colombo Design;
Handle material: Brass;
Door handle supplied.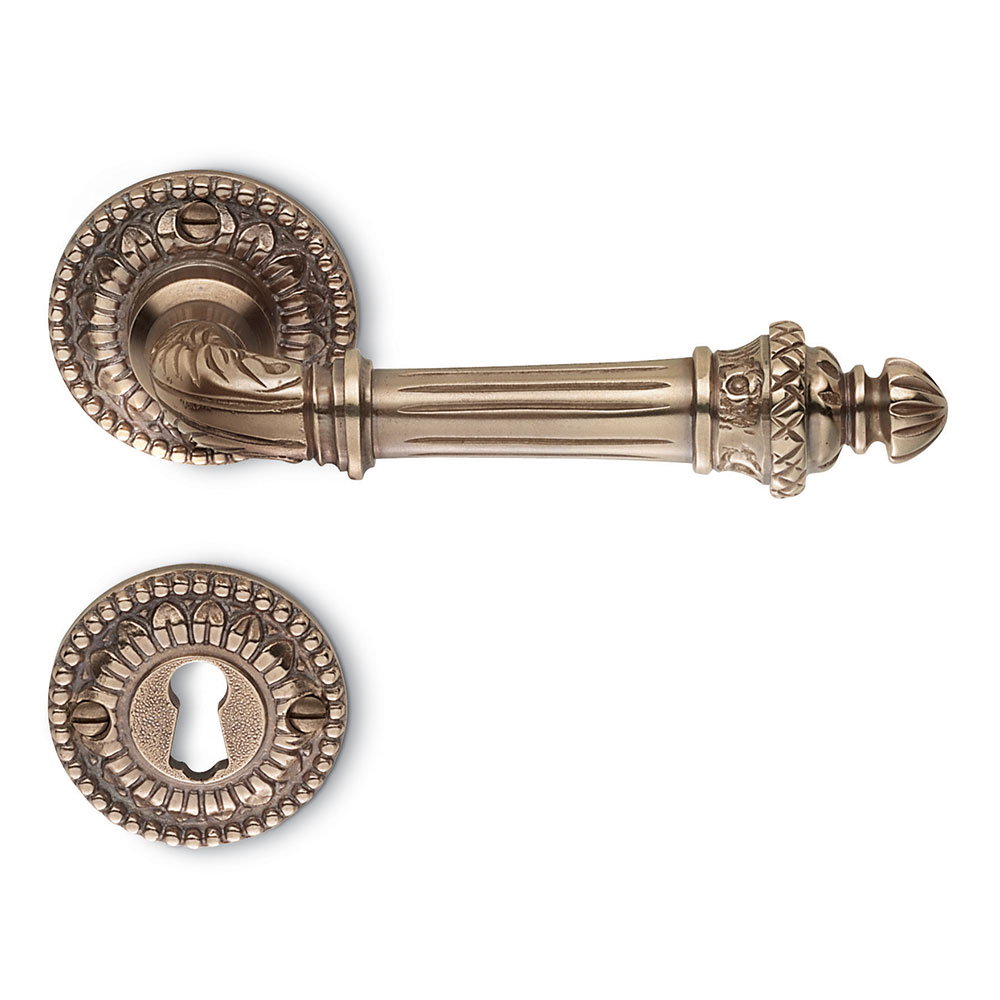 Antonio Fogazzaro, The Woman (1881)
You heard his handgroped a door; turn a handle. A sliver of light shone in the ball. They entered there were candles lit on stage on open cabinet over a low bookcase. From the open door of the bedroom a faint glow as well. Large loose clusters of wisteria blue, yellow and white roses were scattered almost everywhere.
Handle sizes
Read the measures before buying the handle: they are in millimeters.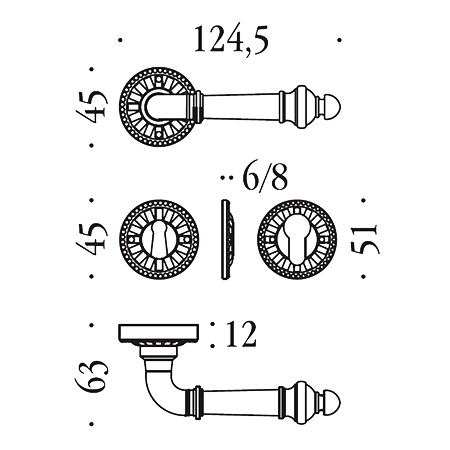 Available key holes
Choose the key hole of your Antologhia handle.

Do you want this handle with a different finish?
This handle can be purchased separately with other finishes. Search on Windowo.

Impero Collection by Antologhia Colombo Design
The Empire style is a style that has affected the arts and architecture of the 1800s, in the middle of the Napoleonic era
. At that time there were the great courts and the luxury was displayed through very decorative and showy accessories. Antologhia takes up that style and makes it its own, creating a work that is at the same time refined, decorative and modern. Ideal for atmospheres with a historical flavor, for classic and prestigious places.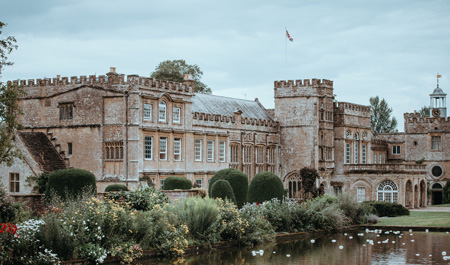 Antologhia - The classic of Italian handles
The new handles now offered by the Antologhia brand are the result of a selective search among the models of the past. The aim is to rediscover, in the various periods of style, the exemplary and ever-present value of beauty. The form evokes and returns the sense of a distant civilization of life.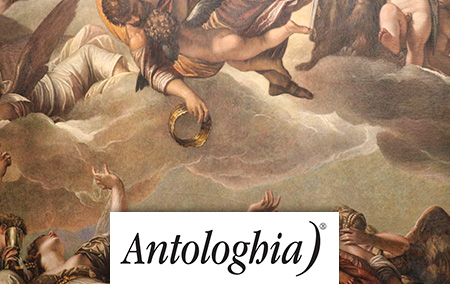 Models of the past recreated with the Colombo Design style
The production signed Antologhia by Colombo Design takes place in northern Italy at the headquarters of Terno d'Isola, Bergamo.
The brand, synonymous with quality, is renowned all over the world.