Electronic Cylinder Iseo Libra for Smartphones - Standard Model with Reader and Knob
Libra cylinder from the Smart, Iseo series, "
Smart
" version (use via smartphone) and "
Standard
" (
with single reader and knob
).
On Windowo you can buy the
Libra Smart Iseo Premium Cylinder
version (with two readers) or the
Armored Door Cylinder
model.
The Smart Cylinder is controlled for opening remotely via your smartphone thanks to the Argo App;
The Argo App was specially created by Iseo and can be downloaded for free (for iOS, Android or Windows Phone);
From today the keys are no longer needed: all you need is an App;
Compatible with the Smart Gateway Iseo (sold separately on Windowo).
Technical characteristics of Iseo Libra Electronic Cylinder:
Multistandard RFID reader (ISO14443A/ISO14443B 13.56 Mhz) on external side;
"Standard" mechanical knob on the inside;
Maximum body length 120mm;
European profile and DIN cam:
Six finishes available;
IP54 indoor version (on request also the IP66 Heavy Duty outdoor version);
Radio BT 4.0 (Libra Standard).
The package includes:
1 standard smart version cylinder, 1 battery, M5 cylinder fixing screw L = 85 mm, 2 mm Allen key, instruction sheet.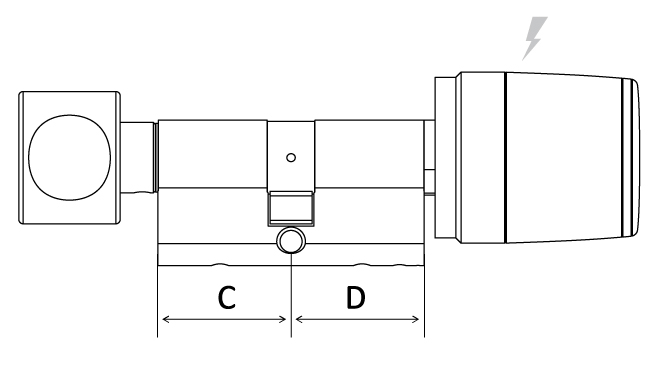 Variants to customize your electronic cylinder:
1) Choice of finish
(made up of the combination Metal part finish - Plastic part finish): Stainless steel - Black (in the photo below "Light On"), Satin brass - Black (in the photo "Brass On"), Polished chrome - White ( in the photo "White Version"), Polished chrome - Black, Polished brass - Black, Polished brass - White. In this photo you can see some of the available finishes: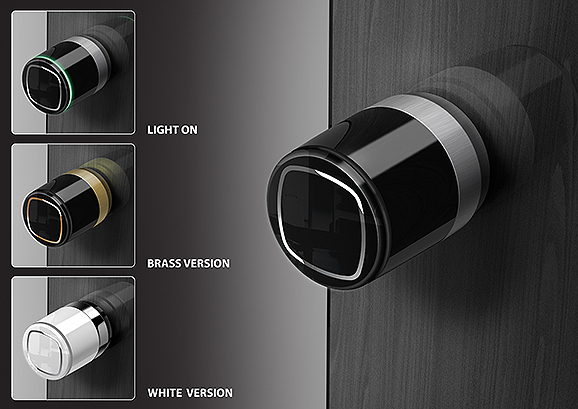 2) Total length
of your choice: from 60 to 80 mm, from 85 to 100 mm, from 105 to 120 mm, over 120 mm (on request).
Optional available Iseo Libra Electronic Cylinder:
Set of 3 Master cards (sold separately on Windowo). Master cards are essential in case you don't want to use a smartphone;
Set of 10 Standard cards , recommended for hotels, b&bs and offices (sold separately on Windowo). Standard cards can only be enabled at times decided by the administrator, a particularly useful feature in the case of offices;
Battery for replacement power supply (the one included in the package lasts about 5 years). The device alerts you that battery life is running out by lighting up red and notifying you on your smartphone.
Replaceable covers (purchased separately on Windowo) to be able to change the finish to your liking;
Tool set (sold separately on Windowo).
Possibility to purchase the electrical device in the IP66 version for outdoor use. It is recommended if the cylinder undergoes particular direct exposure to water or low temperatures (additional optional supplied upon customer request, to find out more write to us at info@windowo.com).
Compatibility with mechanical locks:
Cylinder compatible with European type cylinder yale bore
(EN1303, DIN18252). Ease of assembly even on doors from a few years ago (it is mounted like a normal cylinder).
In the event of a break-in attempt for security reasons, the cylinder locks automatically and must be replaced.
Door thickness:
Up to 120 mm (standard version);
Up to 140 mm (version on request, if interested contact us).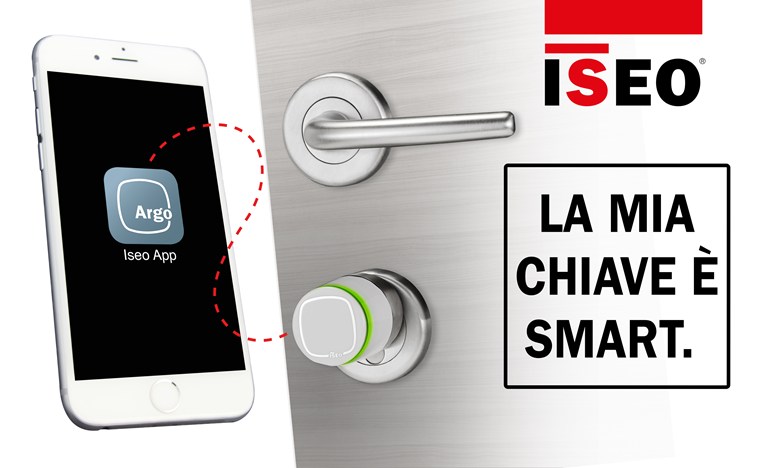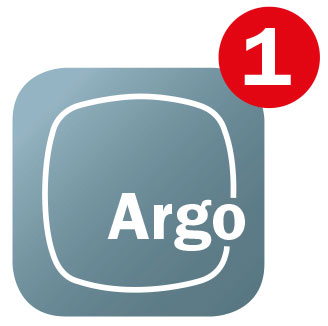 Opening with iPhone
Thanks to Bluetooth Smart technology, iPhone can now also interact with all the access control devices in the Smart series, without any need for additional hardware.
Thanks to the free Argo App, every Bluetooth Smart Ready phone (iOS, Android or Windows Phone) can be enabled to open the door.
Remote opening
The Bluetooth Smart technology allows you to use any smartphone as a remote door opening control up to a distance of 10 metres.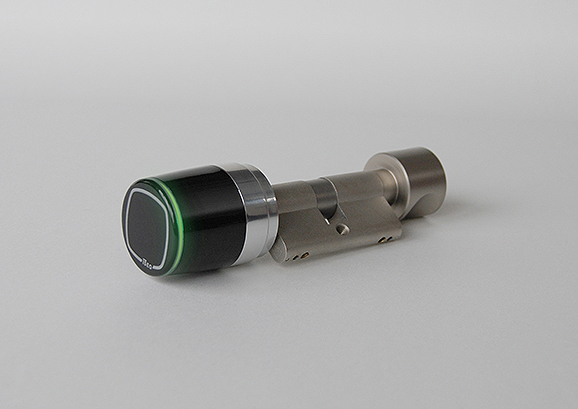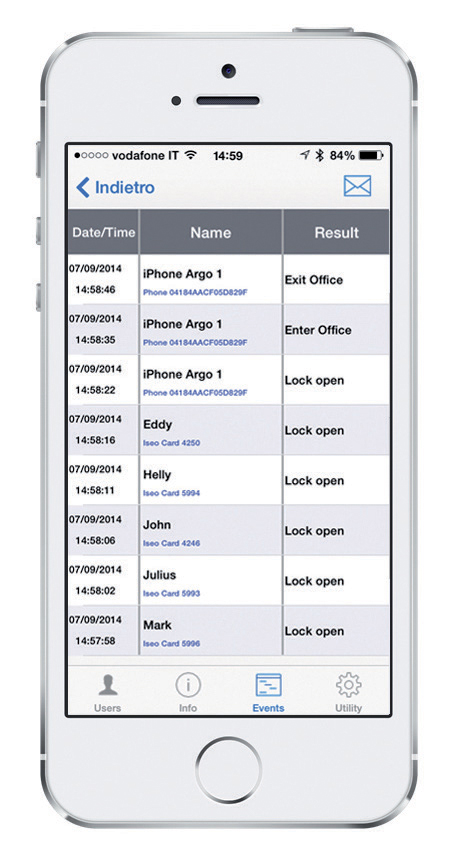 User list management
With the Argo App, the administrator can manage the access authorizations of the various users intuitively and without the need for any additional software or internet connection.
You can add, delete or change permissions for up to 300 users. In addition, the user list can be transferred from one door to another.
Reading of the history of events
The administrator can consult the history of the last 1000 events detected on each port, and send the report via e-mail.
Opening with smartphone, cards and other accessories
With the electronic access control devices of the Smart series, different opening credentials can be used: ISEO cards, MIFARE cards and tags and all smartphones with NFC and Bluetooth Smart technology.
Free software updates
Access control device software updates are free and guarantee the best performance at the door.
The smartphone signals with a notification when an update is made available, and the installation of the new software on the product will be carried out directly from the smartphone.
In this way each user will be able to continuously take advantage of new system functions, thus safeguarding the investment made with ISEO Zero1 electronic products.
The range of products compatible with Argo (electronic cylinders and handles, motorized locks, credential readers, etc.) will continue to grow!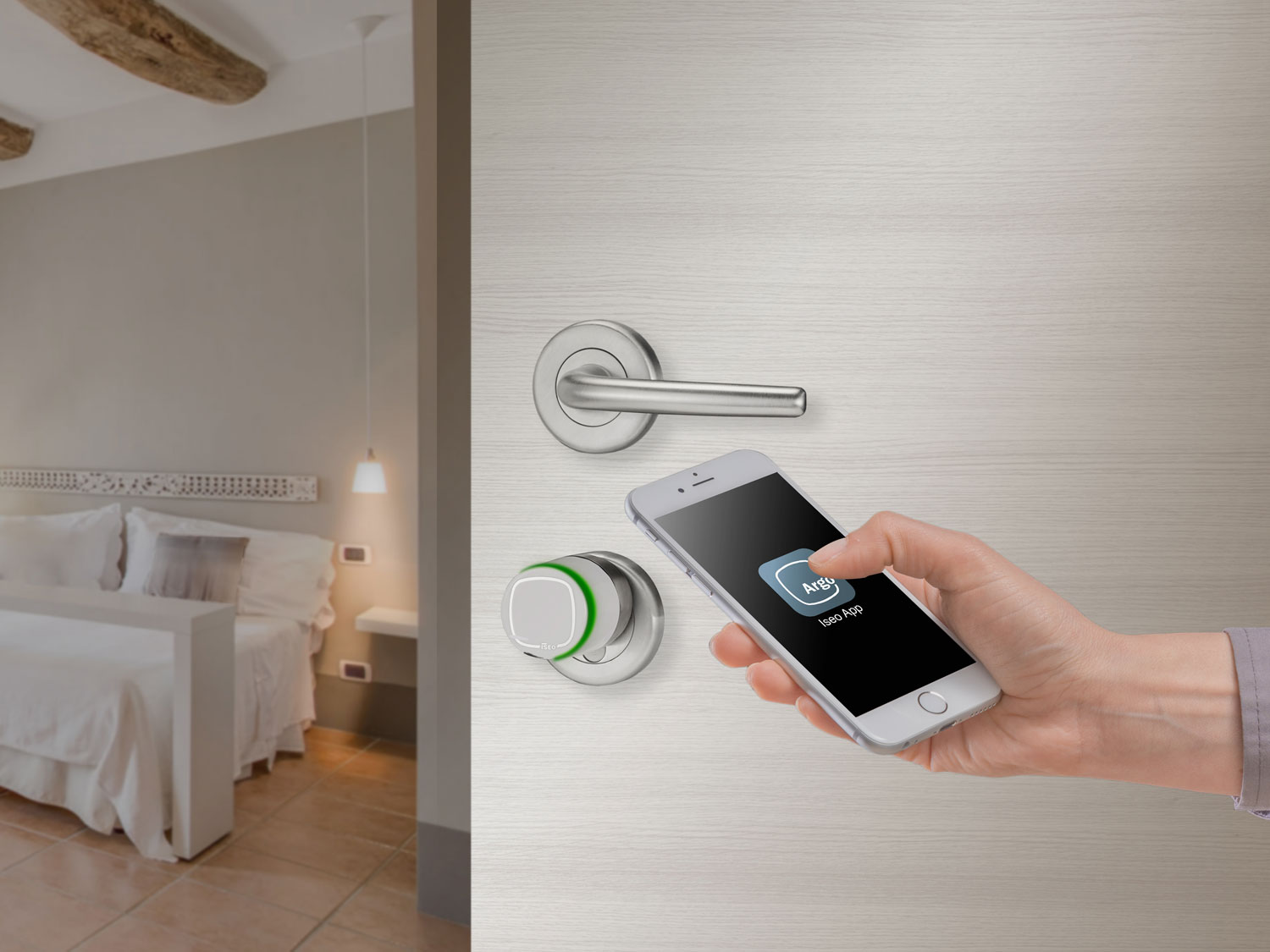 Discover all the devices of the Argo App Iseo line
With your smartphone and the Argo App, you can open all the doors equipped with Iseo Smart series devices, even remotely.
All the electronic access control devices of the Iseo Zero1 line, Smart series, are designed to work with Argo, the new Iseo application (available on all smartphones, including iPhone).
Through this card you can purchase the Smart Cylinder in the Smart and Premium versions, but the Smart series includes various devices: Smart Cylinder, Smart Handle and Smart Lock... for more information on other devices in addition to the cylinder, you can contact us by sending an email to info @windowo.com.
Let's see some of the advantages you can get using the Iseo Argo App:
For hotels and b&b:
Your customers enter with their smartphone;
The risk of stolen or lost keys no longer exists;
Manage access based on check-in and check-out.
For companies, shops and professional studios:
Allow access to reserved rooms only to selected people, even for pre-established periods;
Change permissions when needed;
Check who, where and when logged in: you can see the last 1000 logins;
Organize up to 300 user permissions.
For your home:
The keys are no longer needed, open with your smartphone or smartwatch;
Also open remotely up to 10 m away;
Authorize the entry of relatives and collaborators even if you are away from home;
Also check for unauthorized opening attempts.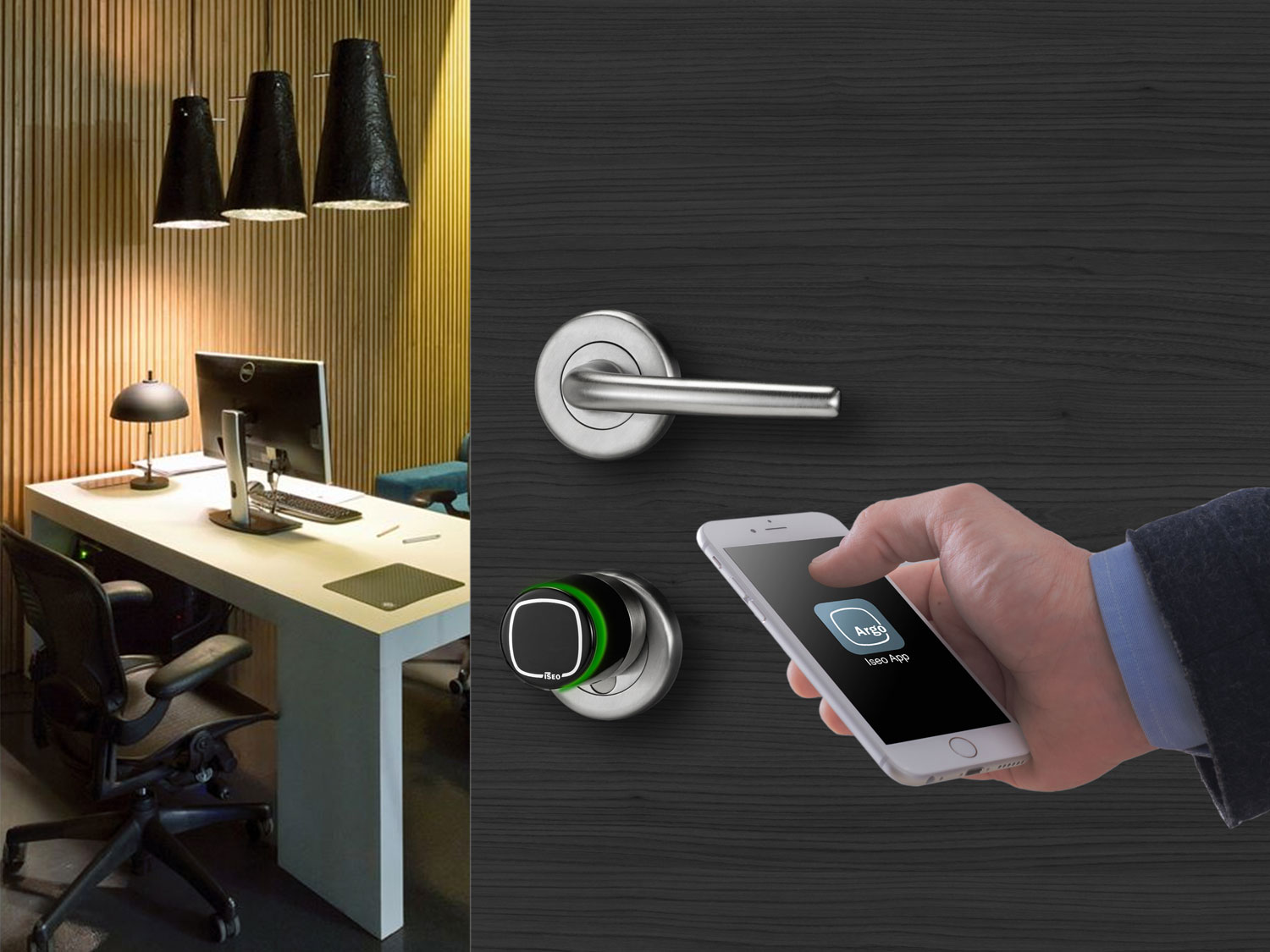 For more information on Iseo's Argo App, the latest evolution in access control, you can watch the videos in the Video section or read the downloadable PDF in the Documents section of this product sheet.