200E-031 pba Tubular Elliptical Pull Handle in Stainless Steel AISI 316L
Tubular elliptical pull handles in stainless steel AISI 316L.
variants:
Center to center supports A= mm 350, 650
2CE.031.0035 A = 350
Diameter 40 mm x 20 mm.
Center to center supports 350 mm.
Length 370 mm.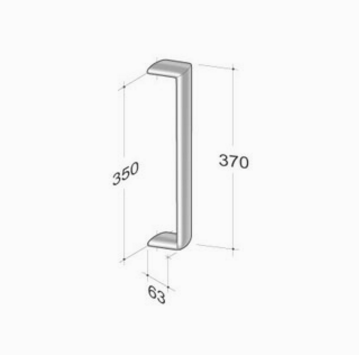 2CE.032.0065 A = 650
Diameter 40 mm x 20 mm.
Center to center supports 650 mm.
Length 670 mm.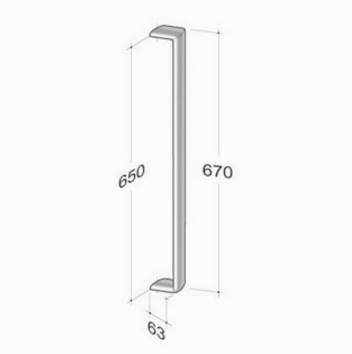 Standard finish:
satin
Finish on request:
bright (contact us if you're interested).
Available with fixing for aluminium, glass, wood, PVC, mixed materials.
Patented anti break-in fixing system.
Protection accessories for glass fixing included.
WARNING:
The handles of pba mounting kits are sold separately (complete your purchase by searching Windowo).
pba: the brand of stainless steel AISI 316L
If you open a door, you're overlooking an urban vacuum spectacular or you happened to pass through environments free from irritating obstacles of architectural barriers then, you have challenged our idea. We are the brand of stainless steel AISI 316L as tough, durable and elastic between the steel and the thermoplastic polyamide resin 6, the noblest. We develop our themes: handles for doors and windows, pull handles and handles with lock, balustrades, the ischial benches and supports for "living without barriers", in the belief that objects tell an environment, they declare the temperament, illusions, the possibilities. Forms "inform" and have logical effects, changing the world and declare priorities. Priority for us is that - now - beauty is true only if it gives everyone access.
All pba products are rigorously Made in Italy.