IBFM hardware and accessories for gates
Products IBFM Industria Briantea Hardware and small parts
Founded in 1947 as an artisan company in the city of Monza,
IBFM
has been present for more than 60 years on the market of small parts and
hardware
items in general, presenting itself today as one of the largest producers in the field of
accessories for iron and gates
.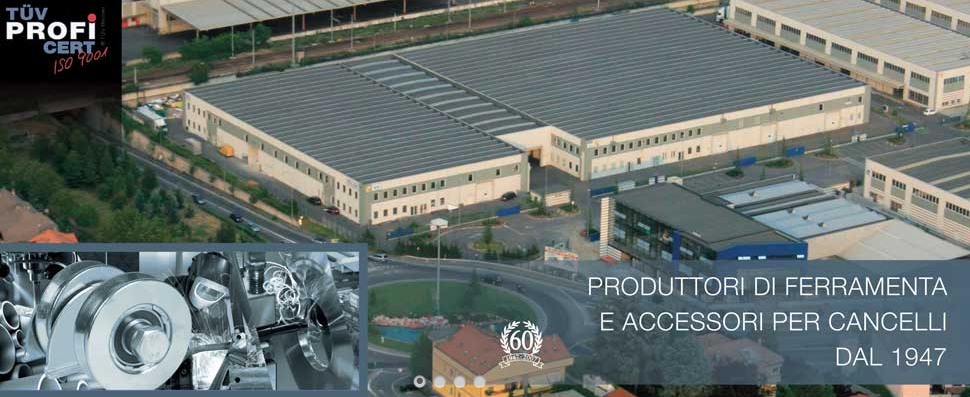 Manufacturers of hardware and accessories for gates since 1947
IBFM thus combines a long
experience in the hardware sector with
an increasingly strong attitude in the search for new markets and quality products, born from the study and attention of all the smallest but important needs of its customers.
The new plant of more than 10,000 square meters in Desio and the important investments in machinery and production technologies are just examples of the continuous entrepreneurial commitment that IBFM maintains towards all the aspects that make up the market today.
The attention and continuous innovation of its production and technological capabilities, compliance with the highest quality standards required in the context of ISO 9001 and CE certification, and the constant commitment to developing customer assistance on a commercial and punctual level in deliveries, they are today the strengths of a company always focused on innovation and improvement of its offer to its national and international customers.