Effe made to measure mosquito nets for sale online
Buy the best Effe mosquito nets models at discounted prices
The
Effe
company boasts twenty years of experience in the
production of customized mosquito nets
.
The wide range of
Effe mosquito nets
allows the user to choose the product that best suits his needs.
The Effe range includes
vertical wrapping insect screens
, fixed models,
sliding
and hinged insect screens. In addition, different types of mesh and a wide choice of colors are available for all models.
Effe has a production plant of 5000 square meters and the company process is certified according to the UNI EN 9001/2000 and UNI EN ISO 14001/1996 standards. Each product is developed according to the criteria defined in the European standard EN 13561.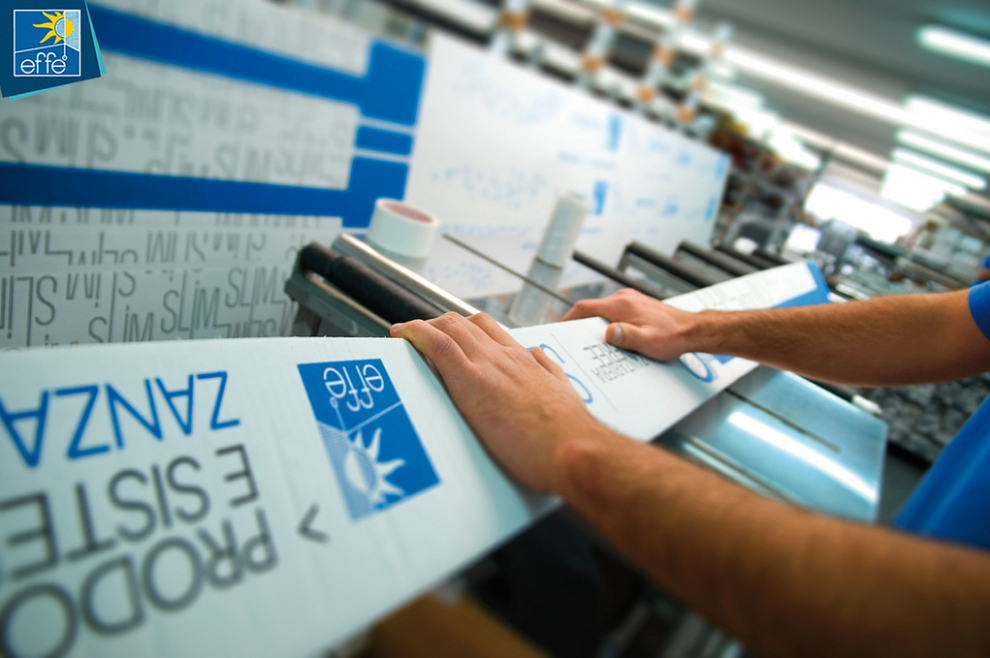 Effe mosquito nets: discover the history
The company was founded in Grottaglie in
Puglia
in the mid-70s at the behest of its founder Francesco Donatelli, when he opened a small workshop for the processing and production of fixtures.
Over the years, thanks to the experience gained and the desire to diversify, it has entered the mosquito nets sector. Sector in which he is able to express his desire for research and experimentation.
The desire to produce his own system will push him to create a project capable of combining functionality and craftsmanship quality.
In the mid-eighties the first series of custom-made mosquito nets entirely designed under the Effe brand was born.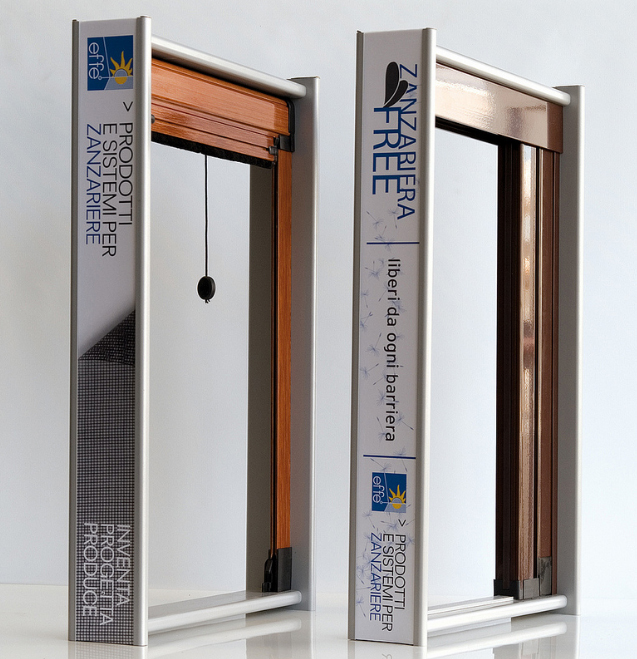 There are many solutions, most of which are patented, that Effe has launched on the market, managing to seize the various needs and opportunities required.
Thanks to the craftsmanship in the details, the quality of the solutions proposed and the attention to the customer, the brand has established itself in Italy and abroad, becoming a reference for the sector.
With the construction of the new factory in 2005, the project of its founder, now supported by the whole family, takes on an industrial form.
The new entity, distributed over 5000 square meters, gathers the offices, a new technical area, training rooms and all the production departments including plastic molding.
Today Effe is one of the main companies in the production of mosquito nets, with six different series of mosquito nets and more than one hundred custom matrices, ninety plastic molds for accessories and over thirty patents and utility models registered.