4 S Mita, Handle Flush Art.745 Medal; Handle Sliding Fixtures
Mita aluminum handle with spring return and 168mm wheelbase.
Medal available colors: RAL 1013 (pearl white), RAL 9010 (pure white), RAL 9005 (gloss black).

NOTE: The Attachment kit is purchased separately, you can always buy it on Windowo.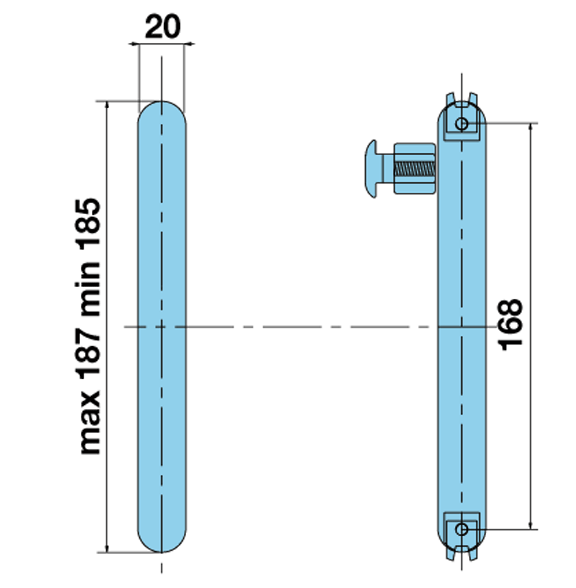 4S Manigle to fixtures Sliding Medal
The new version of the recessed handle MITA, rounded model, has some substantial differences compared to previous models which greatly eases installation, for example with regard to the points "weak" this accessory, hake and docking:

New fixing system and registration hake:
hake is assembled directly on the handle not yet installed;

a grain, stainless steel, facilitates adjustment of hake with a recording millimeter;

2 grains with stainless steel pre-mounted locking a bumper at comb for a final tightening even more supportive.
New coupling system:
new coupling system without machining on the frame. Clearly the advantage of installing a match simply by using a screwdriver and two screws;

the return spring can be disabled for particular installation requirements;

q uattro models available with variable center.
.