Shell Mesh Gold Plated Door Handle on Rosette Linea Calì Crystal

Model:
Shell Mesh - Pair of handles on rosette and escutcheon.
Material:
Brass.
Finish:
Gold Plated.
Standard rose supplied with the handle (10 mm thick).
For this model, only on request, it is available also the reduced rose (6mm thick).

Due to the success of the very original Shell-Mesh collection, it has been enriched with two new models: a large handle and a door knob.
The first is characterised by a particular form that resembles the very rare shell "Ebala Gracillima", discovered in 1869 by De Folin in the Gulf of Gabes (Tunisia). A large Swarovski® crystal set in the upper part reflects the colour of the finish, which is also available in gold, whereas a strand of crystals is wrapped around it making it shine in its own light.
The door knob, on the other hand, has the form of another rare shell: the "Lurifax Vitreus", discovered recently by Warén & Boucet in the central Tyrrhenian sea. The new door knob is characterised by a jutting tip with a precious Swarovski® crystal, that "illuminates" the forms and makes it even more precious.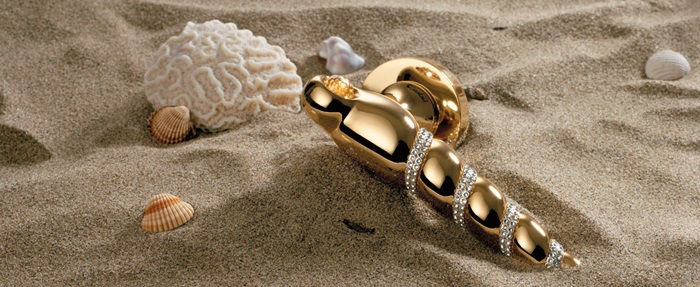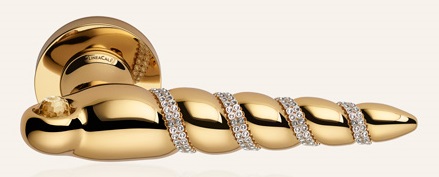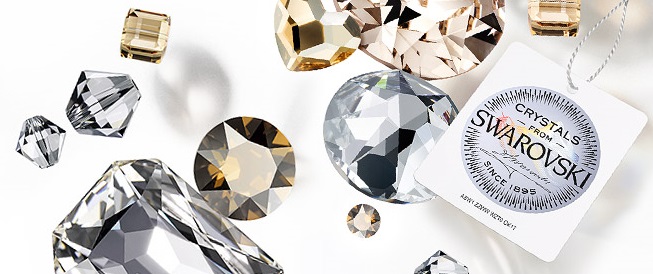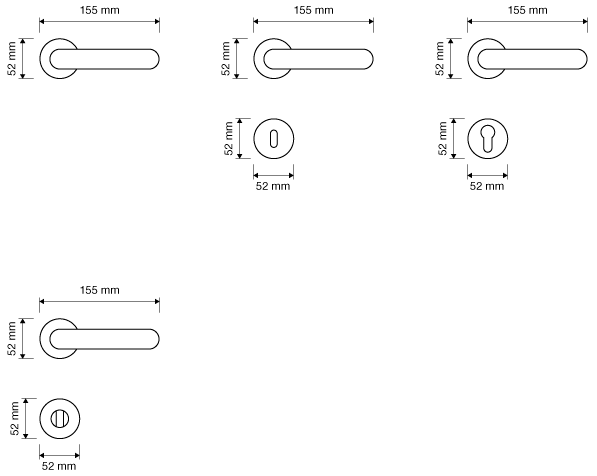 Key hole at your choice:
customize your Linea Calì handle.

Linea Cali - Opening Doors with style
Linea Calì born in 1986, when they launched products that combined both functionality and design.
Every handle is designed and created exclusively in Italy, in full compliance with the legislative requirements of European standards.
Only Made in Italy
Linea Calì produces high-quality handles, and it does so only in Italy.
The plant is located in Vobarno (BS).