S TEL Single Shutter 230Vac Chiaroscuro Automation for Swing Shutters
Automation for swing shutters
L = 60 - 80 cm; Automation for single left or right shutter (your choice)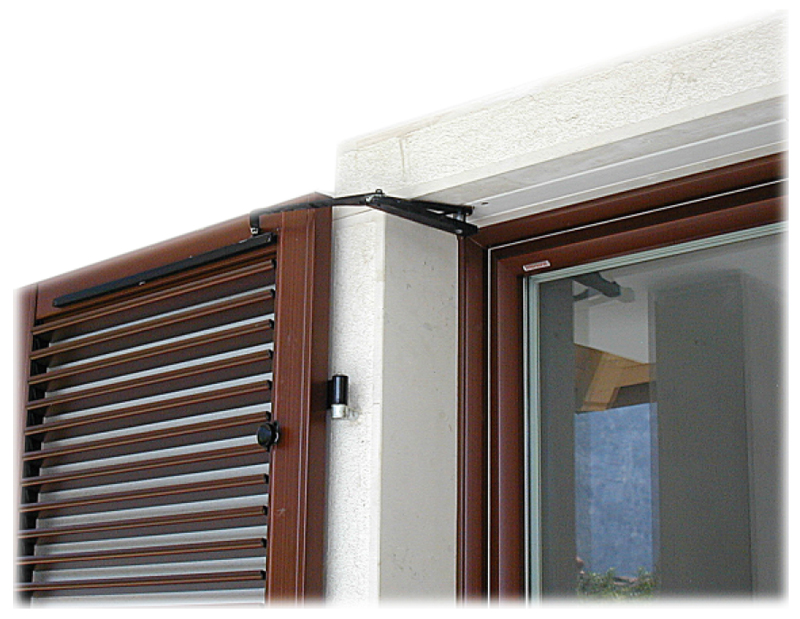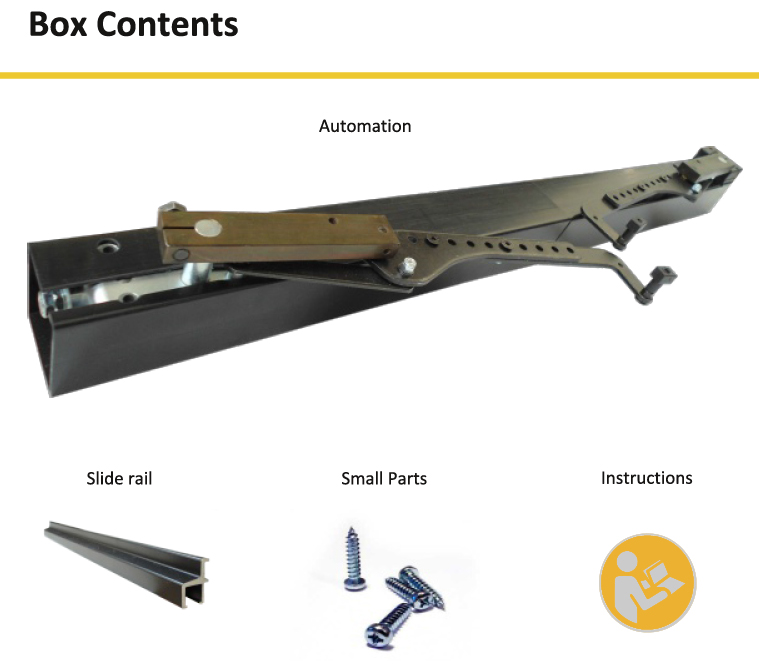 CAUTION: application for shutters with straight strip and hinge to wall.
There are kits that allow the application of S TEL on "Vicenza" style shutters (kit for folding shutters, AC.LIBRO code) and "Padua" style shutters (kit for PD shutter, AC.PD code). These kits can be purchased separately on Windowo.
Easy and versatile
Ideal solution for comfort and convenience of life at home.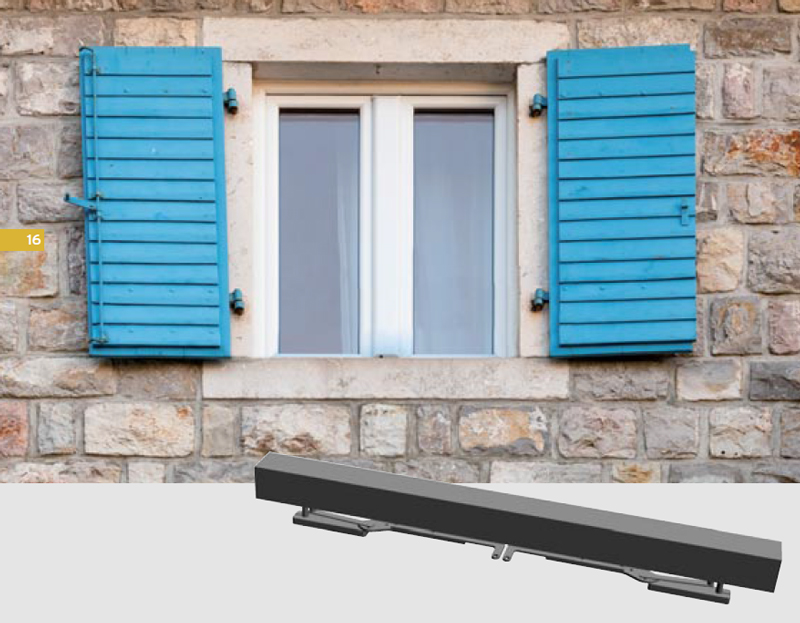 Comfortable:
no cold, rain and wind in the winter or temperature and mosquitoes in the summer, just by pressing a button inside the house, without opening the windows, you can close all the shutters.
Ultra Slim:
recommended for installations with reduced space.
Secure:
thanks to the irreversible motor.
Pratical:
designed to fit perfectly in systems with cover and aluminum rail.
Control unit:
of the automatic movement fully integrated with all home automation systems; respects the safety requirements in the event of impact and allows movement scenarios with partially closed or intermediate stops with a simple click.
Model
S TEL 1 Shutter
Left 60-80 cm
S TEL 1 Shutter
Right 60-80cm
Code
TL.1A.L
TL.1A.R
Power supply
230 Vac
230 Vac
Shutter weight
50 Kg
50 Kg
Shutter length
60-80 cm
60-80 cm
Maximum area
1,5 m²
1,5 m²
Absorbed power
60 W
60 W
Averange absorbtion
0,8 A
0,8 A
Torque
25 Nm
25 Nm
Duty cycle
10 cycle/hours
10 cycle/hours
Noise level
50 db
50 db
Degree of protection
IP 32
IP 32
Electric lock
Yes
Yes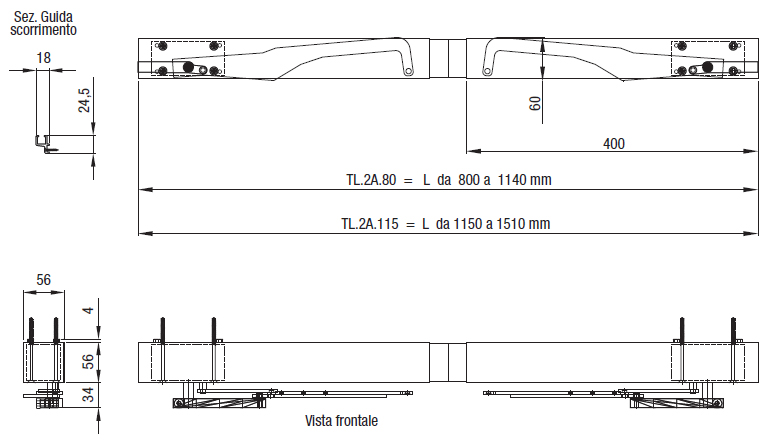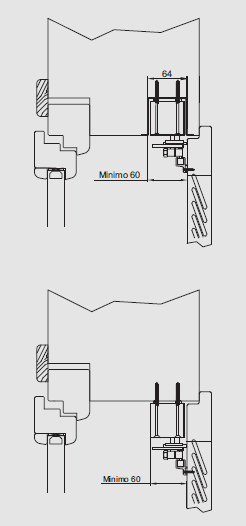 We recommend you to reading the instruction manual that you can find in PDF format by clicking on "Documents", at the top of this page.