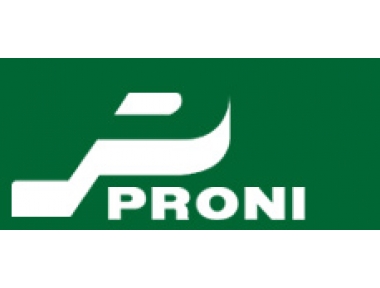 Founded in the 1950's for the manufacture of high quality frame members to spec. for top designers and architects, PRONI soon started registering patents for aluminium, wood and PVC frame member accessories.

Rapid-Block spacers, which became market leaders soon after their introduction, today represent the most qualified and broadest range of solutions for fast and accurate installation of door and window frames. Attentive to the needs of operators in the door and window frame sector, PRONI was quick to invest in automation and quality and, at the end of the 1980's, the Company equipped its engineering department with CAD systems and adopted the very latest technology for all stages of production, achieving the important aim, in the 90's, of accreditation for its Total Quality System in compliance with ISO 9001.

Experience, innovation and cooperation combine to make PRONI a valuable supplier and partner for major international clients, from technical studios right through to industrial manufacturers of aluminium and PVC section bar.