Since 1911 Olivari has been manufacturing handles at its own factories in Italy where the entire production process takes place. Starting with brass billets, the handles are forged, milled, polished, buffed, chrome-plated and hallmarked with a laser. Olivari has attained ISO 9001 and ISO 14001 certifications. Though it uses the most advanced technology, Olivari preserves all the artisanal wisdom it has accumulated in 100 years of history.
Olivari boasts a prestigious international architects group including:
MAD Architects
Beijing, 1979 - Founded by Chinese architect Ma Yansong in 2004, MAD Architects is a global architecture firm committed to developing futuristic, organic, technologically advanced designs that embody a contemporary interpretation of the Eastern affinity for nature.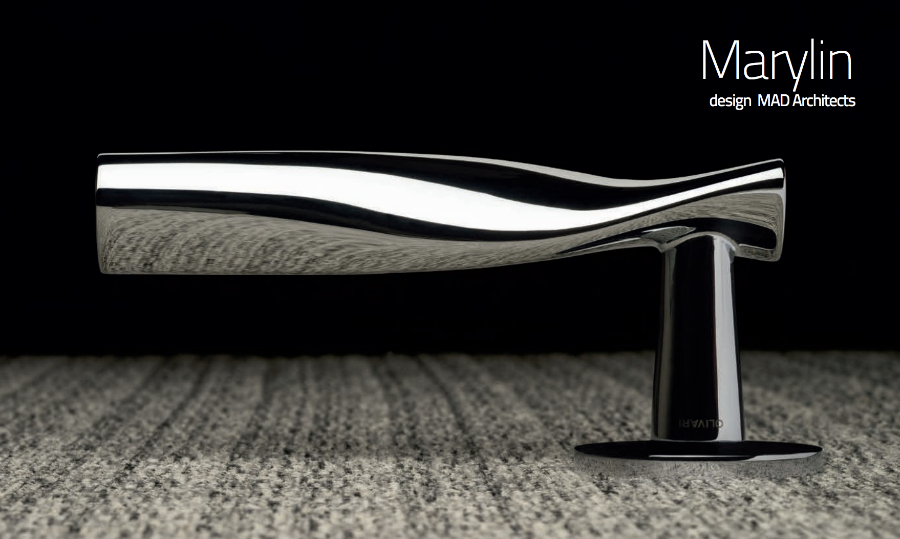 Zaha Hadid
Baghdad, 1950 - Zaha Hadid, founder of Zaha Hadid Architects (ZHA), was awarded the Pritzker Architecture Prize in 2004. In 2010 and 2011, her designs were awarded the Stirling Prize by the Royal Institute of British Architects. In 2012, Hadid was made a Dame Commander of the Order of the British Empire by Queen Elizabeth II. Hadid was included in TIME magazine's "100 Most Influential People in the World" list. Zaha Hadid's seminal buildings include: the Vitra Fire Station in Germany; the Rosenthal Centre for Contemporary Art in Cincinnati, USA; the London Aquatics Centre; the MAXXI Museum, Rome; the Guangzhou Opera House in China; and the Heydar Aliyev Center in Naku, Azerbaijan.
Marcel Wanders
Boxtel, 1963 - Regarded by many as an anomaly in the design world, Marcel has made his mission to "create an environment of love, live with passion and make our most exciting dreams come true." His work excites, provokes, and polarizes, but never fails to surprise for its ingenuity, daring and singular quest to uplift the human spirit, and entertain. Marcel's chief concern is bringing the human touch back to design, ushering in what he calls design's 'new age;' in which designer, craftsperson and user are reunited. In his process, Marcel defies design dogma, preferring instead to focus on holistic, technocratic solutions. In Marcel's universe, the coldness of industrialism is replaced instead by the poetry, fantasy and the romance of different ages, vividly brought to life in the contemporary moment.
Ben van Berkel
Utrecht, 1957 - In 1998 Ben van Berkel and Caroline Bos established UNStudio (United Net). UNStudio presents itself as a network of specialists in architecture, urban development and infrastructure. Current projects are the restructuring of the station area of Arnhem, the mixed-use Raffles City in Hangzhou, a master plan for Basauri, a dance theatre for St. Petersburg and the design and restructuring of the Harbor Ponte Parodi in Genoa. Currently he is Professor Conceptual Design at the Staedelschule in Frankfurt am Main. Central to his teaching is the inclusive approach of architectural works integrating virtual and material organization and engineering constructions.
and many others...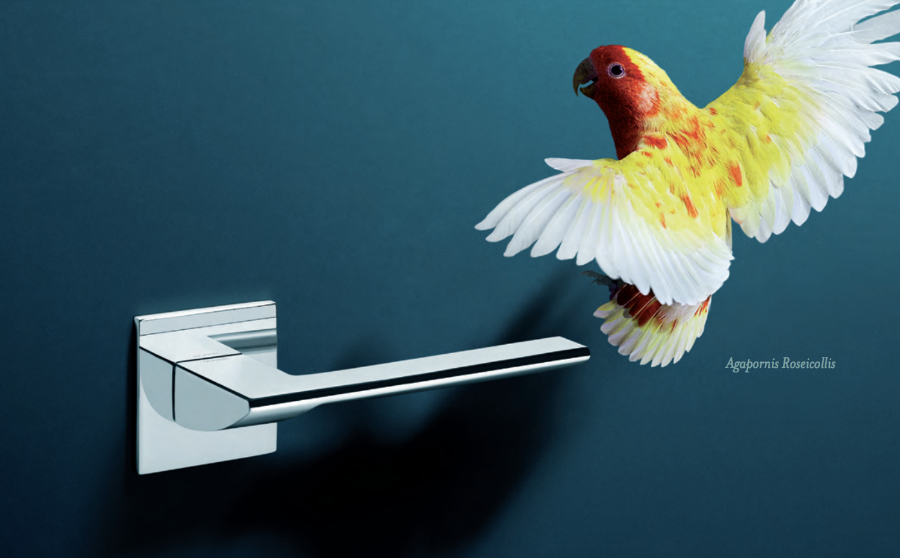 Studio Olivari
Borgomanero (NO) - Studio Olivari introduced innovative finishing processes such as Biocromo® and new solutions such as the low components. In more than sixty years the team designed several Olivari handles, some of which have become long-sellers.
100 years history
Battista Olivari founds the company in 1911 in Borgomanero, in the province of Novara; its plants are still there and its handles are entirely manufactured there. In its century-old history, Olivari has always sought out the maximum in quality, relying on the creativity of the best designers and architects. The Olivari family has handed down its attention to details, the search for innovation, and mainly a passion for its work, from generation to generation.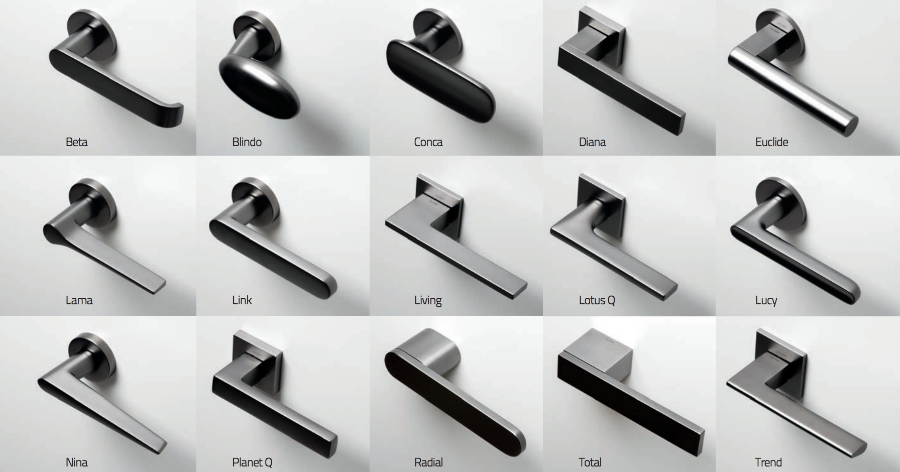 Want more about Olivari?
Visit
olivari.it
, the official Olivari website.