O'Keeffe's Working Hands Cream American Special Formula Gorilla Glue Non-Greasy and Odorless
Pot of 96g - GUARANTEED RELIEF FOR EXTREMELY DRY, CRACKED HAND
O'Keeffe's Working Hands, a highly concentrated propriety formulation. The formula alters the pH balance of the Skin, and by osmosis stimulates the Skin's natural repair process, increasing blood circulation and retaining moisture.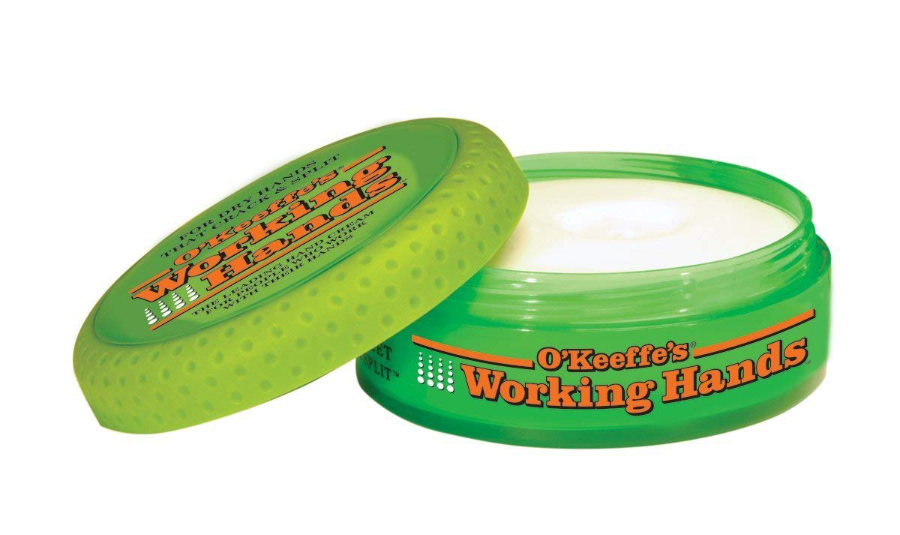 O'Keeffe's Working Hands Hand Cream is a concentrated hand cream that heals, relieves and repairs extremely dry, cracked hands.
When used daily, O'Keeffe's Working Hands Hand Cream is clinically proven to:
Instantly boost moisture levels;
Help prevent further moisture loss;
Create a protective barrier on the skin's surface;
Make a difference you will feel within days.


The story of this amazing handmade work cream Made in the USA
O'Keeffe's was originally developed in USA by a pharmacist to help her father, who had severe splits and cracks in his hands and feet that made ranch work difficult. She experimented until she developed a skin therapy that really brought relief to her father's skin extremely damaged hands and feet.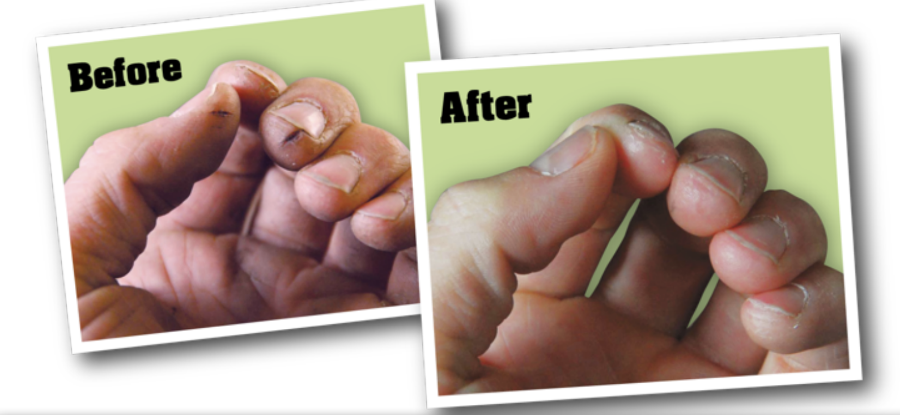 A special formula compared to all other creams
The Working Hands formula totally differs from the creams on the market due
to the following peculiar characteristics:
It has a glycerine concentration 5 times higher than other creams;
It contains paraffin, which creates a sort of protective veil on the skin, which favors the curative action of the cream;
Not greasy (so it can also be used just before working);
It is odorless and therefore not containing alcohol can also be applied on an open wound without burning;
Does not alter its consistency even if left in the heat (up to 100 degrees Celsius) or in the cold (up to -30 degrees Celsius) in the car or on the work van;
The package has a cap with an ergonomic crown that can be easily operated even in critical conditions.
Every day O'Keeffe's receives letters of thanks from users or wives of users who have seen their lives change after the application of the Working Hands!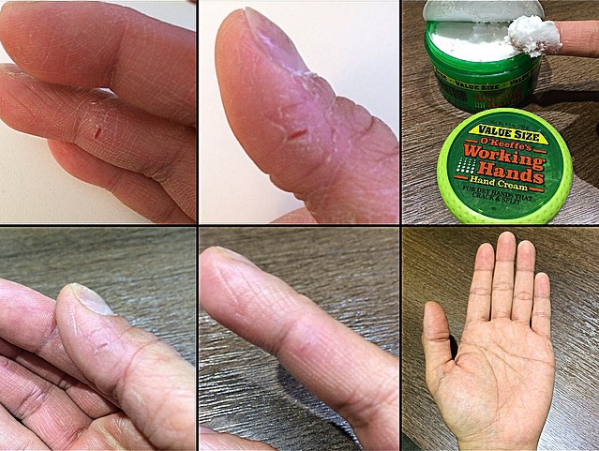 Gorilla Glue Company
The Gorilla Glue Company is based in Cincinnati, Ohio. The Gorilla's mission is to make fantastic new products with impressive results. The Gorilla Glue Company is a family-owned company and prides itself on its "family" atmosphere. In fact, Gorilla Company have been selected as a Top Place To Work in Cincinnati for seven years in a row!