Mosquito Net Effe Free Silent Opening Wing Lightweight and Quiet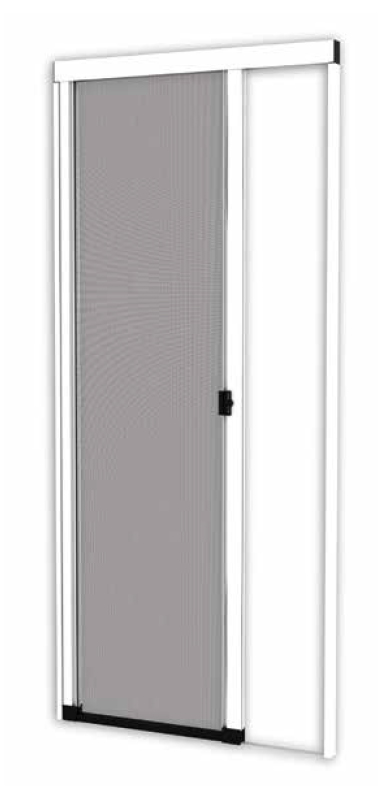 Warning: The price refers to the purchase of a single mosquito.
They make estimates targeted for higher quantity (contact us).
High up to 5 meters, modular, the mosquito net Free Silent can cover with one module width of 160 cm.
The new mechanics allow extraordinary lightness and low noise during the opening and closing operations, possible on both sides.

Tailored;

double side opening (optional);

internal type;

Truck size 47mm.

Handle
The total size becomes 74 mm.
Free Silent is equipped with a bar-handle with a practical ergonomic grip along the entire profile, both internally and externally, which allows the socket at any point.
To facilitate even more the opening and closing operations is provided a convenient handle.
Low guide
The floor guide is of only 4 mm thick, eliminating any obstacle during the transition, making it easy and safe.
Bayonet
Network:
In gray fiberglass (and alternative colors available on customer request: network of black fiberglass, fiberglass network bands).
Accessories Color:
Black.
Notes:
For the operation of the product is necessary that at least exceeds the height of 150 mm width.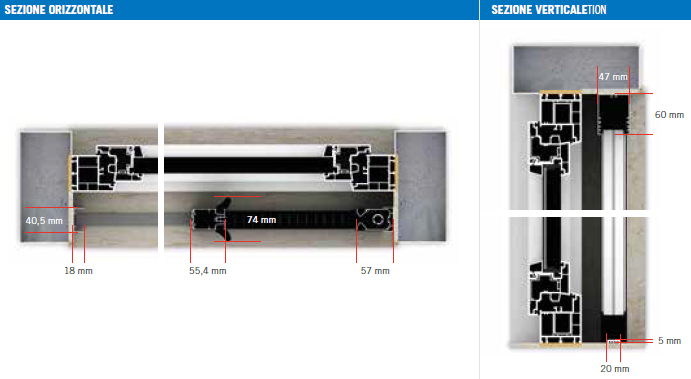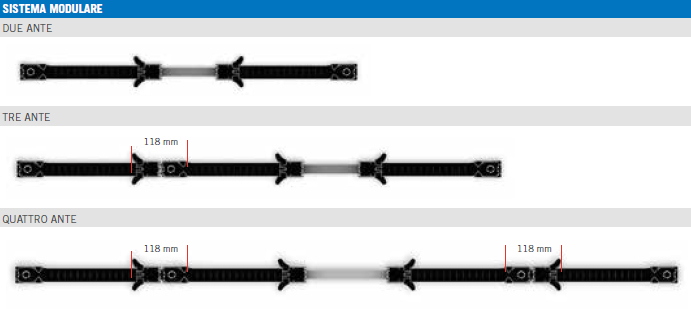 Modular system:
Thanks to its modularity is a system that allows you to cover any width.
Variants available on customer request (contact us):

Adjustable bayonet (optional on request)
A practical accessory in case the installation compartment of the present problems of out of square.
This will make it possible to compensate for up to 8 mm overhang.
Headset Profile Compensation Superiore (optional on request)
You can compensate for any errors in the machine or in the measurement of the compartment up to 4 mm.
Opening Right and Left (optional on request)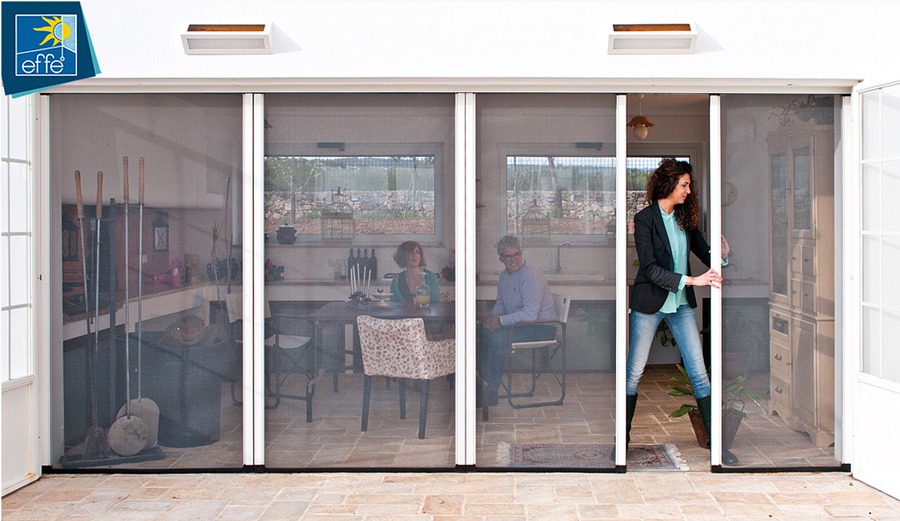 The Free Silent System
The Free system is the mosquito net without any architectural barrier.
The innovative patent, allows scrolling controlled, allows you to stop the mosquito net at any point of its stroke, also a simple windproof mechanism prevents the output of the network by his guide, avoiding the tear.
Thanks to its modularity is a system that allows you to cover any width.
It is the only mosquito net in the world (with horizontal scrolling) which can be made up to 5 meters in height. So a "free" system.
Choose a mosquito net Free ensure quality, protection and freedom!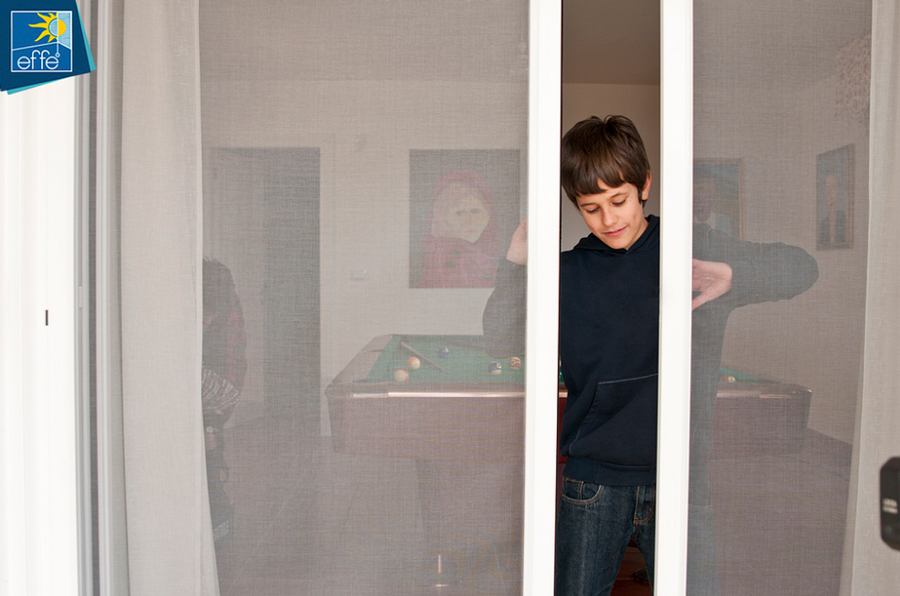 Effe Mosquito
The company Effe has twenty years experience in the production of mosquito nets. The company was founded in Grottaglie, in Puglia, in the mid-70s thanks to the artisan attention to detail, the quality of the proposed solutions and a focus on the customer, the brand has established itself on the national and foreign territory diventanto a reference for the sector.
Effe today is one of the leading companies in the production of mosquito nets, with assets of six different series of mosquito nets and over a hundred design matrices, ninety plastic molds for accessories and more than thirty patents and utility models filed.