Kendo Satin Chrome Door Handle With Rose od Contemporary Design Linea Calì Design
Model of door handle
Kendo - Couple of door handles with rose.
Finish: Satin chrome.
Inspired by Shinai, the sword used by the Samurai, this collection defines a new way of contemporary design.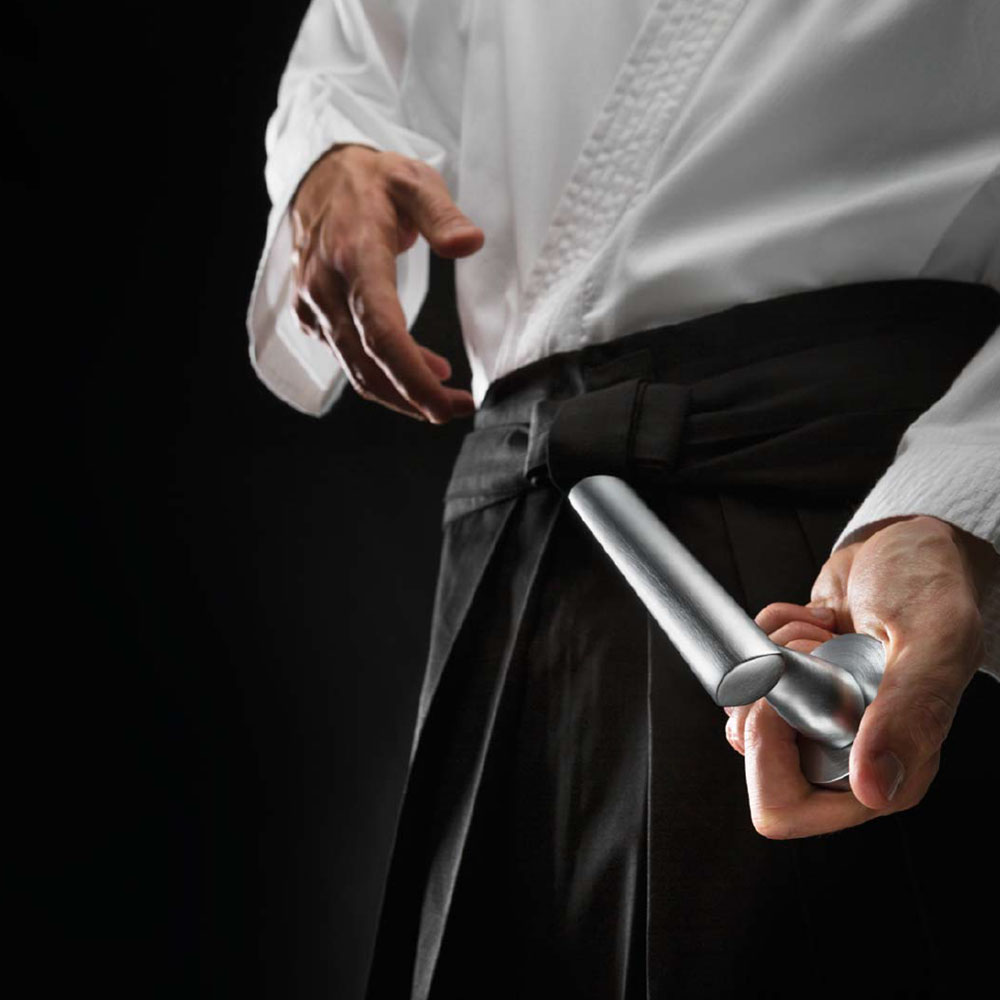 Measures of door handle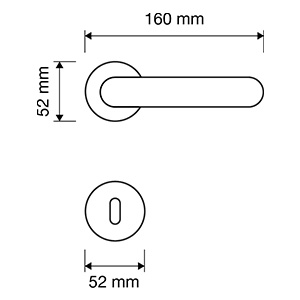 Available roses
Select the depth's rose of your Linea Calì door handle:
High (10 mm) with Click-Clack;
Low (6 mm) without Click-Clack.
Click-Clack ultra-rapid mounting system
Click-Clack, thanks to a particular fixing system allows anyone in just a few minutes to mount a handle without the use of tools or screws.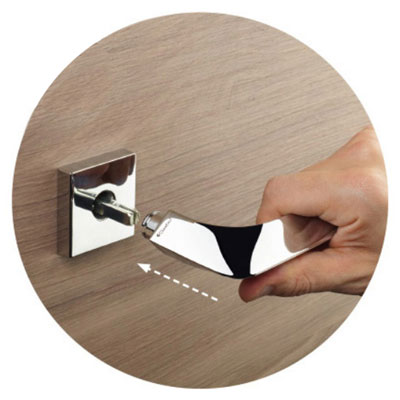 Available Key holes
Select the key hole of your Linea Calì door handle.

Collection Kendo Design
Inspired by the shape of the Shinai, the new Kendo Linea Calì collection of handles is characterised by a handgrip with an ellipsoid section with a comfortable grip and creating a sort of invitation to be held.
Linea Calì - Opening Doors with style
Linea Calì born in 1986, when they launched products that combined both functionality and design.
Every handle is designed and created exclusively in Italy, in full compliance with the legislative requirements of European standards.

Quality Made in Italy
Linea Calì produces high-quality handles, and it does so only in Italy.
The plant is located in Vobarno (BS).