Black handle with European Cylinder to Handle Panic Savio Juvarra
External control in the neutral handle in zama painted and galvanized steel, painted cast aluminum handle, European cylinder with different combinations, 3 nickel keys, context tree in white galvanized steel, 1 protective cap for the on-site transport of plastic, 1 pin steel security, 1 socket head screw M5x30 and TS 2 screws M5x80 in galvanized steel.
Featuring condominium device.
Available finish: Black Ral 9005.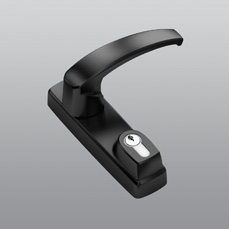 Accessory to be applied on panic Savio Juvarra.
By clicking on "Documents" (above), you can download the brochure of panic Savio Juvarra, application design of this handle and the relevant assembly instructions.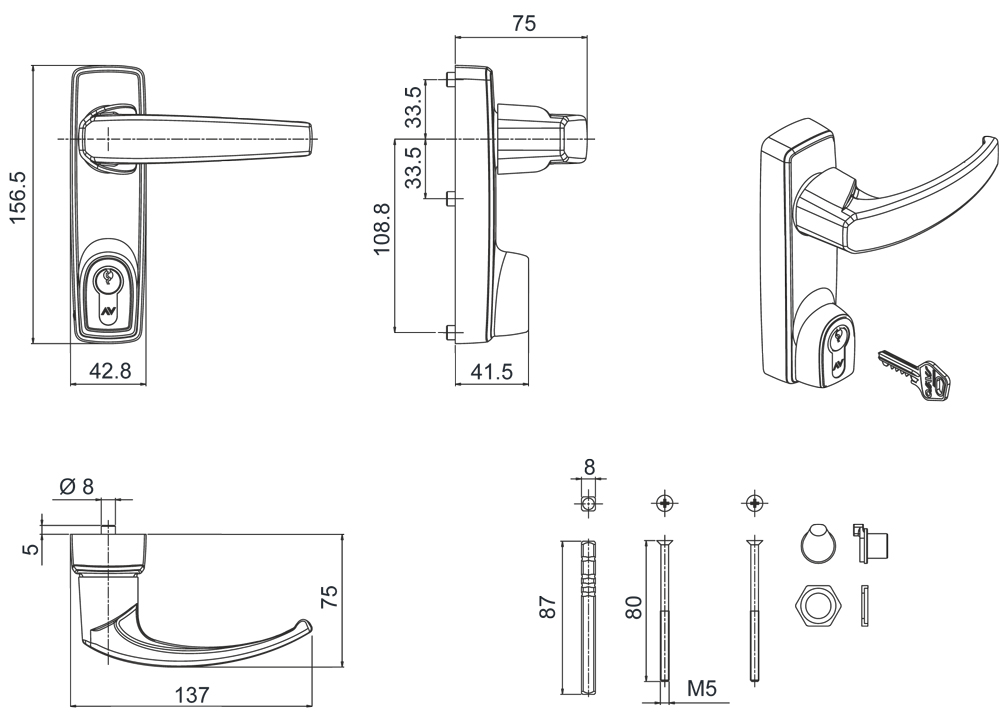 Discover the innovative features of the new handle Savio Juvarra: look for and order your Juvarra on Windowo!