Vertical Handle Panic Ambidextrous 3 Savio Juvarra Black Closing Points
Handle Panic ambidextrous vertical 3-point locking, lever version, zamak and galvanized steel.
Complete with:
latch bolt in nickel plated zamak, 3 counter-fixing in galvanized steel and 1 mounting backplate nylon, bar and 6 mm 1200 zama coated striker plates, one upper and one lower rod aluminum rod, 1 mm in 1340 and the cover 1 Cover 1037 mm in painted aluminum, 2 adjustable loops in black galvanized zamak, 2 screws Ø 4,2x16 TS, TS 14 screws Ø 4,2x13, TC 6 screws Ø 4,2x13, 2 screws TC 4,8x13, 6 screws M5x6 and TS 10 TS screws M4x5 in galvanized steel.
Finish: Black.
For doors with a useful step width from 800 to 1240mm and height 2450mm max.
JUVARRA By Savio, THE PANIC INNOVATIVE:
1) All media and latch bolts are screwed on counter-steel (also solderable) for easy mounting, solid and quick;
2) Mechanism totally ambidextrous;
3) Compact size (38,5mm) for mounting even on standard profiles;
4) Horizontal bars flotation for better maneuverability;
6) side Scrocchi (top, bottom and center) plates and translating;
7) Secondary backing prepared for the insertion of the lock device to day and on the microswitch;
8) Horizontal bar mortice with wide processing tolerances, steel 40mm oval.
9) Coupling rod simplified.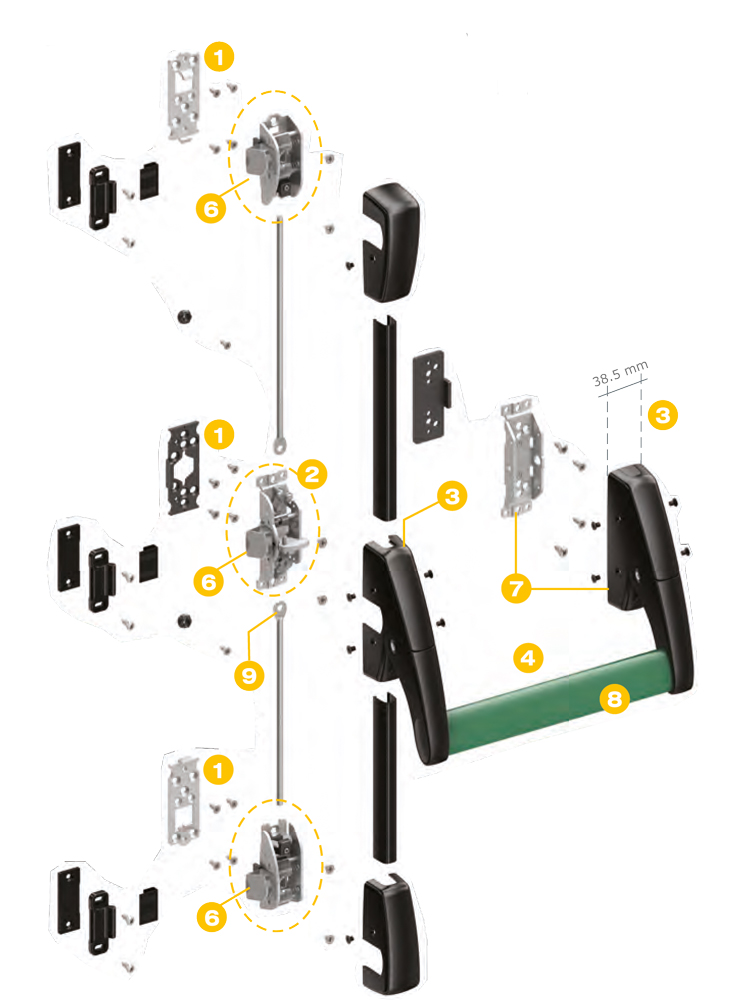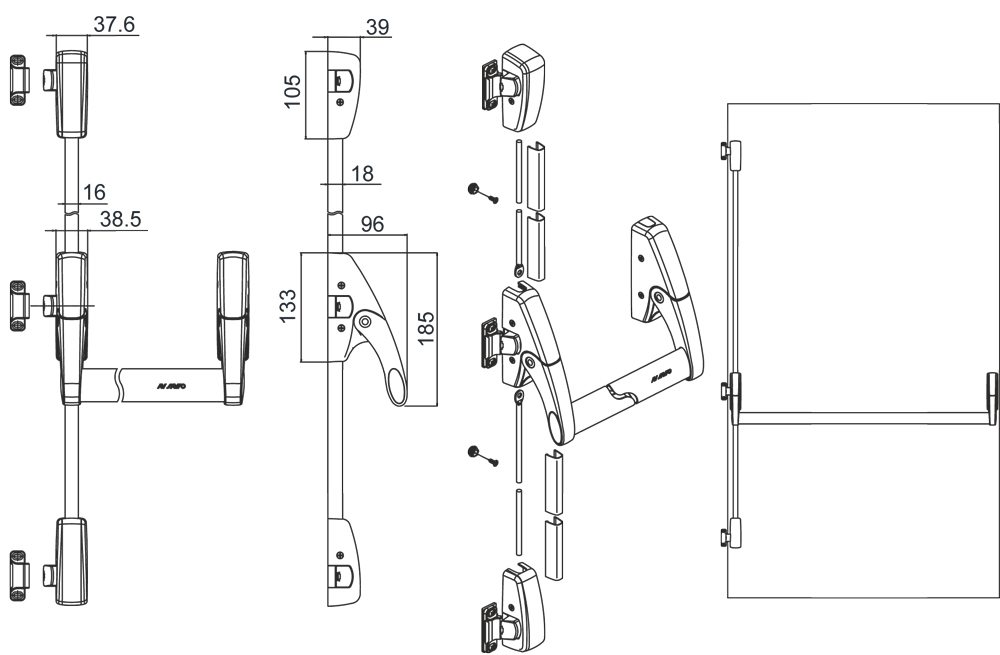 By clicking on "Documents" (above), you can download the brochure of panic Savio Juvarra, application design of this product, certifications and its accompanying instructions.