Customizable Door Handle H1055 Words by the Italian Designer Franco Poli for Valli&Valli
Customize your handle with your favorite writing!
H1055 Words - Pair of handles on rosette;
ATTENTION: This product is sold with a polished chrome finish;
(Do you want the satin chrome finish? Contact us );
Design handle with personalized writing;
Designer of the handle: Franco Poli;
Collection of the handle: Words Valli&Valli;
Handle material: Brass / Aluminum.
IMPORTANT: the writing is engraved
, then passing from side to side of the handle.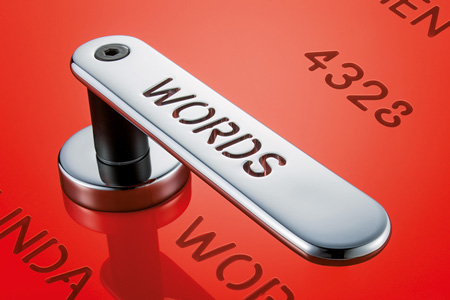 Follow the instructions to customize your handle!
Choose the version of the handle to customize;
During the purchase write the writing you want to have on the handle
The additional cost is: € 19.00 / side from 1 to 5 letters, € 34.00 / side from 6 to 10 letters;
You can buy the handle even without customization.
Contact us for more information.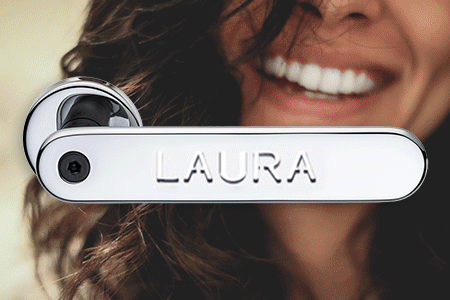 H1055 Words is designed by the designer Franco Poli
Tireless creative genius of Italian design, Franco Poli is the author of numerous furnishing and design objects for the home
: from Matteograssi armchairs to Mandelli and Valli&Valli handles (available on Windowo). He won four Good Design Award prizes in 2005, 2007, 2011, 2014. In 2008 he was awarded the Honorable Mention of the XXI Compasso d'Oro for Matteograssi's LOOM session.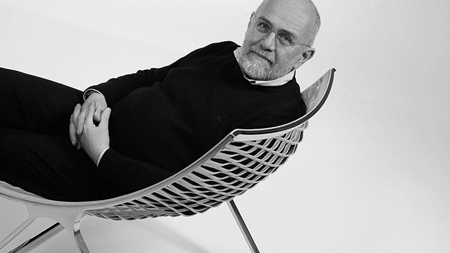 Discover the measurements of this new Italian handle
Read the measurements before buying the handle: they are in millimeters.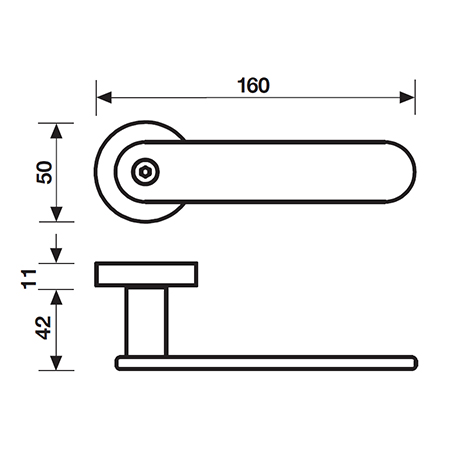 What kind of key hole do you prefer?
Choose the key hole of your Valli&Valli handle.
Contact us if you want the toilet version or without the nozzle.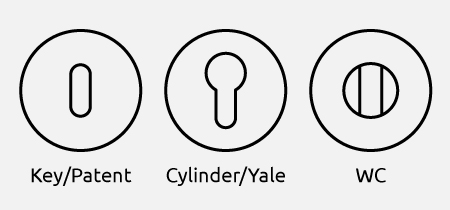 Visit the entire Words Valli&Valli collection
Discover the entire Supersonic Valli&Valli collection on Windowo with handles for doors and windows.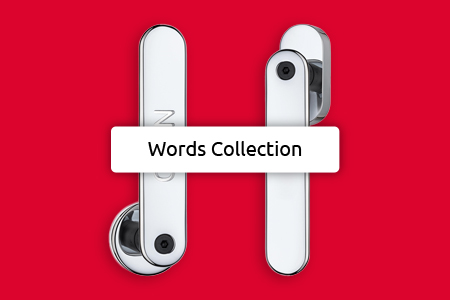 H1055 Words Valli&Valli: have fun customizing your home!
Designed to personalize the space you live in, Words is a youthful and creative handle
. You can decide to customize it with signage, with funny writing, or with words from your professional activity. Try to imagine a world where spaces have your name: have fun personalizing Words!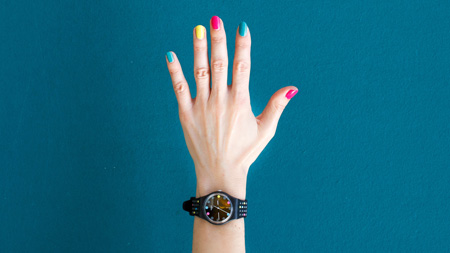 Valli&Valli: Made in Italy handles since 1934
Valli&Valli has been producing Made in Italy design handles since 1934
. Over the years the company has grown and today is recognized as an international leader in the production of these furnishing objects. But the beating heart still remains today in its factory near Milan, in Northern Italy.