Window Motor Chain Actuator Micro 02 WAY Mingardi 230V Stroke 250 / 365mm
Chain frame motor for top hinged windows and bottom hinged windows
Mingardi Micro 02 230V
is a chain motor for the automatic opening and closing of bottom hinged windows and with outward movement.
ATTENTION:
The bracket for bottom hinged application (item 2700899) must be purchased separately on the site;
The bracket for outward application (item 2700898) is included.
Micro 02 Mingardi linear electric window motor with articulated chain movement contained inside the casing.
Operation with 230V ~ / 50Hz power supply.
Complies with Directives 2006/95 LVD - 2004/108 EMC.
Equipped with electronic limit switch system in opening and microswitch in closing.
Stroke selectable from the outside by selector.
Can be connected in parallel, with output for signaling.
Colors: silver anodized - black - white RAL 9010.
Complete with accessories for installation on top hinged windows.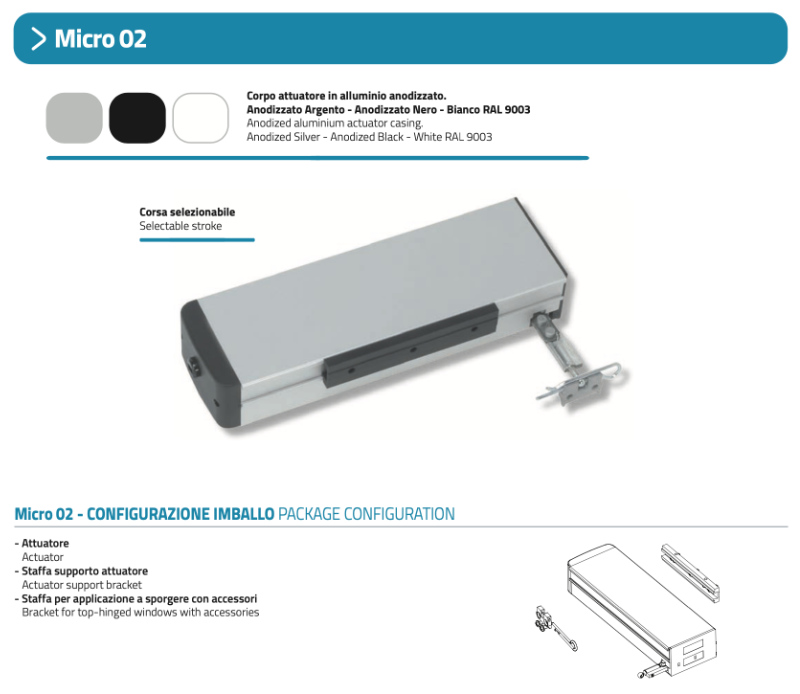 Micro 02 chain window motor technical features:
Selectable stroke (250 / 365mm);
No maintenance;
Body in anodized aluminum;
Degree of protection: IP 20;
Closing - opening limit switch: electronic microswitch;
Color: silver anodized, black anodized, Ral 9010 (your choice).
Technical data*
Description
Voltage
Thrust
Traction
Race
Power
Absorbed
Speed
Min.
Micro 02 250 / 380mm
230V ~ / 50Hz
150 / 300N
250 / 365mm
135W
ca. 35mm / s
THE PERFORMANCE VALUES SHOWN IN THE TABLE ARE VERIFIED AT AN OPERATING TEMPERATURE FROM -10 ° C / + 40C ° WITH A MAXIMUM RELATIVE HUMIDITY OF 60%.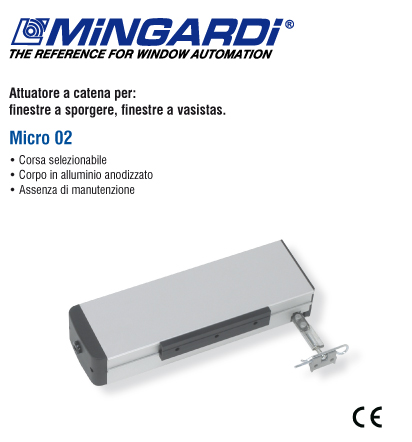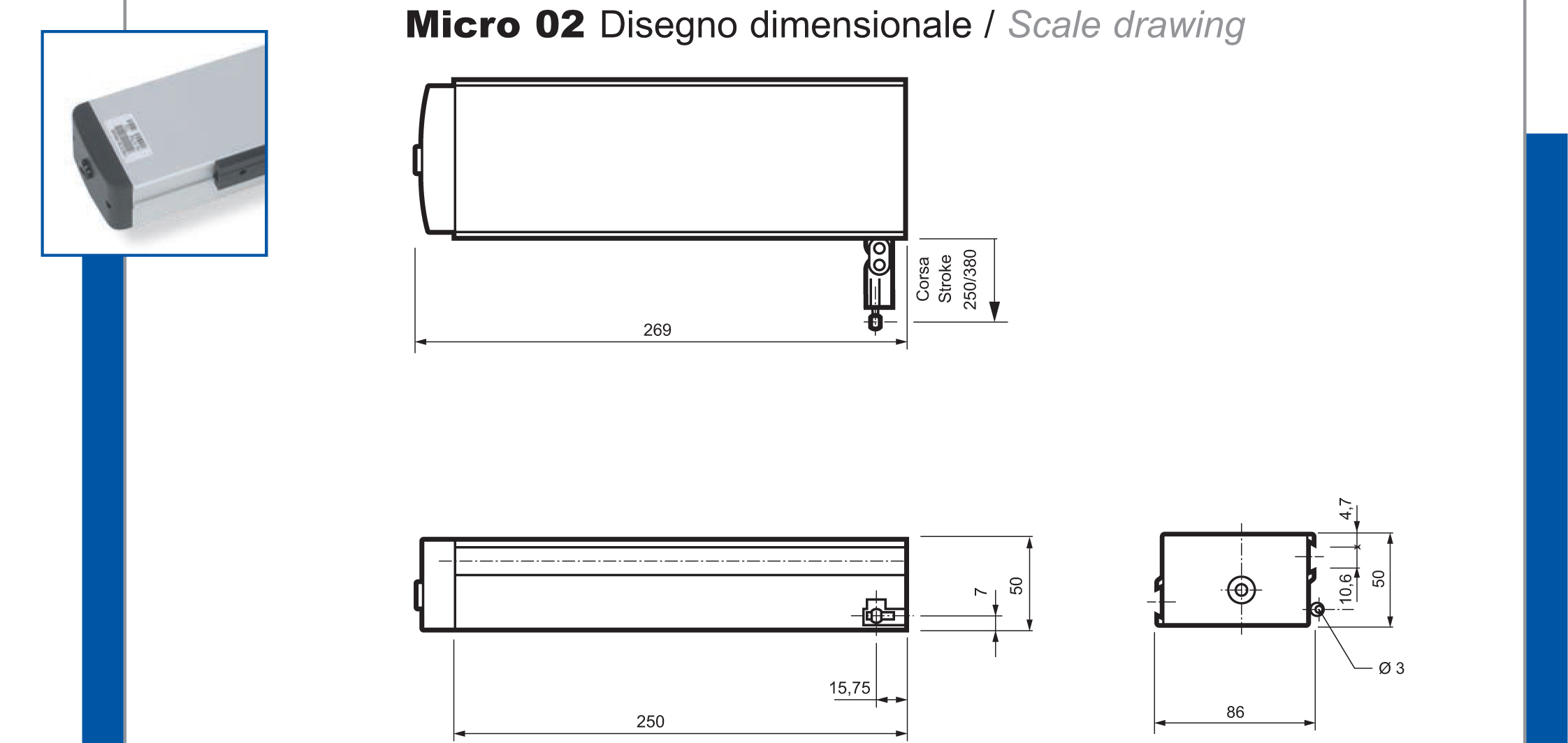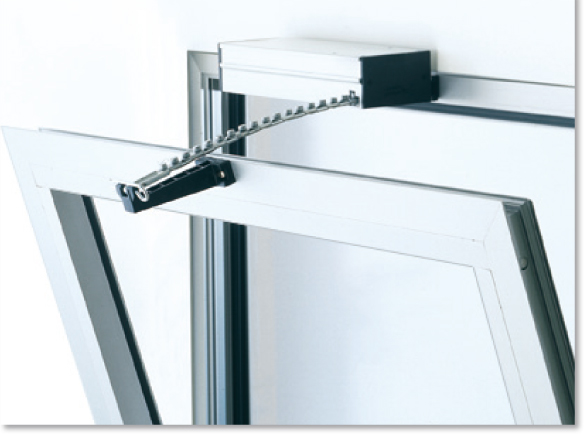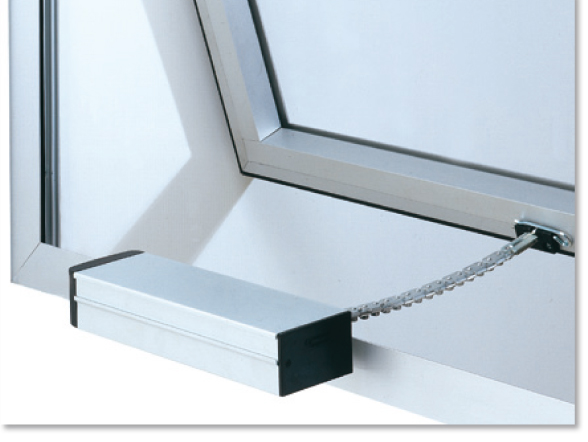 Motors for Mingardi windows for sale online
Buy the best
Mingardi actuators
for the automatic opening of your windows. Mingardi motors are certified and produced in Italy.