Blindy Inferriata Anti-collapse Iron Filomuro with Forgiata for Window

What Makes Blindy Inferred?
Applicable to any window
- You will not risk making the measurements because it is
adjustable in width.
Finished with anti-rust black cataphoresis treatment and black painted stainless steel screws.
You will be delivered within a few days already ready to install!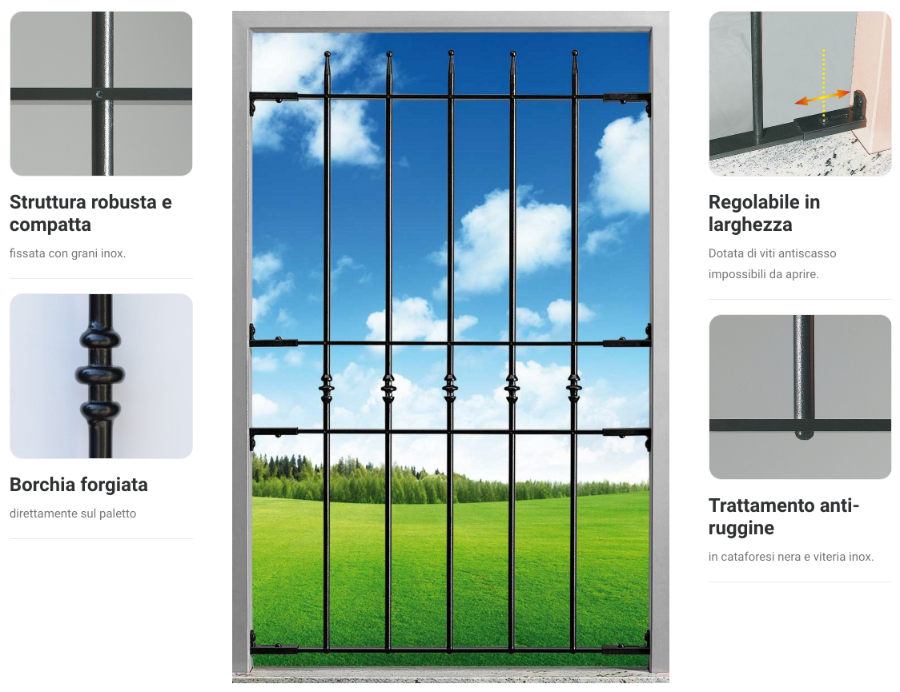 Features:
Applicable to any window;
Robust and compact structure, secured with stainless steel grains;
Width adjustable: 4 cm per part;
Shawl forged directly on the palette;
Equipped with unbreakable screws that can not be opened;
Anti-rust treatment in black cataphoresis and stainless steel screwdrivers;
Optional painting available in different colors (contact us for a quote).
How to Take Measures:
To order Blindy Inferriata, simply have the measurements of the light hole (wall) where the grille is installed. Once you have identified the wall hole measurements (wall hole height and wall hole width within which the railing will be inserted), you can select the variants. Do not worry about any minor errors in the measurement: this lattice is adjustable in width 4 cm per part!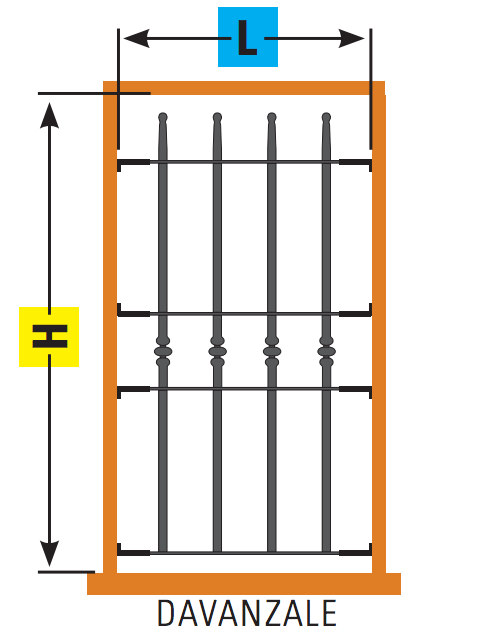 Blindy Inferriata does not just mean choosing "security that furnishes" but also choosing a service
It may be crucial to have the grids to be installed as soon as possible so that you can handle the timings as efficiently as possible. Blindy does this by shortening delivery times to about a week. You will also receive the railing ready to be installed. Inside the box you will find the brackets and all accessories to install Blindy Inferriata in the wall hole.

Blindy has no secret, simply, pointing to excellence.

Design Made in Italy
There is no doubt that a ferret is simply a ferret. This simplicity made it even harder to create a product that could stand out on the market. Blindy does it by linking the concept of security (which by its nature a ferret should have) to the concept of design. A design that in this case we have the pleasure of fully guaranteeing "Italian".

The search for perfect design and material gives the irrational craftsmanship a uniqueness distinguishable from her unmarked Blindy sisters.

NOTE: To complete your purchase, evaluate whether to order other Blindy accessories (fold separately on Windowo).