Artemide Series Fashion forme Door Handle on Square Rosette Frosio Bortolo Made in Italy Design
Model:
Artemide series Fashion forme Frosio Bortolo - Handle on square rosette.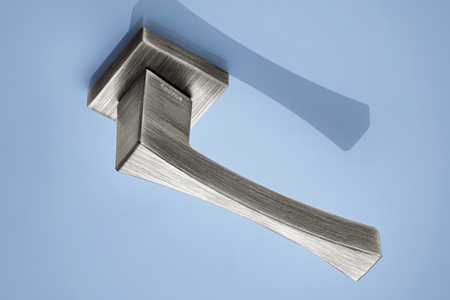 Style:
modern design door handle.
Features:
Material
: zamak;
Height
: 50 mm;
Length
: 145 mm.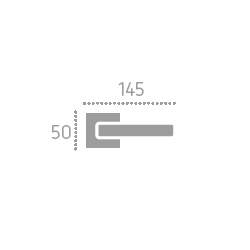 Key hole:
choose your favorite key hole version.

Available finishes:
choose your favorite finish.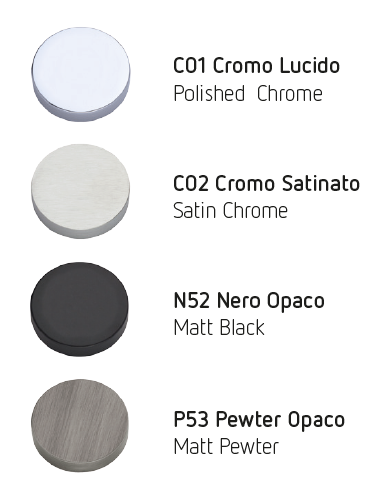 Design: CIANNI BILLI DESIGN
Ciani Billi Design was born from the collaboration between Francesca Ciani and Renzo Billi, who design in a complementary manner, mutually integrating their training and their experiences. Their projects deal with aspects related to design, stylistic ideation, and technological aspects.

"forme" collection
"forme" is the modern line of design handles by Frosio Bortolo. A unique collection that combines Italian artistic tradition with new design trends. The Frosio Bortolo handles are made entirely in Italy by a team of experts. The whole production process, starting from the idea and the design, takes place in the Italian factories in Frosio Bortolo. Only in this way some of the most beautiful design handles can be born.

Ecotech: handles made in respect of the environment
Frosio Bortolo handles are made in respect of the environment. Thanks to the patented Ecotech process, the coating of Frosio Bortolo products is much better than traditional processes. The advantages are: more pulti-tech, high abrasion and chemical resistance, uniform coating, indestructible bond between the film and the substrate. Ecotech also allows you to get many other innovative colors.

Frosio Bortolo
An important history of more than 60 years of production, a team of talented professionals, craft traditions, modernity and attention to the territory: these are the values of one of the most prestigious Italian companies for the production of handles. It is called Frosio Bortolo and today exports its handles for doors and windows all over the world, including Saudi Arabia and the Middle East.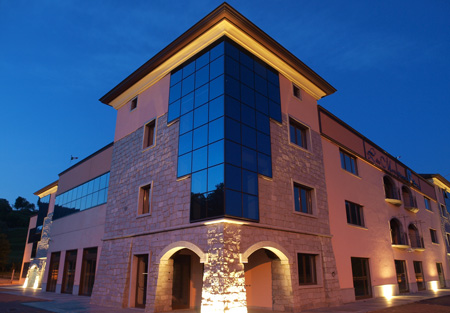 Made in Italy
Elegance and refinement, high quality craftsmanship and technology, tested materials, a unique design. All this guarantees Frosio Bortolo handles a pure 100% Italian origin.